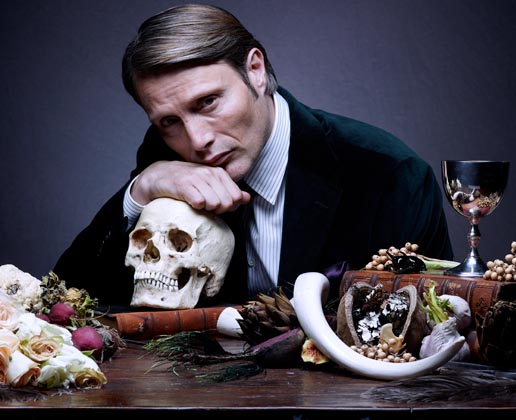 NBC has given a 13-episode second-season renewal to its critically applauded drama "Hannibal." The new season will air no earlier than midseason. "Hannibal" is based on the characters from the novel "Red Dragon" by Thomas Harris and was developed for television by Bryan Fuller, who also serves as writer and executive producer. 
Critics have strongly embraced the series. Alan Sepinwall of Hitfix.com said "Hannibal" "is the last of this season's serial killer shows. It's also, by a very wide margin, the best." Jeff Jensen of Entertainment Weekly called "Hannibal" "finely acted, visually scrumptious and deliciously subversive" while Matt Roush of TV Guide said the show is "feverishly twisted, fascinatingly macabre and visually remarkable."
The series stars Hugh Dancy as expert criminal profiler Will Dancy, who has a unique ability to peer into the mind of serial killers. Mads Mikkelsen stars as Dr. Hannibal Lecter, a psychiatrist who is helping with the cases and, unbeknownst to Will, is also a serial killer himself.
Laurence Fishburne stars as Jack Crawford, the head of the FBI's Behavioral Science Unit. Caroline Dhavernas and Hettienne Park also co-star.