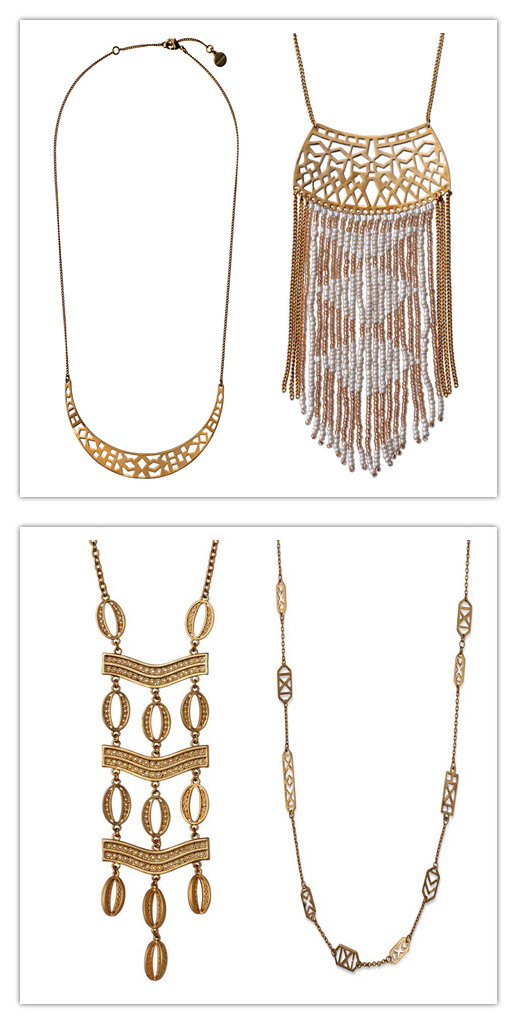 The Great Gatsby is bringing the 20's back in a big way. From fashion to accessories, it is all about The Great Gatsby. If you were lucky enough to have inherited family heirlooms, now is the time to take it out from the jewelry box. However, if you haven't, no worries, here are a few charming little pieces that you can add to your wardrobe from Stella & Dot, aSan Francisco based company. Take a look at these pieces which can be found on the wrists and necklines of today's hottest celebrities.
Avalon Crescent Necklace with gold plating.
Price: $39
Avalon Station Necklace dotted with stationed links in Stella and Dot's new signature motif.
Price: $49
Avalon Fringe Necklace with ivory and golden seed bead fringe.
Price: $89
Kimberly Necklace in brass with gold-plating.
Price: $89