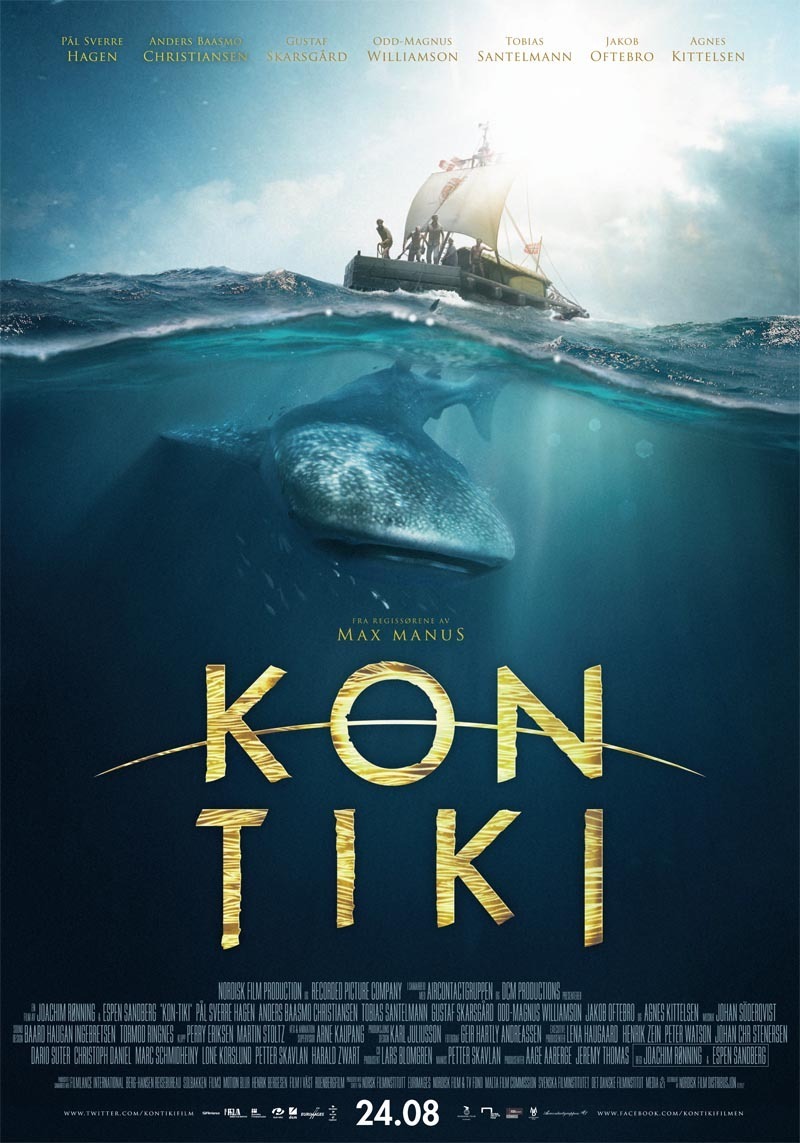 National Geographic Channel announced today the world premiere of KON-TIKI: The Incredible True Story, a 30-minute documentary from The Weinstein Company on the making of KON-TIKI, the Oscar®-nominated foreign language film on legendary Norwegian explorer Thor Heyerdal's epic 4,300-mile crossing of the Pacific on a balsa wood raft in 1947. 
Hosted on camera by EXTRA's Maria Menounos, KON-TIKI: The Incredible True Story will premiere during NGC's "Night of Exploration" this Friday, May 3, at 7 p.m. ET/PT on the heels of the film's limited theatrical release in New York and Los Angeles on April 26, where it netted the top per-screen average of the weekend.
The documentary will go behind-the-scenes of the epic film that brings to life one of the most daring and dramatic sea explorations of our time — lauded as an "epic of awesome achievement" by the New York Observer and "a rip-roaring trip" by the New York Post. The film is directed by Joachim Ronning and Espen Sandberg, written by Petter Skavlan and stars Pal Hagen.
Shot in open waters in six countries, KON-TIKI tells the incredible true story of Heyerdahl's expedition from Peru to Polynesia on a primitive balsa wood raft in an effort to prove that it was possible for South Americans to settle in Polynesia in pre-Columbian times. The journey changed the way we understand cultural migration today.
For more information, visit www.natgeotv.com.