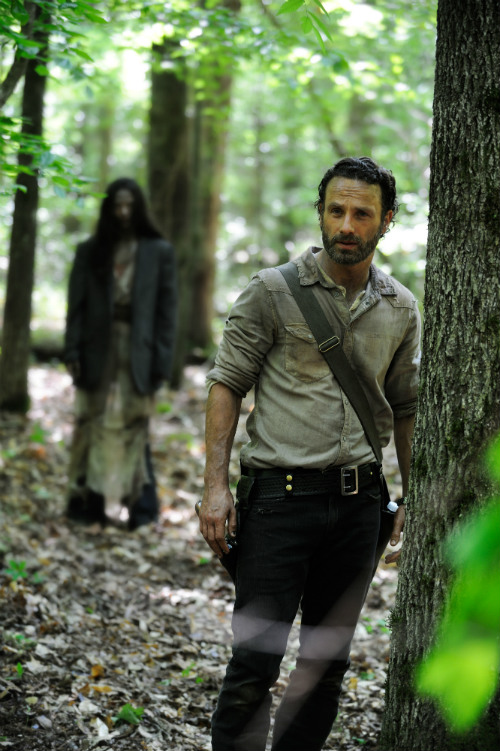 AMC released today a First Look photo from "The Walking Dead" Season 4, featuring Andrew Lincoln as Rick Grimes back to work on the set in Atlanta, GA.  
Season four of "The Walking Dead" returns to AMC in October of this year.
The cast and crew began production on May 6.
For those who live in a cave, "The Walking Dead" is based on the comic book series created and written by Robert Kirkman and published by Skybound, Kirkman's imprint at Image Comics. "The Walking Dead" season three out-delivered everything on television including "The Big Bang Theory," "The Voice," "Game of Thrones," "Modern Family," and almost doubling "The Bible" for the broadcast season for adults 18-49.
 
Photo Credit: Gene Page/AMC