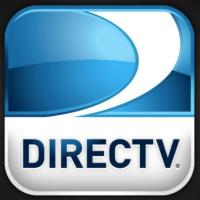 DIRECTV announced today that Tom Felton (Harry Potter), Minka Kelly (Friday Night Lights), Julian McMahon (Nip/Tuck), David Boreanaz (Bones), Keke Palmer (Akeelah and the Bee), Devon Gearhart (The Wait), Billy Campbell (The Killing, Killing Lincoln), Kate Walsh (Private Practice), Noah Silver (The Borgias), Ally Sheedy (Welcome to the Rileys), Cheyenne Jackson (Behind the Candelabra) and Robin Weigert (Sons of Anarchy) have been cast in the upcoming drama Full Circle.
The 10 episode series marks the television debut of award-winning screenwriter and playwright Neil LaBute (The Shape of Things, In the Company of Men). The series examines the human condition and relationships through a series of conversations between 11 people whose lives, unbeknownst to them, are intertwined. Each episode takes place in a restaurant and features a conversation between two characters, with one of the character's storylines carrying over into the next episode through a conversation with a new character and that character then being featured in the following episode. The process continues until the final episode.
For the first time DIRECTV will shoot at their Los Angeles Broadcasting Center with productions slated to begin at the end of the month.  Full Circle will air on DIRECTV's Audience in fall 2013.