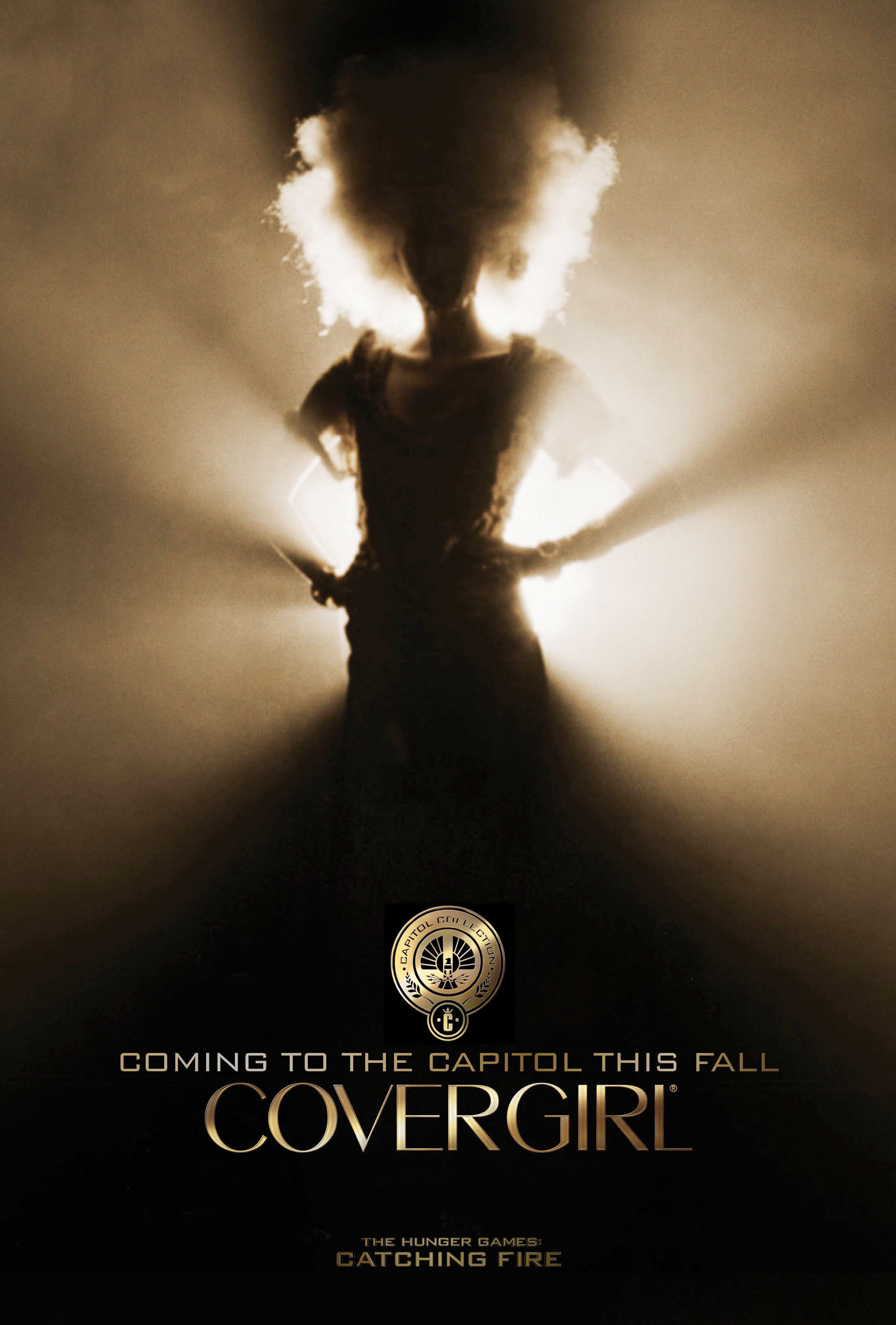 COVERGIRL announced its first-ever major movie sponsorship of Lionsgate's highly anticipated The Hunger Games: Catching Fire, scheduled for release in North American theaters on November 22, 2013. COVERGIRL will launch a first-of-its-kind creative advertising campaign inspired by the film, featuring new products from the brand's upcoming Capitol Collection from The Hunger Games: Catching Fire, to be announced at a later date.
"With The Hunger Games: Catching Fire partnership, we wanted to redefine cosmetics' relationship to film with a fantasy-meets-reality beauty experience," said Esi Eggleston Bracey, VP and General Manager, Global P&G Cosmetics. "The film inspired COVERGIRL campaign coming out this fall truly will bring beauty transformation to life in an aspirational, dramatic fashion.  All of us at COVERGIRL were captivated by Suzanne Collins' novels and the first film, so we're thrilled to collaborate with Lionsgate on such a bold beauty partnership with the release of The Hunger Games: Catching Fire."
 Further news updates on this partnership will be released via facebook.com/covergirl, as well as on Twitter at twitter.com/covergirl and Instagram at instagram.com/covergirlofficial.