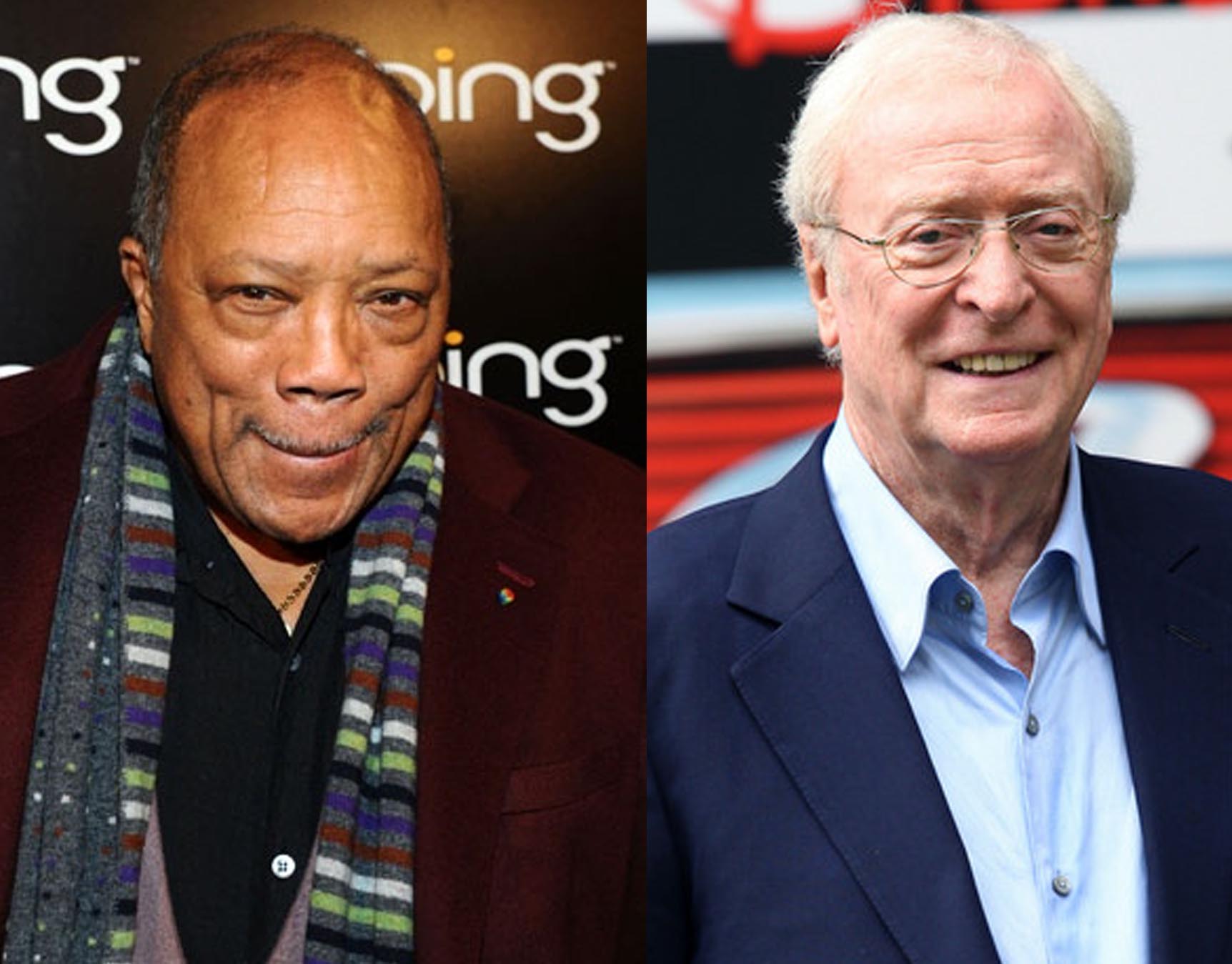 AXS TV and Keep Memory Alive's Power of Love Gala are celebrating Quincy Jones and Sir Michael Caine's 80th birthday! The music network, AXS TV will air the special live from MGM Grand Hotel & Casino in Las Vegas on Saturday, April 13, 2013. The 17th annual Power of Love Gala raises funds in support of the Cleveland Clinic Lou Ruvo Center for Brain Health and its fight against neurodegenerative brain disease such as Alzheimer's, Huntington's and Parkinson's diseases, multiple sclerosis, ALS and memory disorders of all kinds.
Celestial twins, born in the same year, same month, same hour and within minutes of each other, one in Chicago, the other in London, Jones and Caine met decades ago and have since been great friends. This glittering star-studded gala, the third time these two icons have joined forces to celebrate their birthday, will bring together the world's celebrities of music and film to mark this milestone year for these two entertainment marvels. Among the star-studded celebrity guests expected to make appearances with special performances and tributes are Bebe Winans, Bono, Carlos Santana, Chaka Khan, Chris Tucker, Herbie Hancock, Jennifer Hudson, Jordin Sparks, Scarlett Johansson, Terrence Howard, Patti Austin, Snoop Dogg (aka Snoop Lion), Stevie Wonder, Whoopi Goldberg, will.i.am, as well as the expected attendance by superstar Barbra Streisand.
"There are no two greater living icons with a larger influence on the worlds of music and pop culture than Quincy Jones and Sir Michael Caine. Joining the celebration of their 80th birthdays with the Power of Love Gala as the broadcast partner underscores AXS TV's commitment to being the foremost live destination on television for fans of music and pop culture events," said Mark Cuban, AXS TV's chairman and founder.