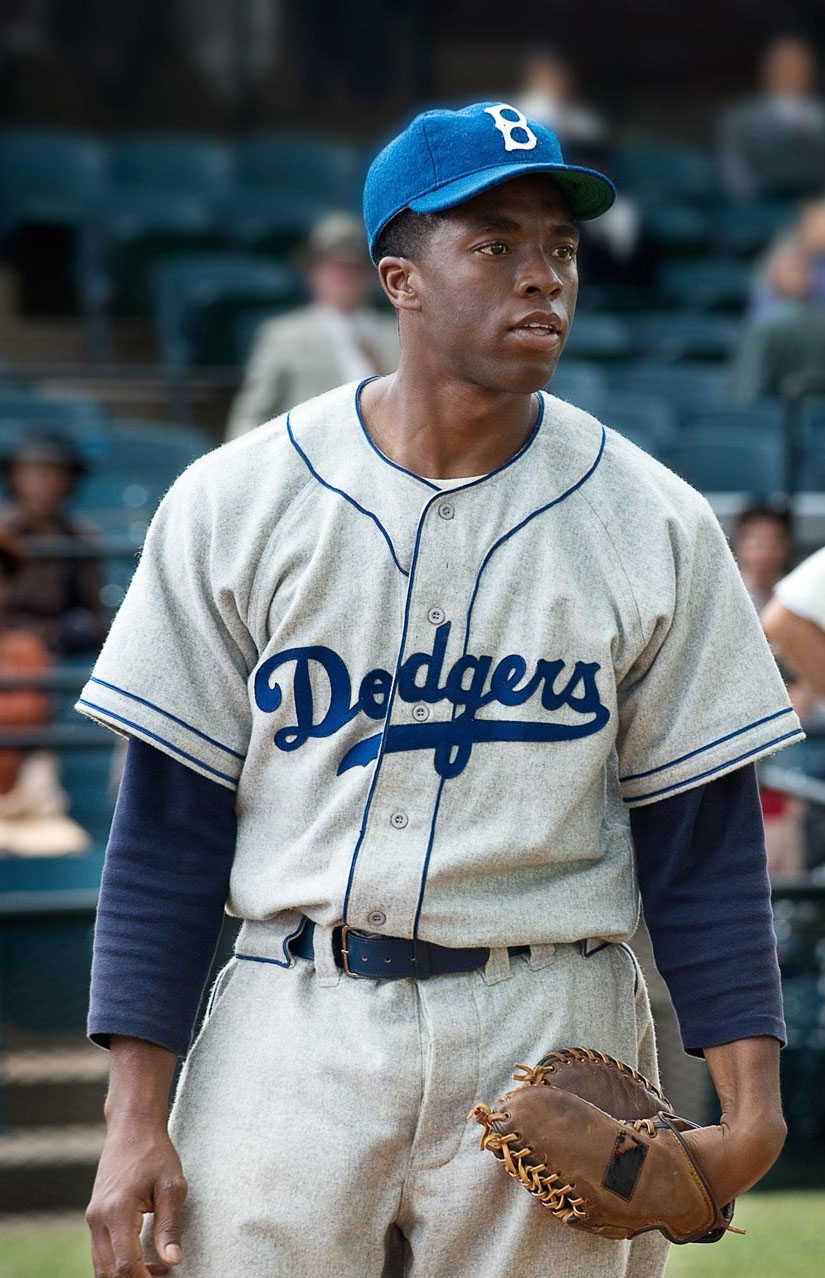 There are countless stories in American history that deserve to be remembered. The film medium gives movie makers a chance to shine true historical biopics on the silver screen for all to see. Just as Steven Spielberg shed a light on the importance of Abraham Lincoln's presidency, writer/director Brian Helgeland does the same with the heroic tale of baseball player, Jackie Robinson in "42." With a talented cast made up of newcomers and stars, Helgeland successfully brought a revolutionary moment in time back to life.
The film depicts how Robinson, who is played brilliantly by breakthrough actor Chadwick Boseman, shattered the color barrier in Major League Baseball, and in many ways all of professional sports. There was one man responsible for giving Robinson the chance to be the first African American to play in the MLB. In 1947, Branch Rickey, portrayed by Harrison Ford, put himself at the forefront of history when he signed Robinson to the Brooklyn Dodgers. Together the two took on the challenge to integrate baseball and face the harsh realities of racism and disgusting bigotry.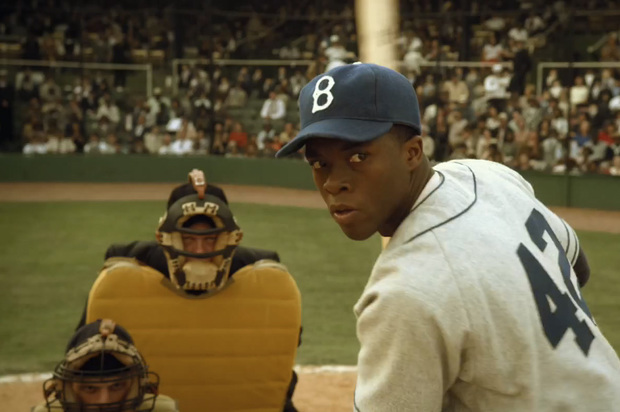 "You give me a uniform, you give me a number on my back, and I'll give you the guts." That's just a taste of Helgeland's captivating dialogue delivered fiercely by Boseman. If there was a role to make an actor, this is the one. Helgeland said, "You can see him reacting even when he's being quiet. You know how things are hitting him just looking at his face."
Boseman's performance is memorable and complimented by the talent of co-star, Harrison Ford. He plays Rickey in a gruff yet incredibly likable fashion. With a cigar in his mouth in every scene, Ford brilliantly transforms into the visionary baseball owner.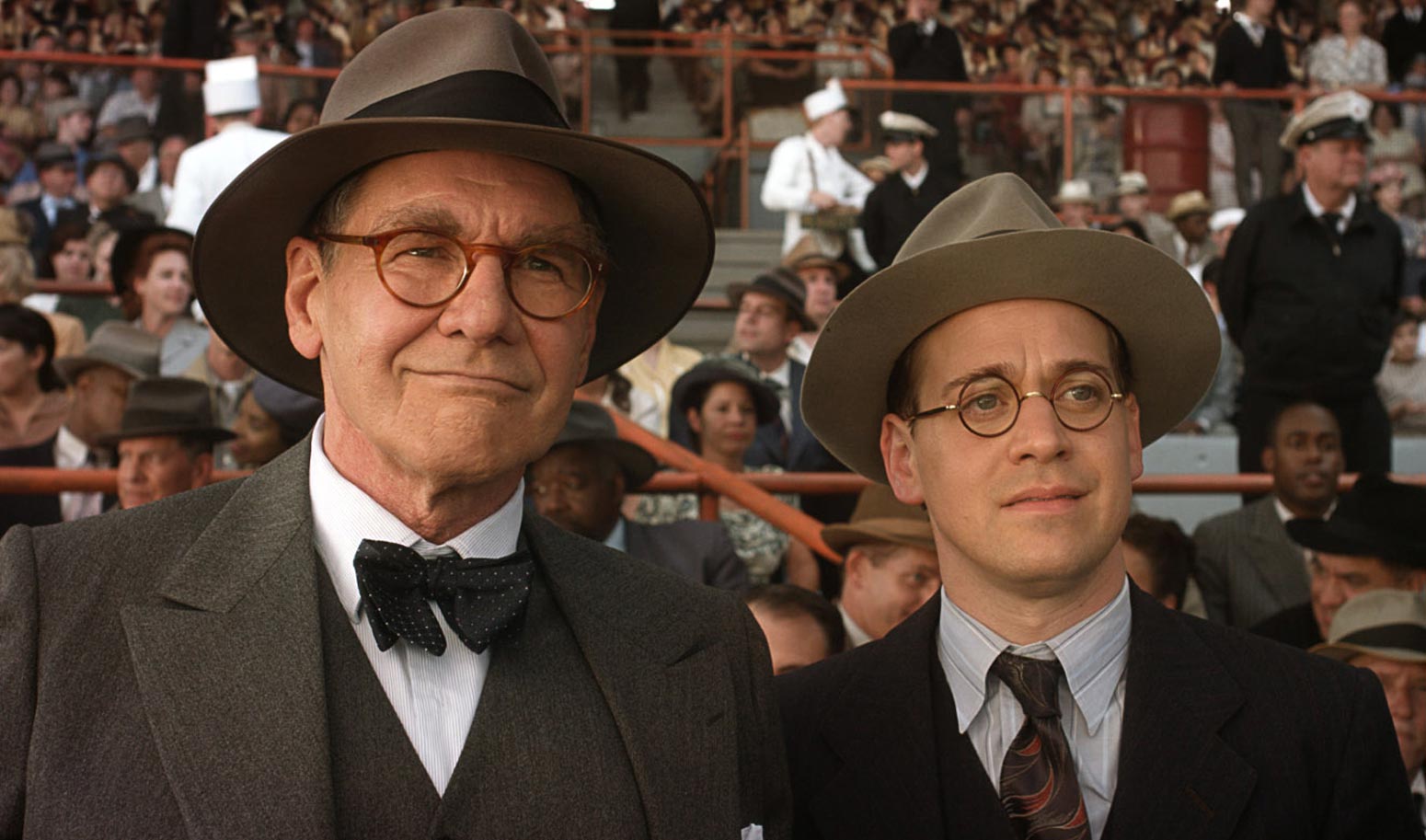 With Ford and Boseman as strong leads, the supporting cast is just as impressive. Nicole Beharie gracefully plays Robinson's wife, Jackie – a figure who was a rock throughout his life. Someone who helped him to battle racism from within. Beharie had the advantage of being able to consult with her real-life counterpart, Rachel Robinson, who thrilled everyone when she paid a visit to the set. The actress marvels, "For me, the most amazing thing was that her love and devotion to Jackie is as tangible and strong as it ever was. That's a powerful thing."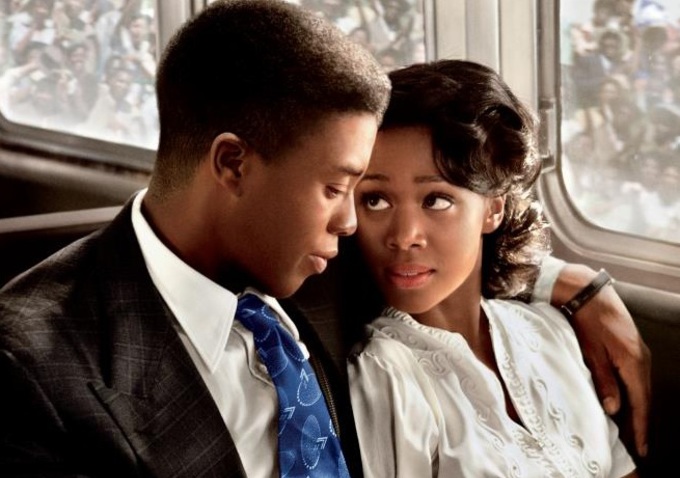 Character actor, Alan Tudyk, took a serious turn playing the racist Philli's manager, Ben Chapman. John C. McGinley brought sportcaster, Red Barber back to life and Christopher Meloni was at his best portraying baseball manager, Leo Durocher.
Helgeland knew that it would be impossible to do justice to the entire Jackie Robinson story in a single film. Therefore, he decided to focus on the pivotal years of 1945 through '47.
"I thought I knew a lot about Jackie Robinson, but when I began researching the story, I realized I knew very little about that time and what he actually went through. I wanted to make a film that was entertaining but also one that shows what a big breakthrough it was then and how it still resonates today."
Helgeland did exactly that. Racism, while it is sometimes tucked away, is still very much prevalent in 2013. It is stories, such as Jackie Robinson's that show and teach us how it can take just a handful of heroes to rise from evil and conquer discrimination.
Come awards season, "42" will certainly be on the nomination ballot.
By Pamela Price
Now playing in theaters: http://42movie.warnerbros.com/