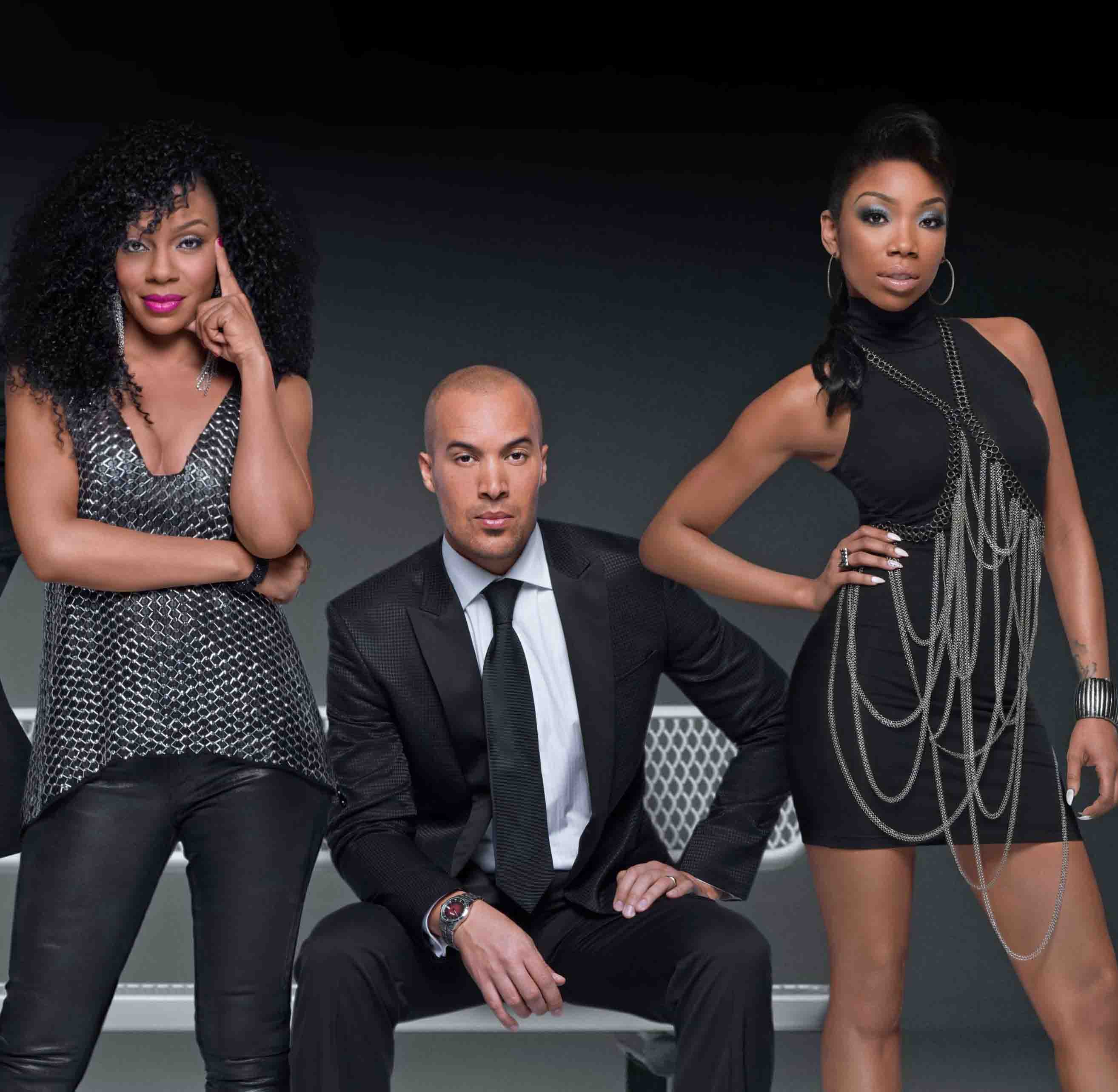 It's funny, it's sexy, it's filled with scandals; no wonder BET's "The Game" has been around for over five seasons. The #1 sitcom debut in the history of cable TV returns with season six tonight Tuesday, March 26, with a special one-hour premiere from 10-11 p.m. ET/PT. It's a fictional glance into the dysfunctional lives of pro-football players and the people who surround them; from agents to teammates and their girlfriends. The sports world is unpredictable. You never know who will be in one day and out the next. For the upcoming season, there is a big game-changer; the lead stars, Tia Mowry and Pooch Hall have left the cast (Hall will make an appearance in episode 1). Even with their departure, the ensemble is as strong as ever. Viewers will see the series through the fresh eyes of its newest cast members Keira Michelle Whitaker (Lauren London) and Bryce "Blue" Westbrook (Jay Ellis). They join fellow cast members Wendy Raquel Robinson, Hosea Chanchez, Coby Bell, Brandy Norwood and Barry Floyd. LATF had a whirlwind with the cast at a "speed interview" day brilliantly planned by BET Networks. We sat down with Brandy, Wendy, Jay, Lauren, Hosea and Coby; discussing season spoilers, their chemistry on set, "The Game" family and so much more. For FULL INTERVIEW read LATF The Magazine's April Issue #33 on 4/1/13.
Brandy, your character Chardonnay is hilarious. You came on board just last season. What has it been like to be a part of "The Game?"
Brandy: It's been an incredible experience. First of all, just to be a part of a cast and to land such a great opportunity to work with people that are very, very talented and help you look good, like Coby Bell, Raquel Robinson, Hosea Chanchez, Lauren London, and Jay Ellis, has been a great experience for me. And I'm playing a character that is very strong, very free, speaks her mind about everything, and is not afraid to try different fashion. It has been a great experience.
Obviously you have two huge passions: singing and acting. Will the writers incorporate any singing for you on the show?
Brandy: I would love that. I would love for singing and acting to be as one. At first, I was against it when I was younger, but with the success of Glee and all of these great musicals, I would love to do both at the same time. That would be awesome. And I get a chance to do it within videos, and Chardonnay tries to sing a little bit. That's a great idea.
Hosea, you have been with the show from the very beginning. Are there any challenges adjusting to new cast members?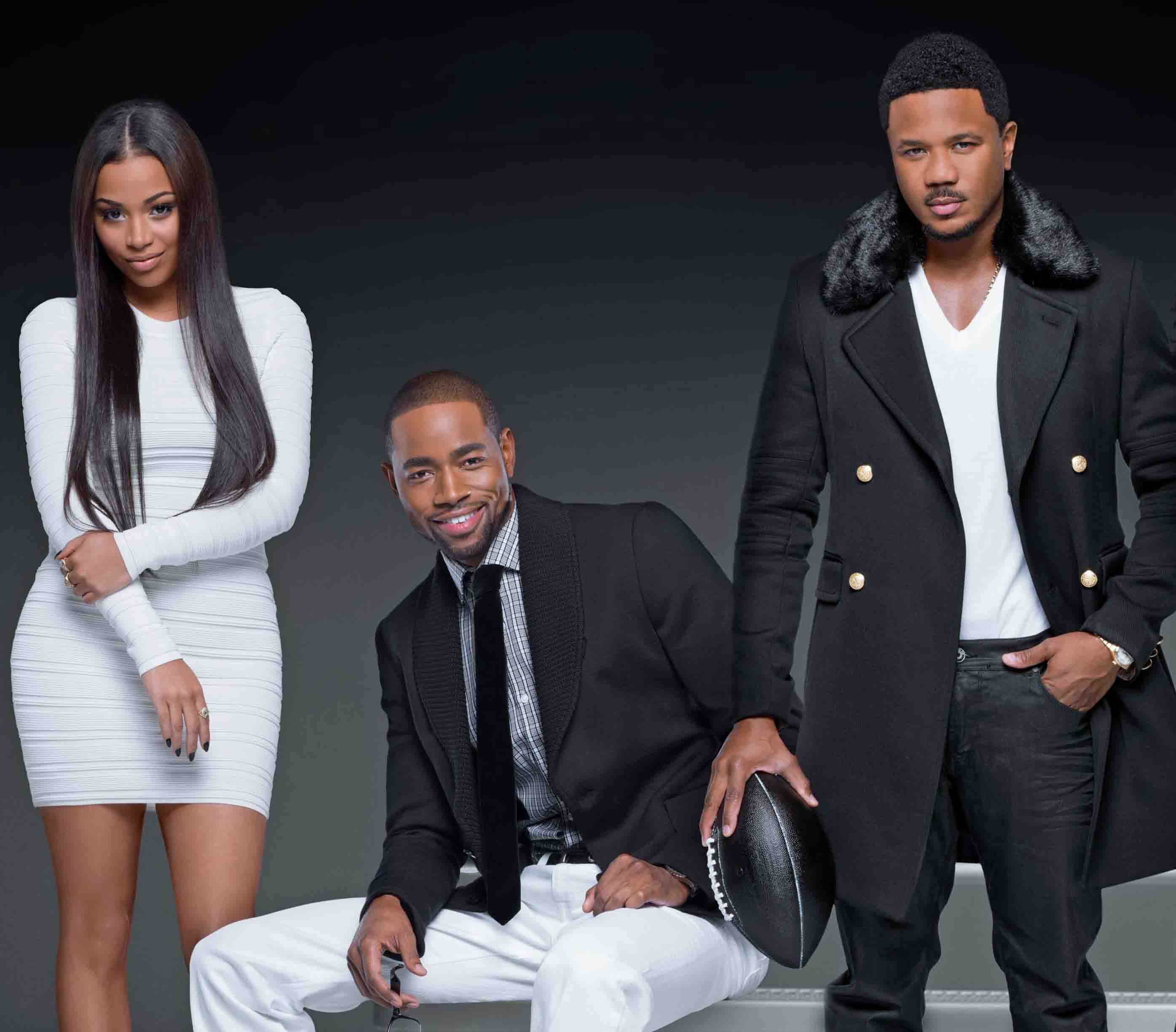 Hosea: This show is my baby, in a way, and much like all of us the irony of them leaving and the way the characters come together to deal with Derwin and Melanie leaving, it plays really well into my personal life, because of my relationship with Pooch and Tia. It allows me to deal with it a lot better, because I'm dealing with it on screen through my character. But I'll tell you, it's a really sad thing to deal with transition, and it's not just with actors; but in general, it's the nature of this business for me; the nature of getting to know people and then really investing in people and being torn apart by cancellation, by firings, by moving on…by whatever the case. And for me, it was a little lonely in the beginning not having Pooch and Tia around, but I quickly got to know Jay [Ellis] and Lauren [London], who came in, really open to experiencing this world.
How is it working with Lauren and Jay?
Hosea: Lauren was a pleasant surprise because she is a really light-hearted, funny girl. She has this soft, beautiful exterior, but this hard shell that you think she is, but she's not that, so it's a pleasant surprise. Getting to know Jay was a lot of fun because I got to do it through my character. Malik is a tough guy and I can be a tough guy, too, with my commitments to my friends and my emotions, so it was kind of hard to get to know him at first, but then through breaking down that exterior, we got to know each other really quick and really well.
Wendy, your character Tasha has been through many men. What's in store for her?
Wendy: Expect the unexpected. Of course, Rick Fox is back and with that – I was very much in love when we left off in season 5. It was a wonderful thing, but what happens when a girl has the best of both worlds? I let that card play out as long as I can. It's been a ride.
Coby, being a part of "The Game" since season 1, did you ever expect it would continue for as long as it has been?
Coby: It's a trip. We were always an extremely tight cast from the beginning. I had been on other shows, but it was never like this. I remember thinking; I want this to last as long as it can because this is a happy place to work. I think a lot of it starts with the vibe that the executive producers Mara Brock Akil and Salim Akil set from the top. It's rare in this town.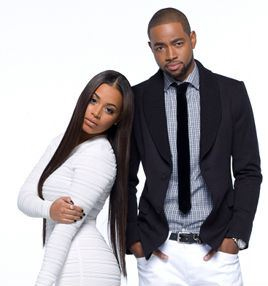 Jay, the audience is just meeting your character this season. Who is he?
Jay: I play Bryce 'Blue' Westbrook, the number one draft pick from Stanford, who is cocky. He's slightly arrogant. He's a military brat; he's traveled all over the world; he speaks a few different languages; he has an air about him that he's slightly better than everyone, and he's done it his way and been very successful. He has a lot to learn.
Is he going to get into some trouble?
Jay: He gets into a little trouble.  He's a good kid.
Lauren, your character is already going through some obstacles. How will she grow throughout the season?
Lauren: As you know, with growth, there are growing pains, struggles and challenges. You're going to see her kind of morph into who she is going to probably be, and there is going to be a lot of craziness.
With plenty of drama and laughs to expect, start watching Tuesdays at 10:00-10:30 PM (ET/PT) on BET Networks.
 By Pamela Price