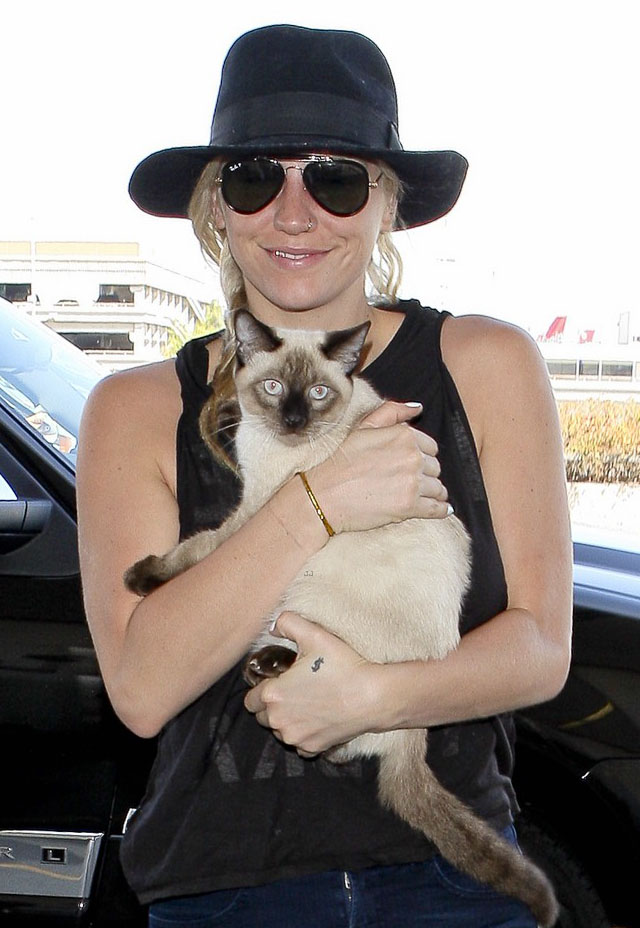 We know she loves wearing (fake) animal print, but did you know Ke$ha is a real animal lover? The global pop icon and committed animal advocate will receive the prestigious Wyler Award at The Humane Society of the United States' 2013 Genesis Awards Benefit Gala on Saturday, March 23rd at The Beverly Hilton in Beverly Hills. The HSUS' Wyler Award is one of the animal protection organization's highest honors and is bestowed on a celebrity or public figure for increasing awareness of animal issues via the media.
"It means so much to me to be recognized by The Humane Society of the United States because advocating for animals is second nature to me," said Ke$ha."My affinity with animals and the natural world inspires me and my music. I don't understand how anyone can justify abusing or exploiting animals, and as long as it continues, I intend to keep talking about it."
The singer has spread the word about street dogs, the trophy hunting of endangered lions, shark-finning, Canada's commercial seal slaughter, dogfighting and cruelty-free cosmetics, among many other important animal welfare concerns, highlighting a different animal issue each month on her website and urging her massive fan base and social media following to take action for animals.  By talking about her role with The HSUS' international arm, Humane Society International, and her commitment to helping animals in numerous media interviews, she has brought worldwide attention to the cause.
Follow The HSUS on Twitter and The Genesis Awards on Twitter.