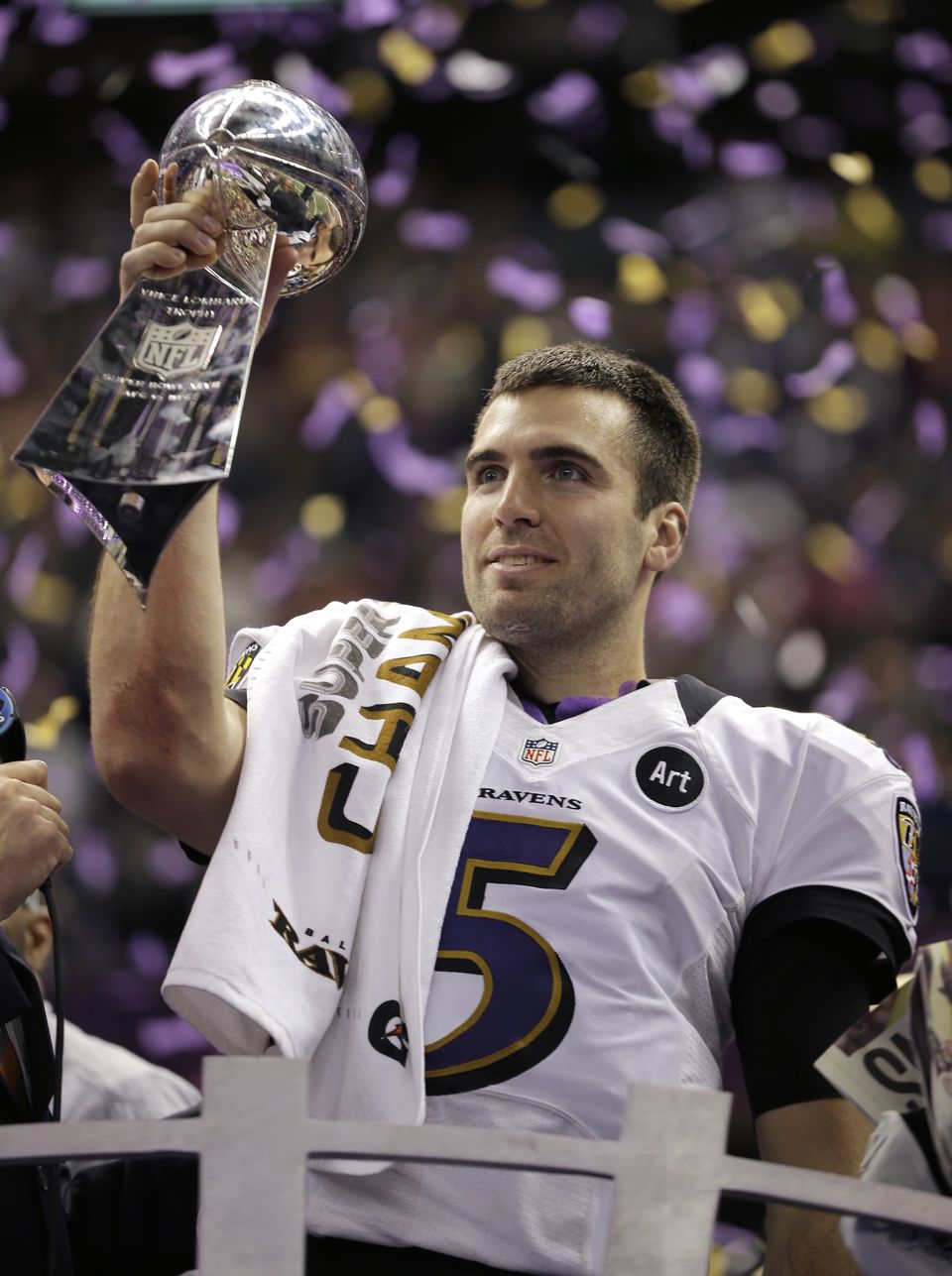 Both teams fought the good fight. Final score: Ravens beat the 49ers 34-to-31.
This is the second championship title for the Ravens.
Baltimore Ravens quarterback Joe Flacco and MVP of Super Bowl XLVII will talk about his team thrilling victory Sunday night over the San Francisco 49ers when he visits the LATE SHOW with DAVID LETTERMAN, Monday, Feb. 4 (11:35 PM-12:37 AM, ET/PT) on the CBS Television Network. Click here to watch the Ravens receive the Lombardi Trophy.
Other than the power outage, it was a great game. Stay tuned for LATF USA's BEST & WORST commercials of Super Bowl 2013.