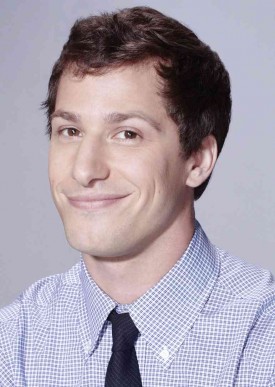 Hollywood Suite is the Exclusive Canadian Broadcast of the 2013 Film Independent Spirit Awards on Saturday, February 23 rd at 10pm ET on Sony Movie Channel. All of the action unfolds a day before the Academy Awards® from a beachside tent in Santa Monica, California with comedian and SNL alumni Andy Samberg hosting the 28th annual awards. The Spirit Awardscelebrate artist-driven filmmaking and recognize the finest achievements of today's independent filmmakers and is the premier awards event for the independent film community.
"Hollywood Suite is the destination for True Movie Lovers so we are thrilled to be able to deliver this star studded salute to filmmakers," remarks David Kines, President of Hollywood Suite. "Since all our channels are in free preview for Rogers and Cogeco customers, many more viewers will not only have the opportunity to view The Spirit Awards, but to also watch our four movie channels in HD with over 400 movies uncut, unedited and commercial free each month."
The Spirit Awards ceremony brings together top talent from independent film and Hollywood. 2013 nominees include Silver Linings Playbook and Moonrise Kingdom for Best Feature, Wes Anderson (Moonrise Kingdom) and David O. Russell (Silver Linings Playbook) for Best Director. Nominees in the acting categories include Jennifer Lawrence & Bradley Cooper (Silver Linings Playbook), Matthew McConaughey (Killer Joe), Helen Hunt (The Sessions) and Bruce Willis (Moonrise Kingdom). Additionally, War Witch from Canada's Kim Nguyen has been nominated for Best International Feature. Visit www.spiritawards.com for a full list of nominations.
Sony Movie Channel is available on television service providers across the country, including Rogers (channel 488), Cogeco (873), Bell TV (1273, Bell Fibe (1318) and TELUS (699). Full channel info at: http://hollywoodsuite.ca/watch-hollywood-suite