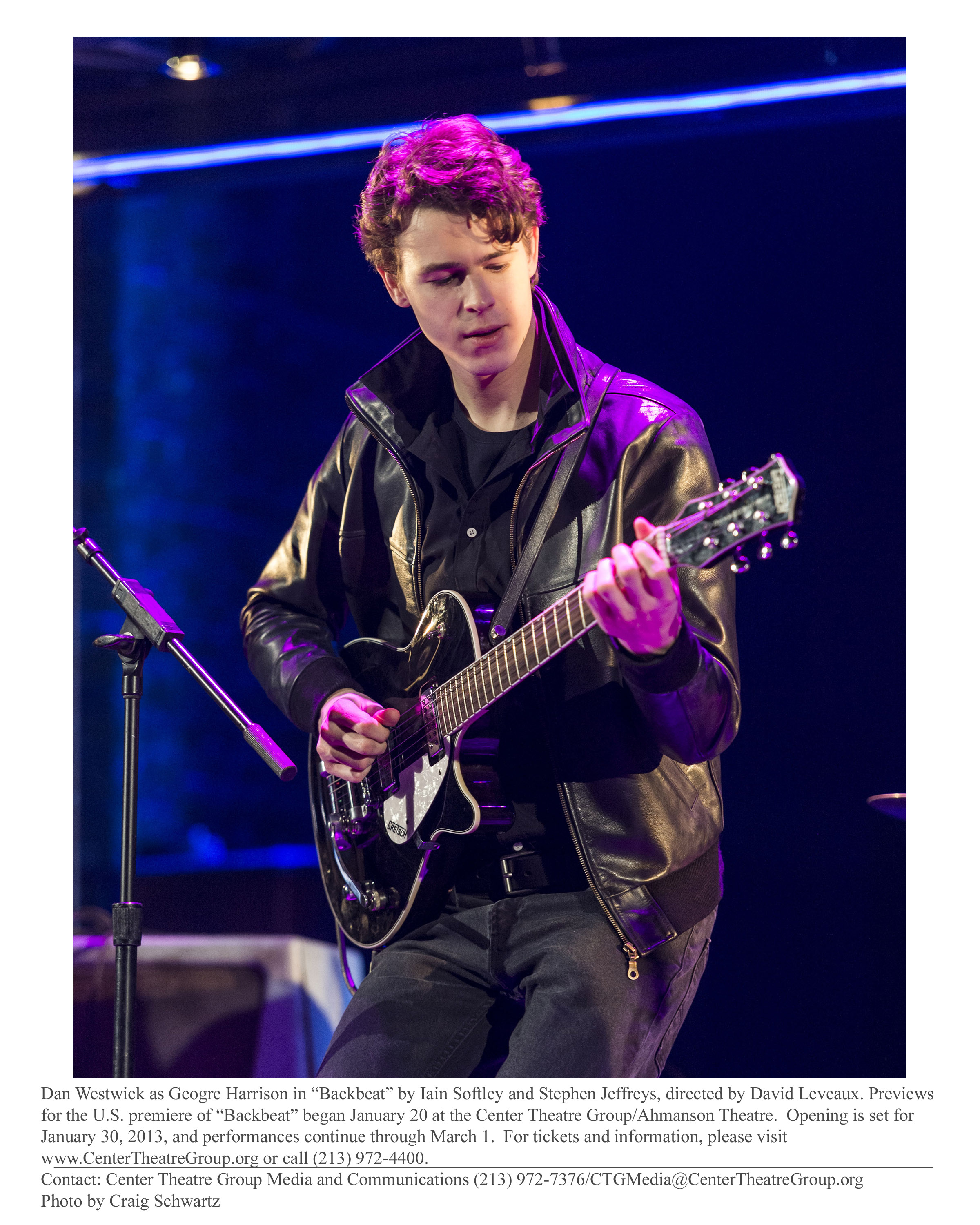 The musical "Backbeat" opens tonight Wednesday, January 30 at 8 p.m. at the Center Theatre Group/Ahmanson Theatre. The dramatic new play with music about the birth of one of the greatest rock 'n' roll bands in history, the Beatles, continues through March 1, 2013.
Featuring the all-time rock 'n' roll classics that the Beatles cut their teeth on – "Money," "Long Tall Sally," "Twist and Shout," "Good Golly Miss Molly," "Please Mr. Postman," "Rock 'n' Roll Music" and more, "Backbeat" is set in 1960 when John Lennon, Paul McCartney, George Harrison, Pete Best (the drummer before Ringo Starr joined the group) and Stuart Sutcliffe (the band's original bassist) embarked on their journey from the docks of Liverpool to the red light district of Hamburg. There they worked in the clubs of the tawdry Reeperbahn, performing rock 'n' roll covers night after night, all the while honing what would become the Beatles' sound.
The story also follows Sutcliffe, who falls in love with the striking German photographer Astrid Kirchherr, and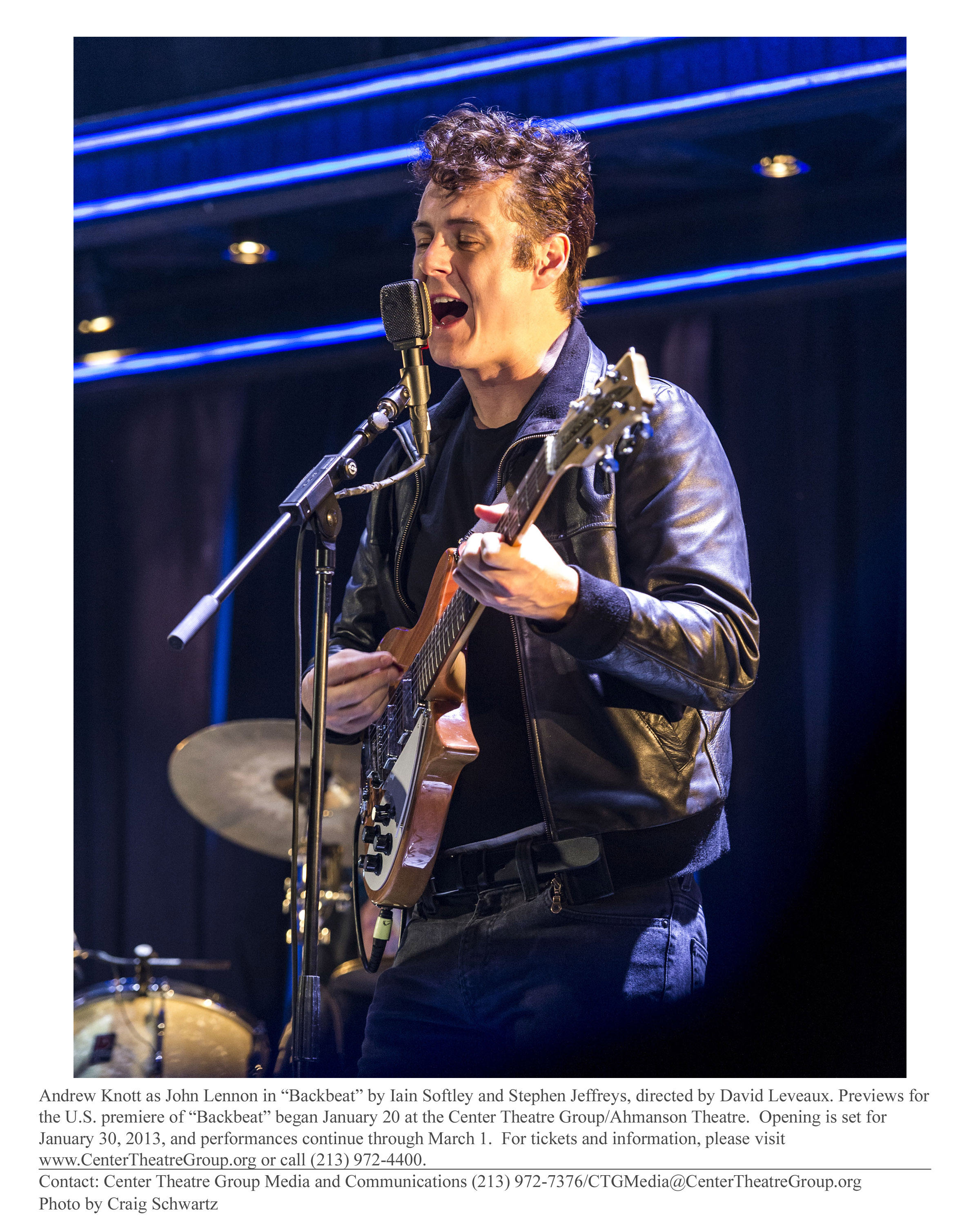 must choose between being with her and resuming his painting, or staying with his best friend, John Lennon, and playing in the band.  This triangular relationship became an intrinsic part of the Beatles story, and the decisions made and the music played put them on an unstoppable trajectory onto the world stage.
The cast will feature Nick Blood (as Stuart Sutcliffe), Leanne Best (Astrid Kirchherr), Andrew Knott (John Lennon), Oliver Bennett (Pete Best), Daniel Healy (Paul McCartney) and Daniel Westwick (George Harrison).  Rounding out the rest of the cast are ensemble members Edward Clarke, Josie Dunn, Sam Ford, Mark Hammersley, Perry Ojeda, Charlotte Palmer, Phil Pritchard, Dominic Rouse, Louise Shuttleworth, Adam Sopp, Charles Swift, James Wallace and Miranda Wilford.
Don't miss it. For ticket information visit: http://www.centertheatregroup.org