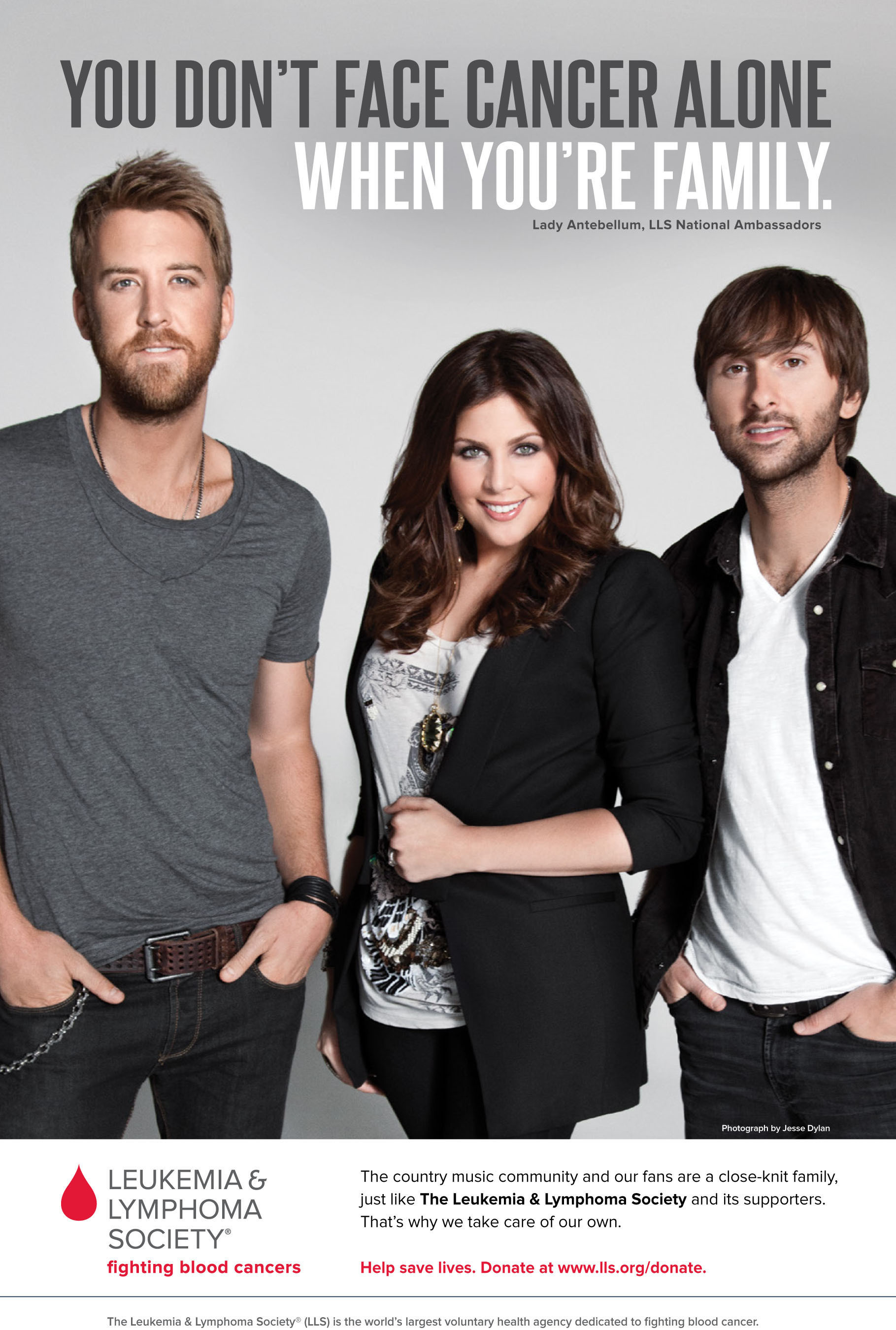 Seven-time Grammy-award winning country music trio Lady Antebellum (Hillary Scott, Charles Kelley, and Dave Haywood) join with The Leukemia & Lymphoma Society (LLS) for a new public service campaignto raise awareness and dollars for the lifesaving cancer research funded by the organization.
"Like most people, cancer has touched someone close to each of us recently," said Haywood. "So, it's something that's important to us and we're proud to support The Leukemia & Lymphoma Society's efforts to raise funds for cancer research."
All three band members have a strong connection to the LLS mission, each with a family member diagnosed with cancer in the past two years. In the new PSA, Scott talks openly about losing her grandfather to acute myeloid leukemia and his influence on the group.  Having been impacted by cancer recently, they share their hope that cancer will be cured in their lifetime. The band urges viewers to donate to LLS to help find cures. To learn more, visit www.LLS.org or contact the Information Resource Center at (800) 955-4572, Monday through Friday, 9 a.m. to 6 p.m. ET.