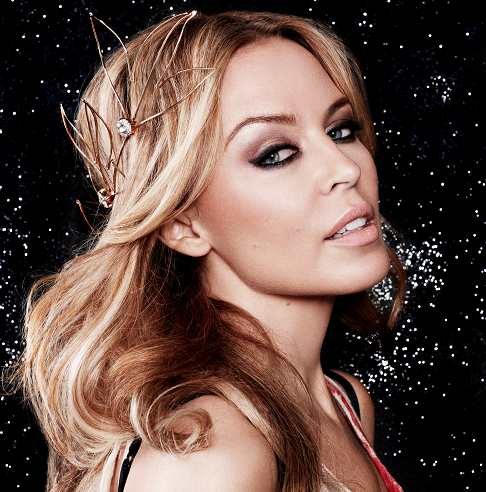 Kylie Minogue, the British dance pop artist who had a slew of Hot 100 hits in the late 90's and early 2000's, like the ubiquitous "Locomotion" that had everybody doing the brand new dance, has come back on the scene. Today, the singer who has sold over 60 million records worldwide is releasing The Abbey Road Sessions in the U.S. (it was released a week earlier in the UK where it debuted at #2).  The album, recorded in London's iconic Abbey Road Studios with Kylie's band and a full orchestra, has tweaked and reinvented sixteen of Minogue's tracks from her lengthy 25-year career.
Highlighted on this record are tracks like, "I Should Be So Lucky," "Can't Get You Out Of My Head," and of course, "The Locomotion."  Other features include previously unreleased songs such as "Flower."
Kylie will visit stateside next week to perform on ABC's "Dancing With The Stars" on November 13th and NBC's "The Tonight Show With Jay Leno" on November 14th.
Watch the 'Behind The Scenes' video featuring exclusive studio footage and Kylie's commentary on the making of the album: