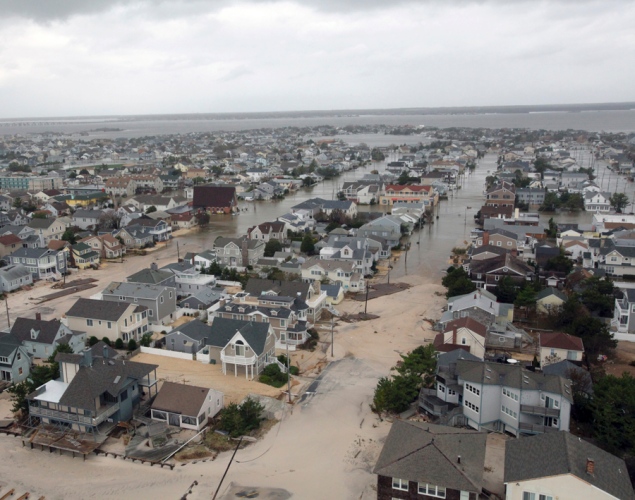 HBO will join the networks of NBC Universal in presenting HURRICANE SANDY:  COMING TOGETHER, a live one-hour special on FRIDAY, NOV. 2 (8:00-9:00 p.m. ET/tape-delayed PT) in response to the widespread devastation caused by the storm. Hosted by NBC "Today" anchor Matt Lauer, the broadcast will be presented from the New York studios of NBC at 30 Rockefeller Plaza. All proceeds will be donated to the American Red Cross relief efforts for Hurricane Sandy. To donate, visit www.redcross.org, call 1-800-RED-CROSS or text the word REDCROSS to 90999 to make a $10 donation.
The event will feature performances by artists including Christina Aguilera (NBC's "The Voice"), Jon Bon Jovi, Billy Joel, Bruce Springsteen and Sting, with appearances by Jimmy Fallon (NBC's "Late Night with Jimmy Fallon") and NBC News' Brian Williams.
The American Red Cross response to Hurricane Sandy is very large and will be very costly, affecting a massive area spanning much of the eastern half of the country.  Financial donations help the American Red Cross provide shelter, food, emotional support and other assistance to victims of disasters like Hurricane Sandy.  The American Red Cross is the nation's largest blood collection organization, teaches skills that save lives, provides international humanitarian aid and supports military members and their families.  The Red Cross is a not-for-profit organization that depends on volunteers and the generosity of the American public to perform its mission.  For more information, please visit redcross.org or join its blog at http://blog.redcross.org.