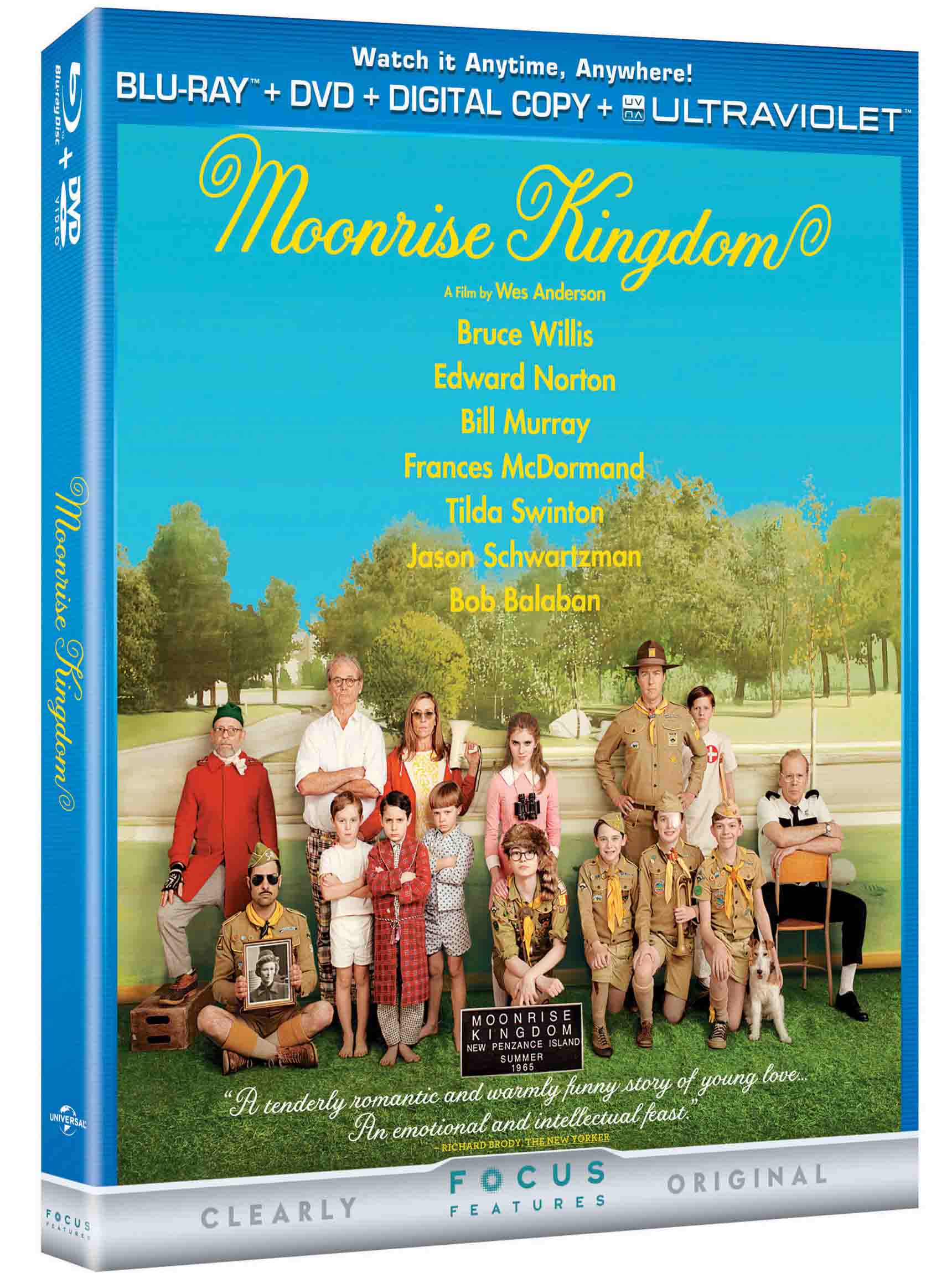 Today, October 16, 2012, you can bring home the star-studded and visually stunning box office hit, Moonrise Kingdom. The Focus Features' film is now available on Blu-ray™ Combo Pack with UltraViolet™, on DVD, On Demand and on Digital Download on , from Universal Studios Home Entertainment.
This tale of first love is directed by two-time Academy Award®-nominated filmmaker Wes Anderson (The Royal Tenenbaums, Fantastic Mr. Fox, Rushmore). Set on an island off the coast of New England in the summer of 1965, Moonrise Kingdom follows two 12-year-olds who fall in love, make a secret pact and run away together into the wilderness. As various authorities try to hunt them down, a violent storm is brewing off-shore – and the peaceful island community is turned upside down in every which way.
Jared Gilman and Kara Hayward star alongside Bruce Willis (Die Hard), Academy Award® nominees Edward Norton (American History X) and Bill Murray (Lost in Translation), Academy Award® winners Frances McDormand ( Fargo ) and Tilda Swinton ( Michael Clayton ), Jason Schwartzman (Rushmore), and Bob Balaban ( Gosford Park ).
Hey, the Holidays are just around the corner. Add it to your list or pick it up for a gift to give!
For more info visit: http://www.moonrisekingdom.com