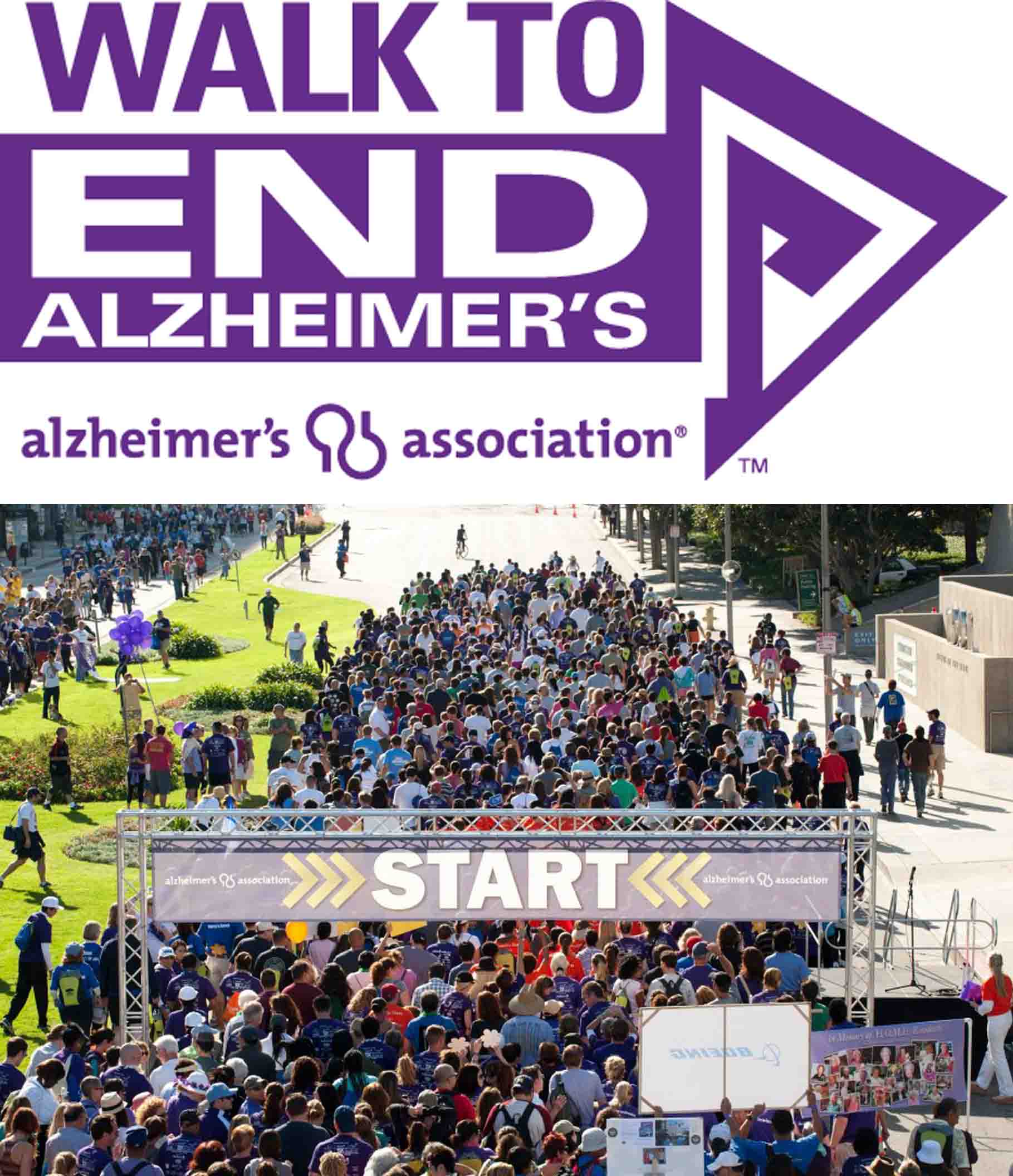 You can make a difference; join the walk to end Alzheimer's. The Alzheimer's Association 20th annual Walk to End Alzheimer's® is Sunday, November 4 at Century Park (2000 Avenue of the Stars, Los Angeles 90067) in Century City, Los Angeles. More than 3,000 people from throughout Los Angeles County are expected to participate in this year's walk to raise awareness and funds to fight Alzheimer's disease and dementia.
Steve Edwards of FOX 11's "Good Day LA" will celebrate his 17th year as host of the event, which includes a 5K walk, live entertainment, refreshments and a family festival.  Alzheimer's Champions from sports and entertainment scheduled to attend include Leeza Gibbons, Alfred Molina, Tracie Thoms, Matt Lanter, Rafer Johnson, Lea Thompson, and others.
To start a team, join a team, volunteer or donate, contact the Alzheimer's Association at www.alz.org/socal or (800) 272-3900.
The Alzheimer's Association Walk to End Alzheimer's is the nation's largest event to raise awareness and funds for Alzheimer's care, support and research programs. Learn more about the Alzheimer's Association and Alzheimer's Disease in the November issue (11/1/12) of LATF The Magazine at www.latfthemagazine.com