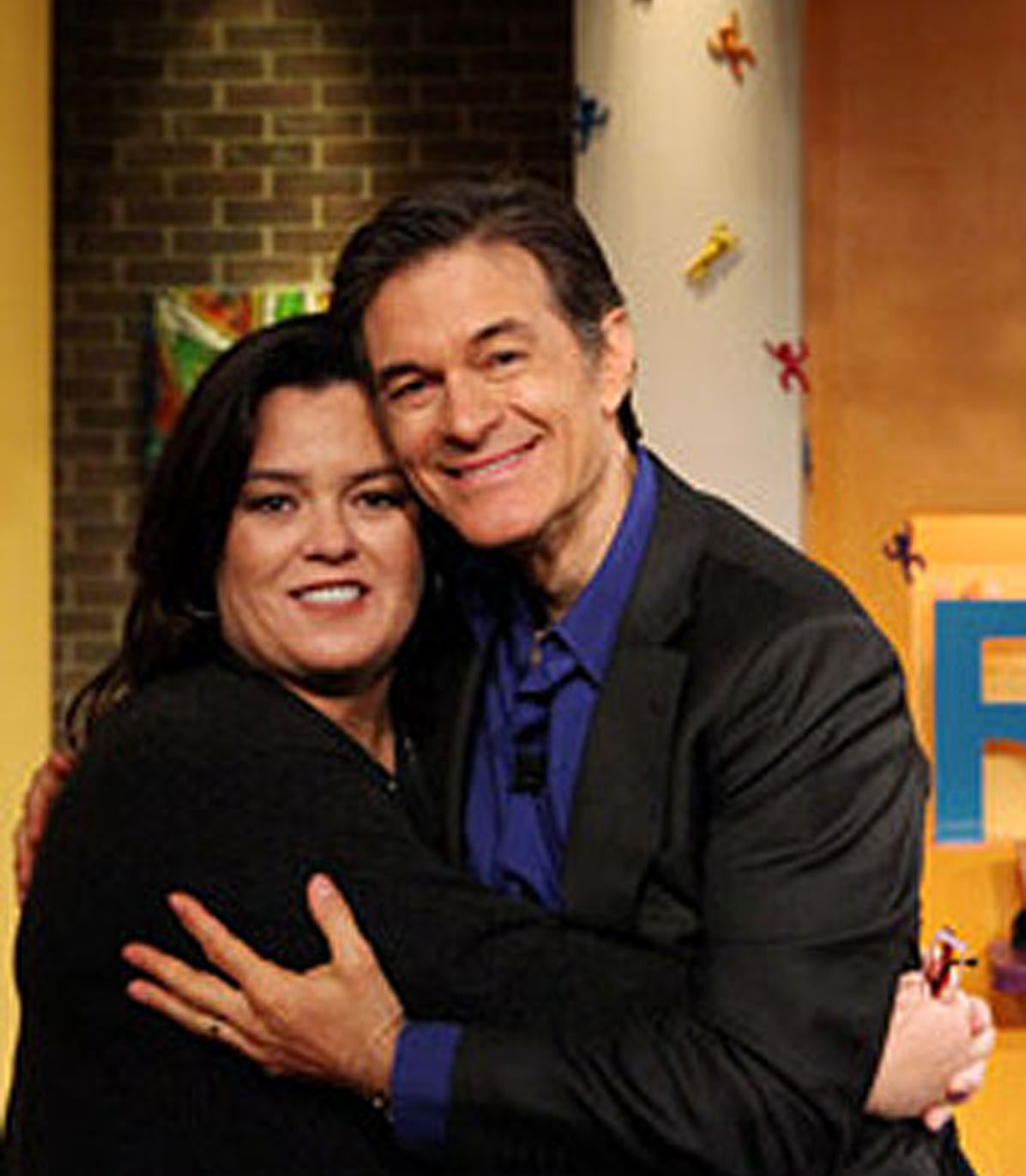 On Monday, October 8th, Rosie O'Donnell will speak out for the first time on "The Dr. Oz Show" about her near death experience in August, when she suffered her first heart attack.
Through a revealing interview about her symptoms and self diagnosis, O'Donnell tells Dr. Oz about the pain she experienced, her intuition that something was wrong and her review of symptoms online and chronic pain that caused her to seek medical treatment. O'Donnell's effort likely saved her life as doctors quickly diagnosed her with a clogged artery – the left anterior descending, better known as the "widowmaker" because of its tendency to cause death when blocked.
After a discussion of the events and timeline leading up to O'Donnell's diagnosis and treatment, Dr. Oz will review O'Donnell's angiogram and the stent intervention that saved her life.  O'Donnell's cardiologist, Dr. Allison Spatz, is also present to discuss her case as well as the symptoms of heart attacks that are unique to women, how to spots signs of a heart attack in yourself or loved one, and when to seek medical treatment.
O'Donnell will return to "The Dr. Oz Show" on Thursday, Oct. 25, when Dr. Oz will put her in the Truth Tube and give her a "Heart Attack Health Plan" with an audience made up of women who have all suffered attacks.
For more info visit: http://www.doctoroz.com/