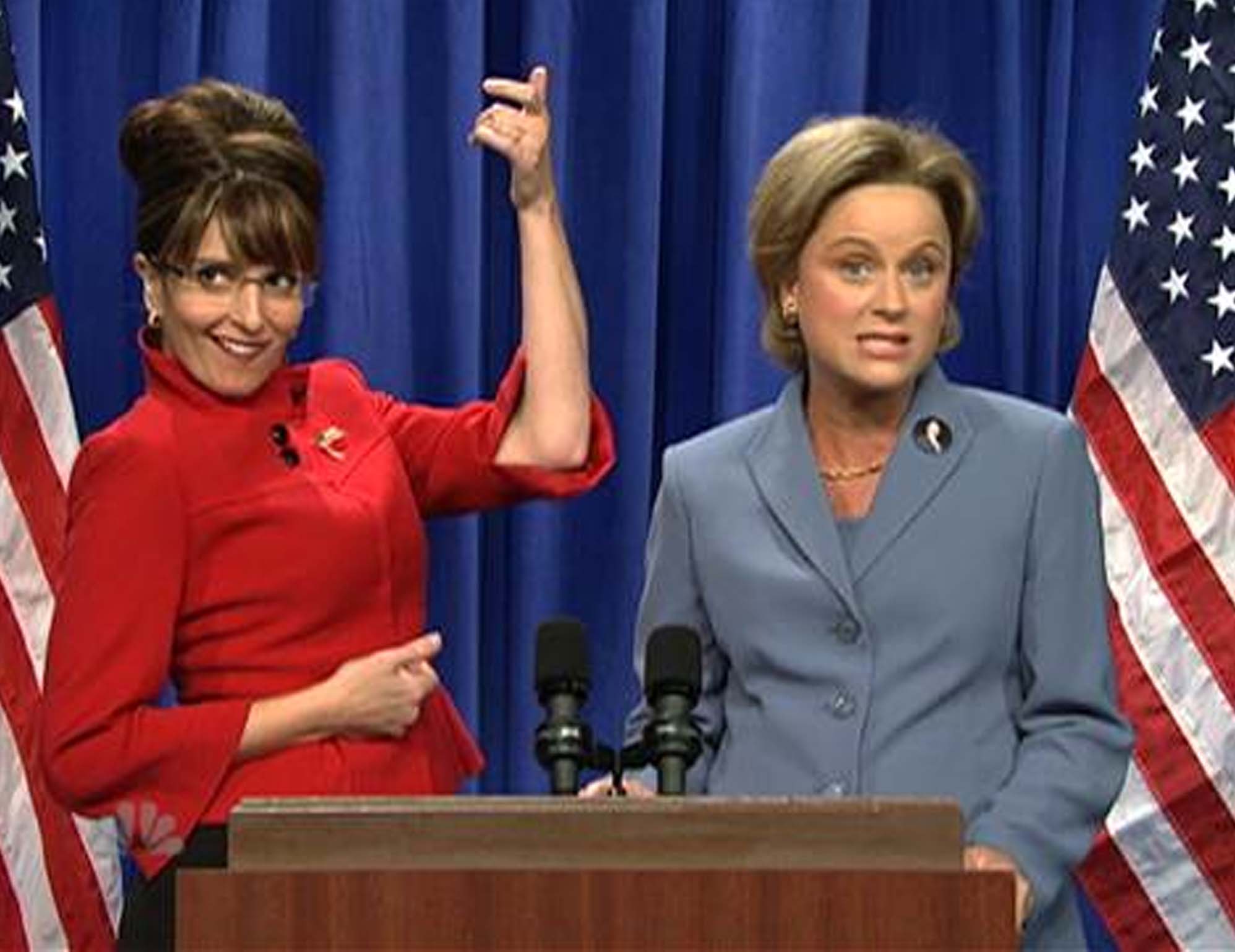 No… it's not Sarah Palin and Hillary Clinton, as awkward and interesting as that would be. Actually, it's their famous Saturday Night Live impersonators, Tina Fey and Amy Poehler. The Hollywood Foreign Press Association, Dick Clark Productions and NBC announced that the two will team up to host the 70th annual Golden Globes ceremony. The "30 Rock" and "Parks and Recreation" stars take over as hosts after Ricky Gervais' three-year reign as the show's daring MC.
"The unparalleled comedic timing of Tina and Amy will surely have viewers wanting to tune-in to see them in action," said Takla-O'Reilly, president of the Hollywood Foreign Press Association. This isn't the first time the two comics have paired up. The duo starred together in the films "Mean Girls" and "Baby Mama" and on "Saturday Night Live," where they co-hosted the NBC sketch comedy series' "Weekend Update" segment from 2004 to 2006.
We'll see if Fey and Poehler will have the audience in stitches. The 70th annual Golden Globe Awards will air Sunday, Jan. 13 at 7:00 p.m. CST on NBC.