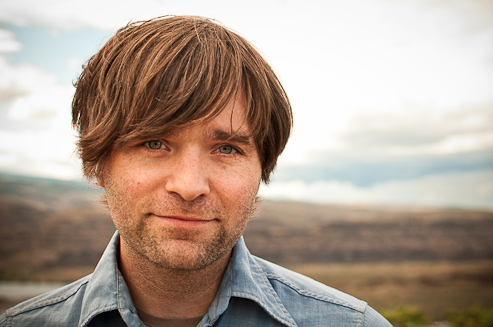 Pinwheel, All Time Quarterback, the Postal Service, and Death Cab For Cutie. Ben Gibbard is notorious for his use of different musical aliases- or at least he would be if anyone knew his real name. Formed in 1997, DCFC, Gibbard's current group set fire to the indie scene in the early to late 2000's, cranking out a steady stream of top 10 hits on Billboard's Alternative chart such as "I Will Possess Your Heart," "Meet Me On The Equinox," "Cath…" "Crooked Teeth," the mainstream 2005 crossover, "Soul Meets Body," and the 2011 #1 alternative tune "You Are A Tourist."
Now finally striking out on his own, the man that is often at the helm of different alternative, slightly emo rock bands is getting his real name out there with his first solo project, "Former Lives," dropping October 16th.
Given the singer-songwriter's penchant for exchanging pseudonyms, many have been quick to assume that Gibbard is simply arranging yet another new band under his name. This, however, is not the case. He is pursuing a solo career in every sense of the term. Performing and recording under his given name, he will be touring without any accompaniment aside from his piano and his voice. During those performances he plans on singing tunes from his new album as well as tracks from his other previous ensemble efforts.
Death Cab fans needn't worry, though. Gibbard is a master juggler when it comes to musical ventures, and he doesn't have any plans on abandoning his post as lead singer of DCFC.
By: D.D.