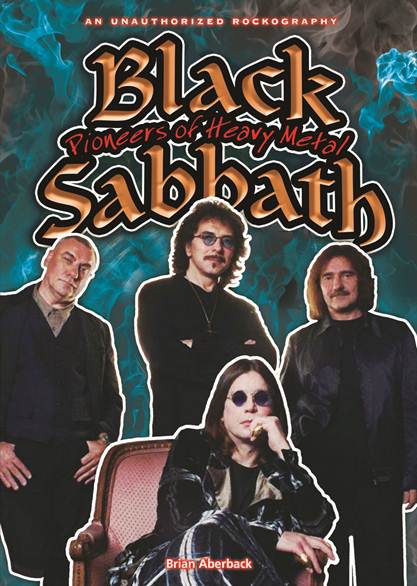 When you think of biographies dedicated to unearthing the true stories behind America's grittiest heavy metal bands, the farthest thing from your mind is probably educational texts for young students. However, seasoned New Jersey metal journalist and author Brian Aberback has penned an unofficial "rockography" about Black Sabbath, which he claims to be a well researched, annotated, educational tool targeted at middle and high school students. The book, Black Sabbath: Pioneers of Heavy Metal, chronicles the entire history of Ozzy Osbourne's iconic band, reflecting on all the joys, pitfalls and darker moments inherent in the heavy metal lifestyle. All while staying "age-appropriate," of course. Marketed as a way for nostalgic parents to introduce their kids to a simpler age of rock, Aberback's work depicts a band infused with talent, drive, and the kind of unrelenting tenacity necessary to both make it to the top and to bite the head off of unsuspecting fowl. Sure, selling a book like this to 12 year olds seems almost oddly disturbing, but that's exactly what Black Sabbath was all about. Here is an excerpt from the book:
"While riding a ferry to Germany for a series of concerts in the summer of 1969, the men of Earth decided to change their band's name. They had already written a song that fit their music perfectly, and now it was to become their name: Black Sabbath.

In Germany, Osbourne wrote a letter to his mother that, looking back, was quite prophetic. He said that he wrote, "We just changed the name of the band from Earth to Black Sabbath, maybe we'll make the big time now."
Upon returning to England, Black Sabbath's manager had finally managed to get the band a record deal after being rejected on his first fourteen attempts. Black Sabbath was given one day – October 16, 1969 – to record the album at Regent Sound Studios in London. Their budget was 500 pounds, the equivalent of $720."
Copies of the book are on sale now.
By: D.D.