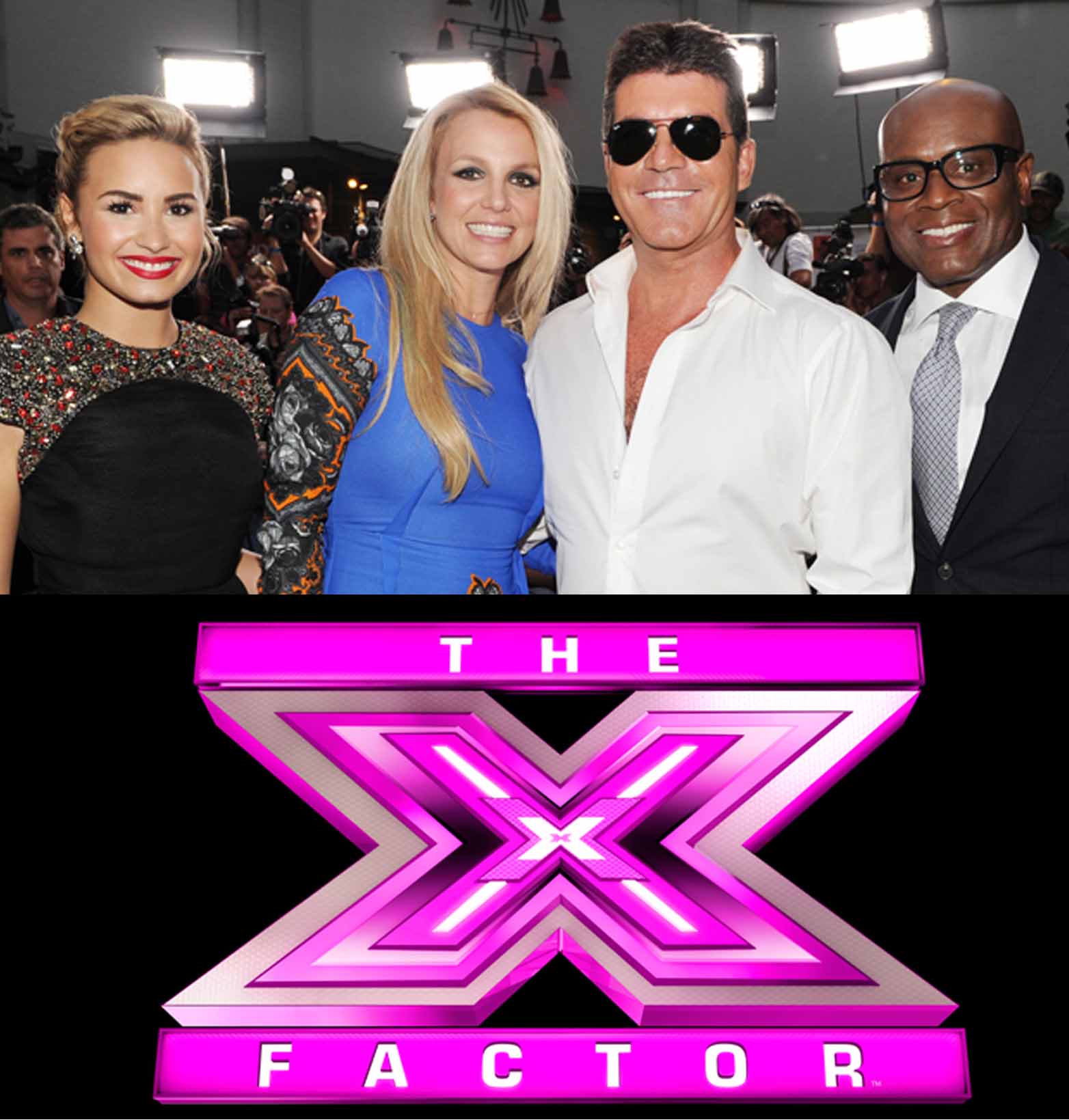 Well, I guess we can all stop holding our breath in anticipation of the next great television event. The X Factor came and went last night in what might be considered a whimper. With new celebrity judges Britney Spears and Demi Lovato in tow, the show struggled to attract what has been called the second smallest audience ever for the American version. Such a weak debut, that the 8.7 million who watched were about 1 million shy of Matthew Perry's Tuesday night debut of his new sitcom "Go On." Wow, you talk about your under-achiever. There apparently was a collective yawn of the viewing audience to Spears and Lovato's presence on the show.
Who did Cowell think he was fooling? You hire a former "pop princess," who's never been known for her singing chops, and a still wet-behind-the-ears pop singer as "expert" judges of singing talent and expect the public to buy it? You add that to L.A. Reid, who's still trying to find his own identity as a judge, and you have a real hodgepodge of personalities trying to exist in the world of Simon Cowell. 
And, let's face it; it is still Cowell's world. He decided to bring in Reid, fire Paula Abdul and Nicole Scherzinger (who's back in as judge of X-Factor U.K.), and hire the two new judges. So when this ship finally goes down in a blaze of glory, he will have no one to blame but himself. The main problem here and in all the rest of the singing competition shows, is they are no longer about the discovery of new talent; it is all about the egos and celebrity of the judge panels. The producers of these shows feel like the way to attract viewers is to bring in name celebrities to sit on their panels, and Voila… instant ratings! But, they have lost track of what made these shows interesting in the first place, the quest to find the next big star in the music business. There is a similar fate awaiting the return of "American Idol," when it airs with new celebrity judges, Mariah Carey, Nicki Minaj and Keith Urban with mainstay Randy Jackson. Uh, wake me when it's over…
O.S.