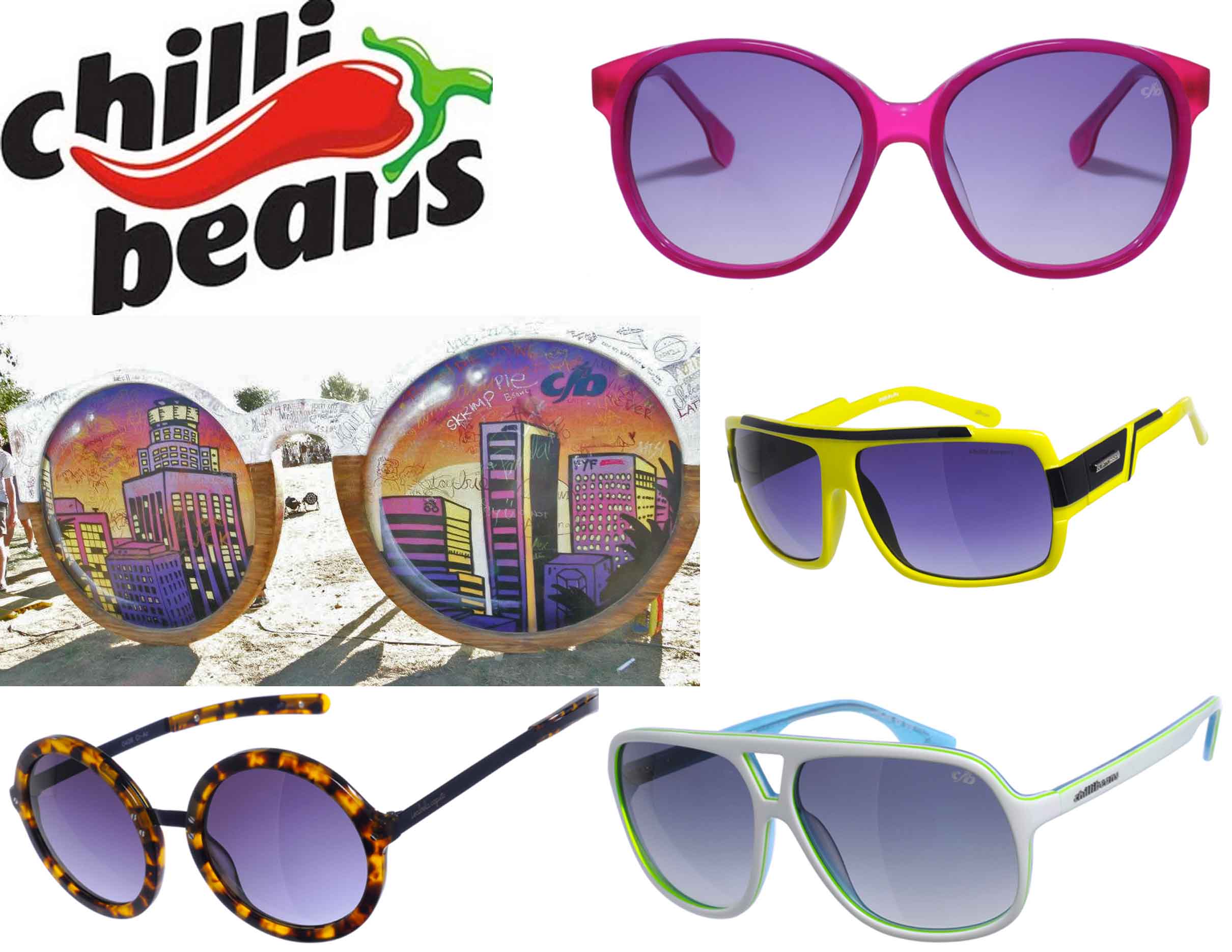 You don't have to travel all the way to Rio de Janeiro to find original handmade sunglasses with a South American flare. You can get them right here in L.A.! This weekend the annual FYF Fest which features music, comedy and fashion in downtown Los Angeles included the well-known Brazillian sunglass company, Chilli Beans. Their colorful glasses fit in perfectly with the young vibrant and trendy crowd. Just like the people that flocked to FYF, the glasses are a combination of rocker chic and bold hipster style.
Made at an average affordable price of about $50, you can snag a few pairs for the cost of one name-brand pair. That way, you can change your shades as often as you change your outfits, which is definitely something the fashionistas of L.A. can appreciate. Another great thing about Chilli Beans is that they usually only make a few hundred pairs of each style, so that you rarely have to worry about seeing someone else wearing the same thing as you. Making sure that people at FYF knew they were just as much about fun as they were about fashion, they also brought out giant statues of sunglasses and passed out chalk for people to decorate them.
Chilli Beans has four stores in Los Angeles and plans to open another location in Hollywood this year.
By Darianne Dobbie