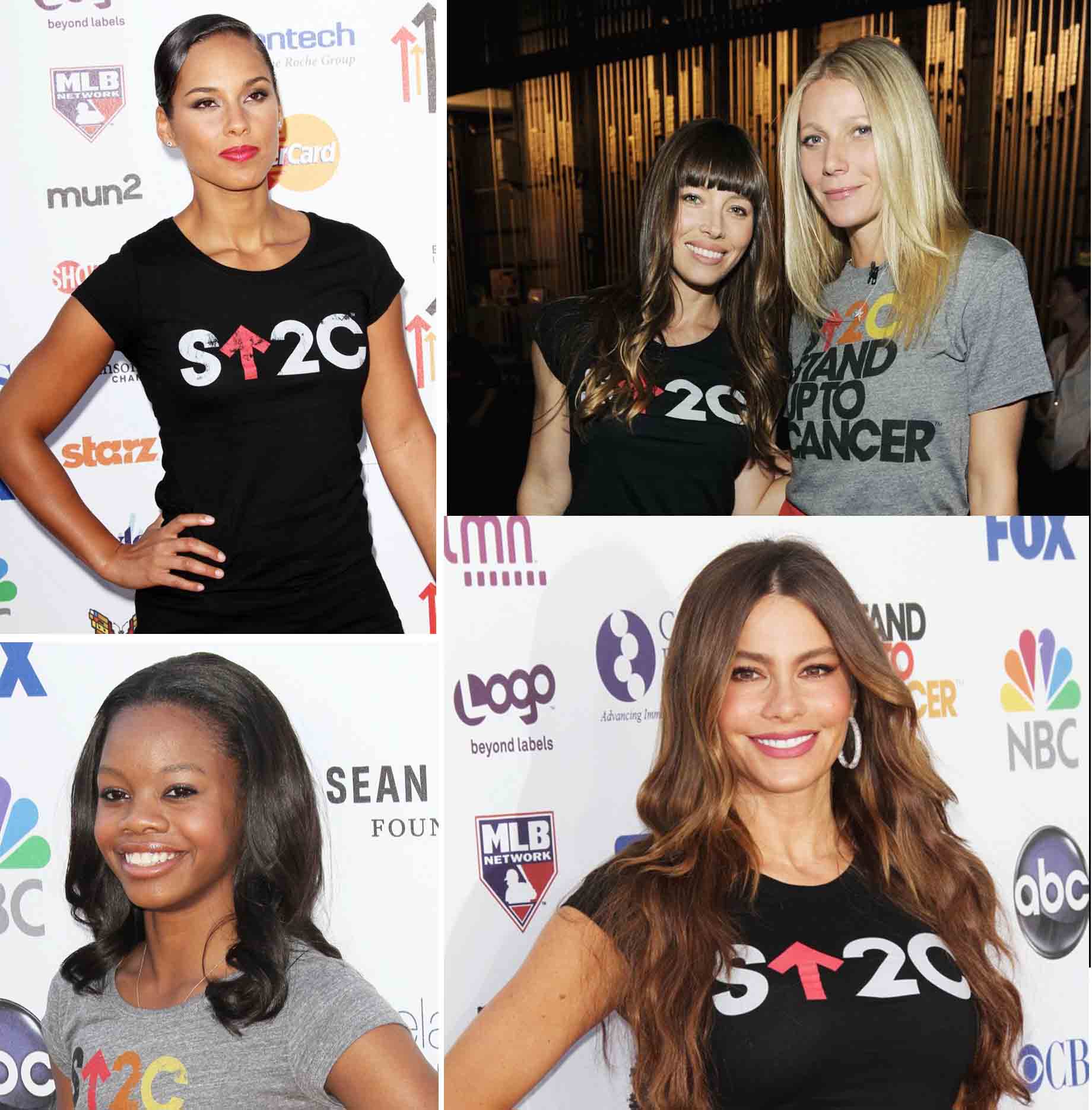 It's uplifting to see that so many people can unite to help such a great cause. Stand Up To Cancer today announced that more than $81 million has been pledged so far in connection with its star-studded September 7 "roadblock" fundraising telecast to accelerate ground-breaking research and bring new treatments to patients as quickly as possible, including pediatric cancer patients through the creation of a new pediatric cancer research "Dream Team."
The broadcast, dedicated to the nearly 13 million U.S. cancer survivors, was executive produced by  Gwyneth Paltrow  and  Joel Gallen  of Tenth Planet Productions in collaboration with SU2C's production team.
ABC, CBS, FOX and NBC donated one hour of simultaneous, commercial-free primetime for the nationally televised fundraising special, which was broadcast live from the Shrine Auditorium in Los Angeles.  Cable channels Armed Forces Network, BIO, E!, ENCORE, HBO, HBO Latino, ION Television, LMN (Lifetime Movie Network), Logo, MLB Network, mun2, Palladia, SHOWTIME, Smithsonian Channel, STARZ, STYLE, TBS and VH1  also generously donated their air time.
In addition to  Paltrow,  Julia Roberts ,  Matt Damon ,  Tom Hanks , Michael Douglas ,  Halle Berry, Jessica Biel ,  Samuel L. Jackson , Tobey Maguire, Jeremy Renner ,  Seth Rogen ,  Emma Stone ,  Justin Timberlake , Sofia Vergara , Robert Pattinson  and SU2C  co-founder  Katie Couric  were among those featured on the broadcast. Taylor Swift, Coldplay, Alicia Keys  and  Tim McGraw  delivered one-of-a-kind musical performances.
SU2C, an Entertainment Industry Foundation (EIF) initiative, is still gratefully accepting donations at www.su2c.org and at 1-888-90-STAND (78263). The telecast is available at www.hulu.com/stand-up-to-cancer.