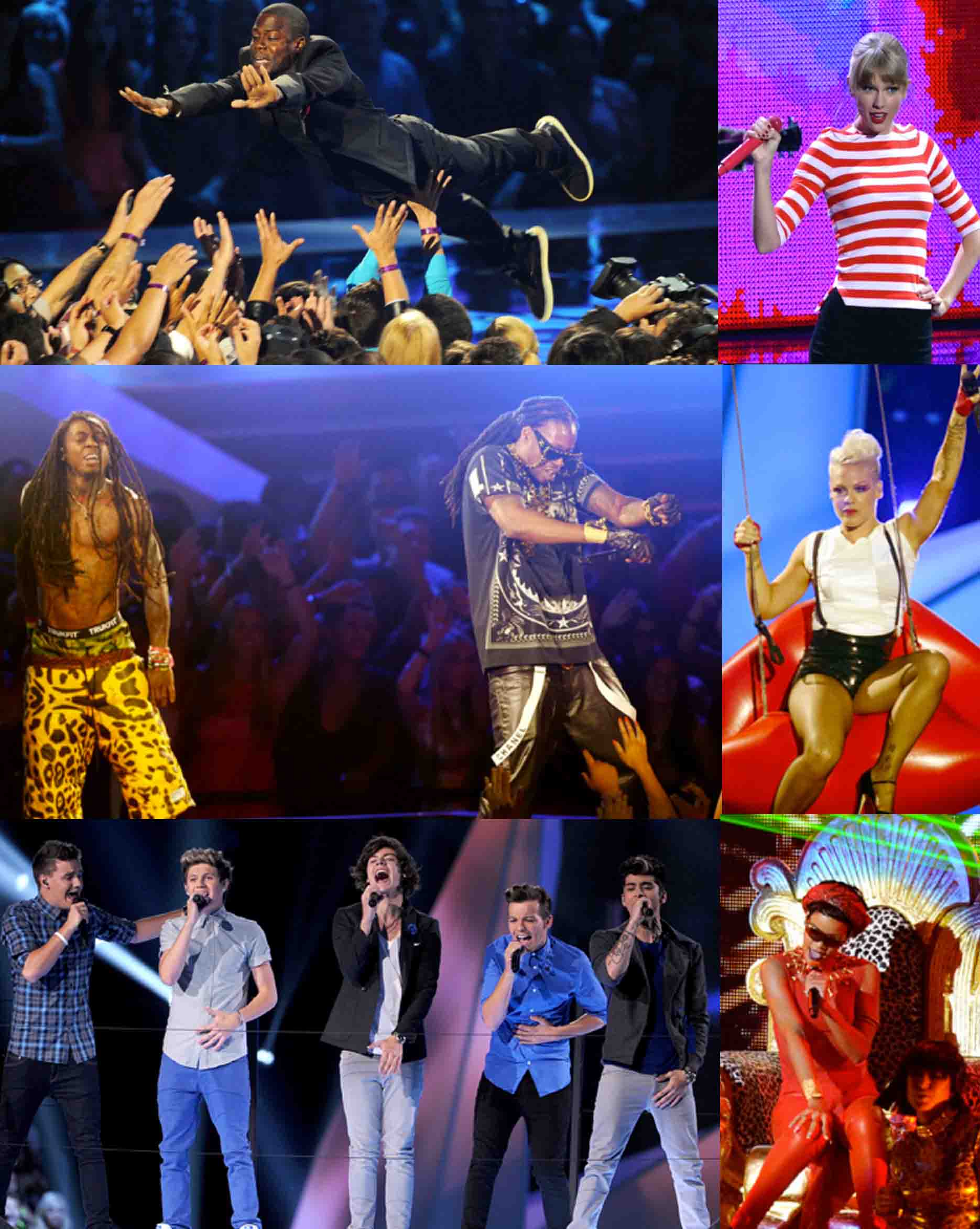 After watching the VMAs last night, it seems that the MTV award show that once rebelliously stood apart from all the boring predictable ones, has become just as humdrum and unsurprising as every other show. What used to be a bastion of music on the edge and youthful energy is now just another celebration of "the biz" you have to slog through.
Kevin Hart, whose jokes were not nearly funny enough to save the night, hosted the monotonous evening, which highlighted far more commercials than actual awards. Instead of showcasing exciting performances, the 2012 VMAs lazily paraded out artists like Rihanna that lip-synched with little effort. Devoid of any jaw-dropping moments (like Britney and Madonna's kiss in 2003), the evening left me checking my watch more than my twitter feed. 2 Chainz and Lil Wayne were equally passé and trite, inspiring eye rolling as they sang two of their new tracks, beltless and in Rastafarian colors. How long are these artists going to do the same thing over and over again dressed in the same ridiculous outfits?
On the other hand, all the British male groups were seriously overdoing it on the "youth vibe" by wearing what appeared to be their little brothers' hand-me-downs. The best performance of the night was definitely Taylor Swift's "We Are Never Ever Getting Back Together," but this was too little too late in an overall boring show. Even repeatedly ushering out boy bands like One Direction was not enough to bring back even a spark of the ceremony's wild heyday in the 1990's. This show has gone the way of much of the music industry these days, favoring sponsors and auto-tuning rather than raw talent and unbridled passion. Thanks for all the great past shows, MTV, but I think it might be time for something new and creative to take over. 
By Darianne Dobbie