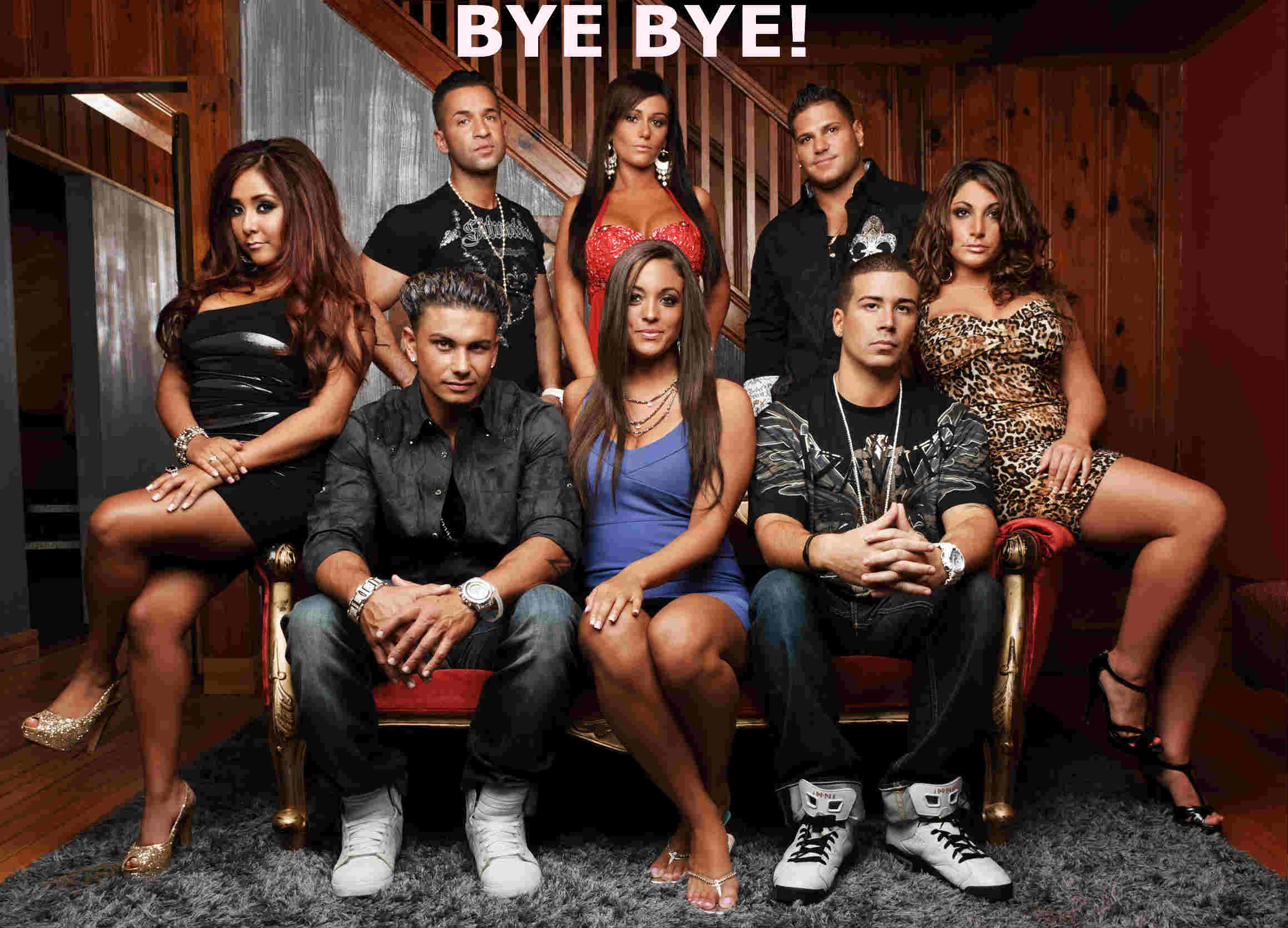 MTV is cancelling their pop culture phenomenon, "Jersey Shore" after six seasons. God knows why (if there is one) the series lasted this long and was MTV's highest rated show ever in the network's history. We all know them now. The infamous Guidos and Guidettes: Snooki (Nicole Polizzi), The Situation (Michael Sorrentino), JWoww (Jennifer Farley), Pauly D (Paul DelVecchio), Sammi Sweetheart (Samantha Giancola), Ronnie Ortiz-Magro and Vinny Guadagnino. Episode after episode, they paraded around drunk off their a$$e$, cat fighting, playing musical beds and tanning to a crisp. While many grew addicted to the train wreck that is their lives, we could not believe why people gave these clowns the time of day… and pay them millions for being so talentless. 
Entertainment Weekly asked MTV's executive VP of Programming, Chris Linn why they decided to end the circus saga, "We've always said we'd do the show for as long as it made sense. We noticed what was going on in their lives, with Nicole (Snooki) having her baby, the relationships, etc. it felt like the right time to bring it to a close and end on a high note."
MTV, you're starting on a high note by ending the show, period.