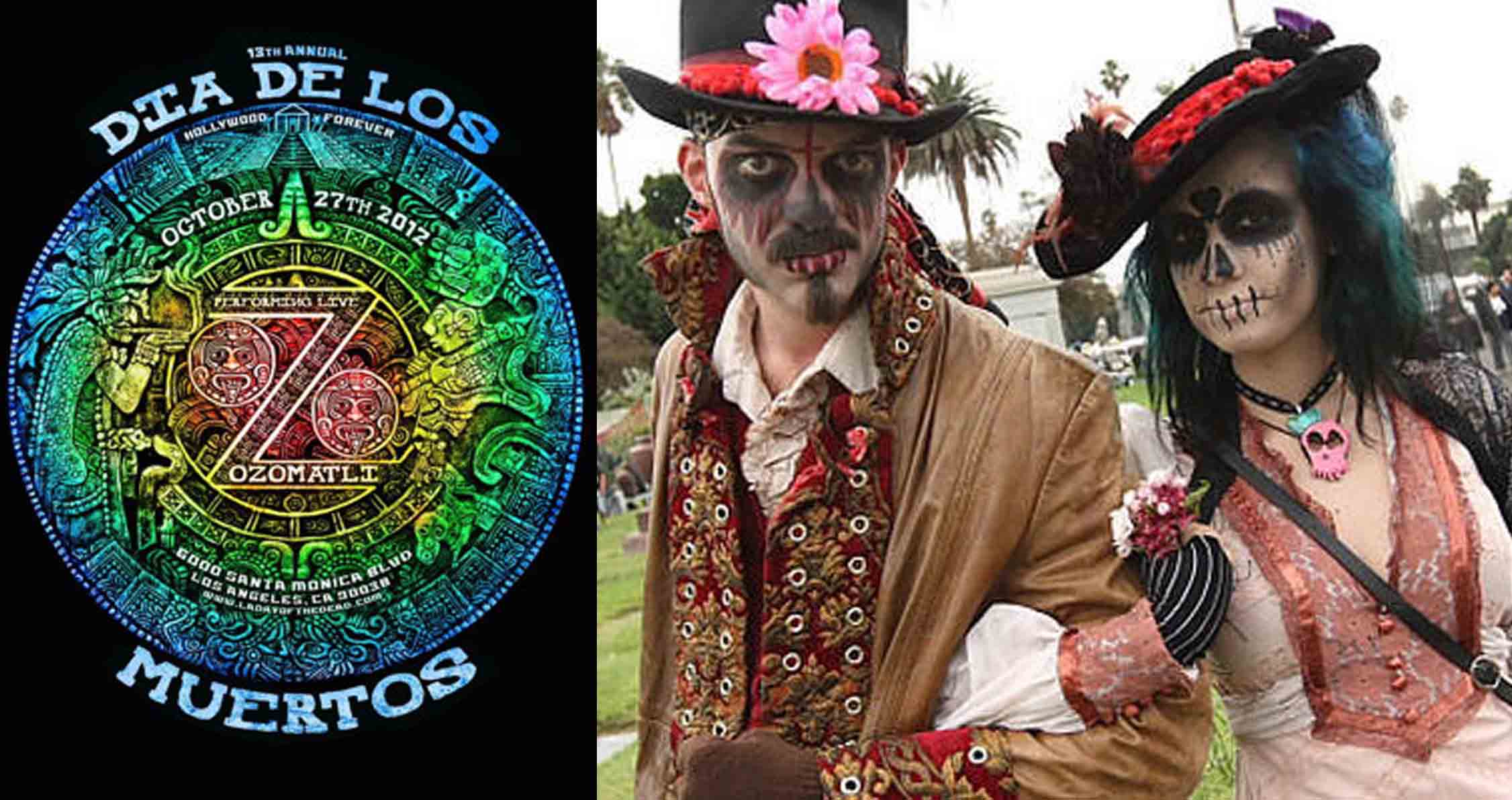 Hollywood Forever has a lot of lively events for being a cemetery. From their Cinespia summer film screenings to the Dia De Los Muertos Festival, there is always something to look forward to. Of course, Dia De Los Muertos (Day of the Dead) is quite appropriate for the location.The 2012 DDLM festival is the largest celebration of it's kind in California, enriching guests with plenty of history. This year's event will reach back to the pre-Aztec roots of Dia De Los Muertos and explore the Mayan Gods, rituals and calendar.
The festival will feature: Musical performances by Ozomatli , La Santa Cecilia, Very Be Careful, Las Cafeteras, and Tribu, 100+ Altars created by members of the community to their ancestors and loved ones, hundreds of Aztec Ritual Dancers in full costume, an Art Exhibition in the Cathedral Mausoleum, a children's arts project area presented by LACMA (The Los Angeles County Museum of Art, a new Dance Plaza featuring historical and modern dance rituals, arts and crafts vendors and food vendors from around Los Angeles.
This is an educational experience not to be missed on Saturday, October 27, 2012 from 12PM – 12AM.
Admission is $10 – children under 5 and seniors over 65 are FREE until 4pm.
Plan your visit to Dia De Los Muertos in advance by visiting the event website at: www.ladayofthedead.com