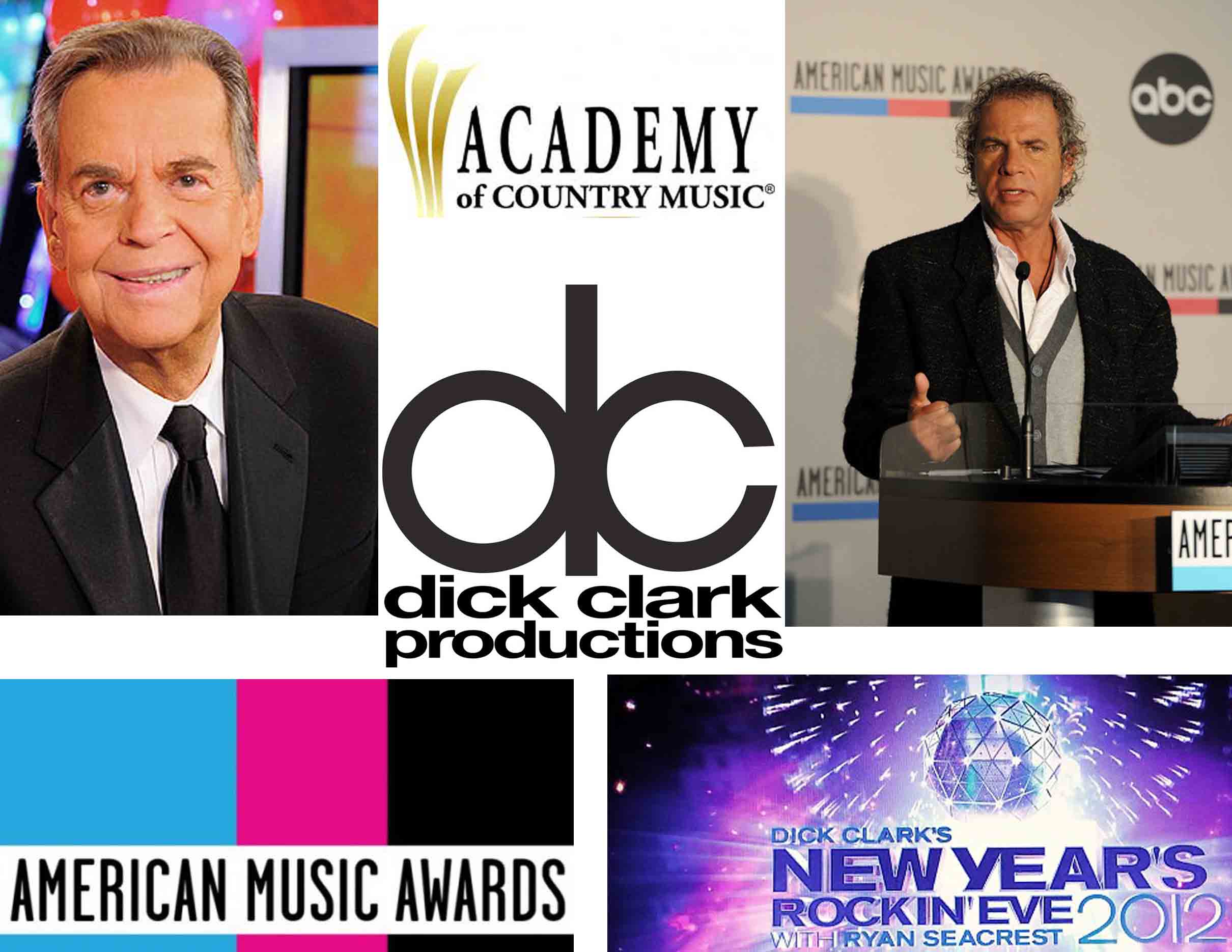 On the eve of the MTV VMAs, we learned that Dick Clark Productions has been sold again. This time to Guggenheim Partners, Mandalay Entertainment and Mosaic Media Investment Partners. Dick Clark Productions is renowned for Golden Globe Awards, the Academy of Country Music Awards, ALMA Awards, New Year's Rockin' Eve, So You Think You Can Dance and the American Music Awards (which is set for Sunday November 20th, 2012). Most likely, the new deal will not affect the production of the AMA's, which has always been brilliantly executed by producer, Larry Klein since 1984.
The investment group, which includes Todd Boehly, Peter Gruber and Allen Shapiro are experienced, long-term investors with a clear understanding of the media and entertainment industry. Guggenheim Partners, Mandalay Entertainment and Mosaic Media Investment Partners plan to continue Dick Clark Production's tradition.
Todd Boehly, President of Guggenheim Partners, said, "We look forward to continuing dcp's production of branded entertainment that has become a part of the American lexicon. We plan to work closely with the Hollywood Foreign Press Association, the Academy of Country Music and all of the network partners and sponsors to ensure dcp's long-term growth and success."

Peter Guber, Chairman and CEO of Mandalay Entertainment, said, "This is an exciting opportunity to use our resources to build upon dcp's delivery of premiere programming and events that address the surging demand for high-quality, branded event entertainment."  
Allen Shapiro, Managing Partner of Mosaic Media Investment Partners, said, "In this evolving world of content and distribution, dcp's 'tent-pole programming' of well-known television events is increasingly sought after.  We are committed to providing dcp with the resources to continue growing its business in a way that creates value for sponsors, networks and audiences, and we look forward to energizing fans in new and innovative ways."
The transaction is subject to the satisfaction of customary closing conditions and regulatory approvals. It is anticipated that the transaction will be completed expeditiously, which is pretty much a done deal.