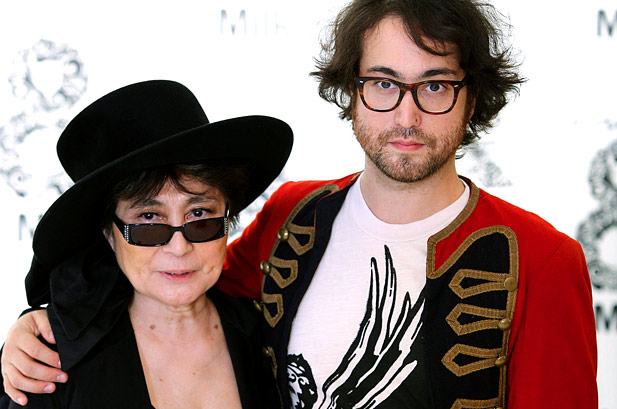 The mother-son duo have plans to launch a coalition of artists, musicians and filmmakers against hydraulic fracturing in New York state. Their collaboration is called Artists Against Fracking and is made up of 146 members, including The Black Keys, Lady Gaga, Paul McCartney and Darren Aronofsky, to name a few.
According to the Associated Press, the formation of the coalition to be announced Wednesday comes as Gov. Andrew Cuomo decides whether to allow shale gas drilling using high-volume hydraulic fracturing called hydrofracking. Cuomo is expected to allow drilling to begin on a limited basis near the Pennsylvania border.
The "Fracking" process has been known to be harmful and pose a threat, which can cause environmental contamination. Yoko, Sean and their celebrity team say they want to spread awareness of the issue through "peaceful democratic action." For those who have never heard of "Fracking," here is a definition from AAF's website:
Hydraulic fracturing, AKA "Fracking", is a new method of extracting gas and oil from rocks at a depth of 2,000 to 10,000 feet down into the shale (soft, sedimentary rock formed from consolidated mud or clay) where one finds natural gas. First, deep wells are drilled straight down through the aquifer (the mixture of soil and water from which life-sustaining water is extracted). This drilling then curves horizontally below the earth's surface and into its shale rock formations. Next, millions of gallons of water laced with chemicals are injected at enormous pressure into these rock formations, breaking apart the rock and freeing trapped methane along with other dangerous materials.
To learn more about "AAF" and Fracking, go to http://www.artistsagainstfracking.com