At 18 years-old, Cierra Ramirez has already been pregnant, put her child up for adoption, dyed her hair multiple colors and ran away from home… on screen that is.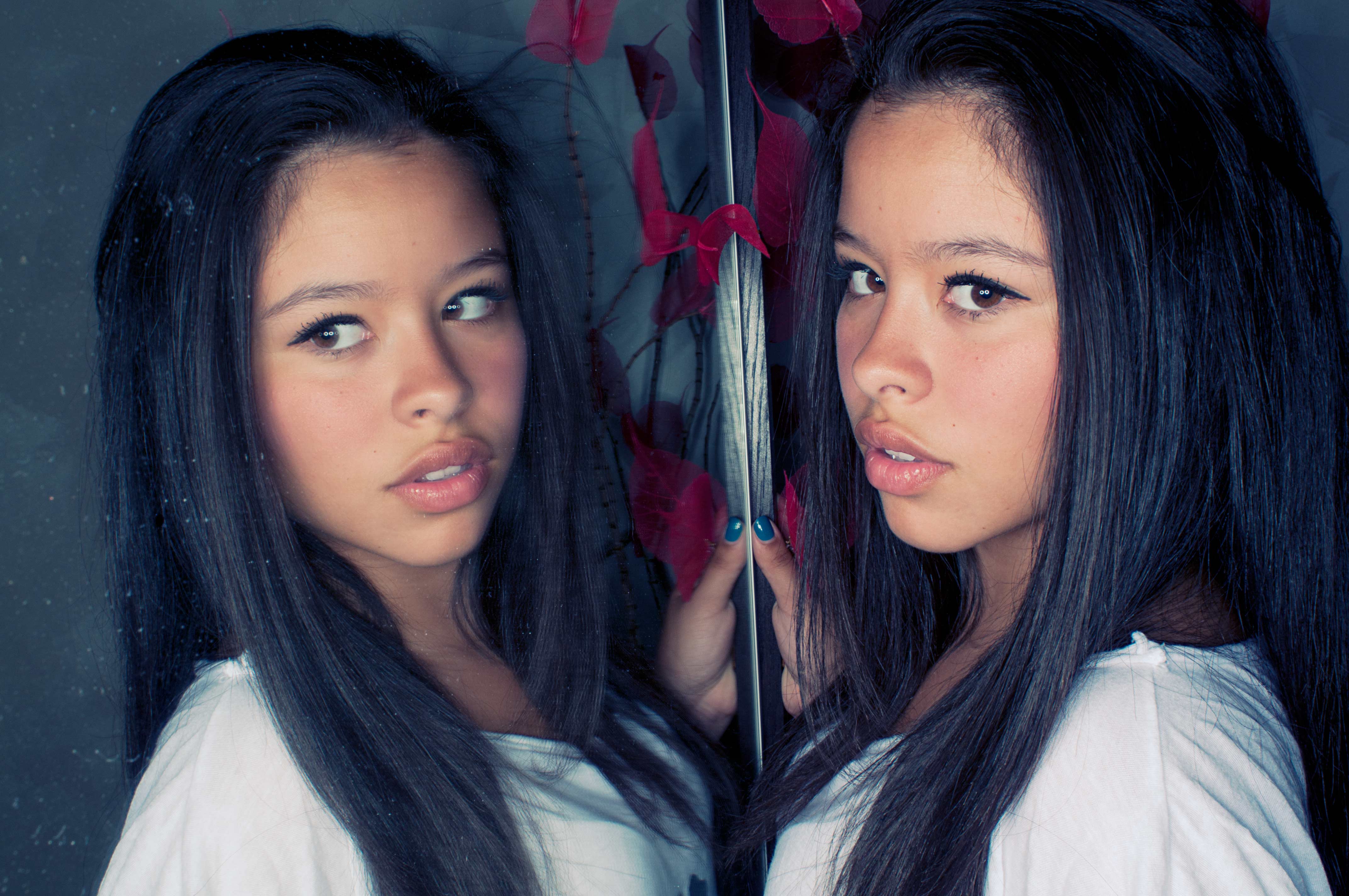 It seems the young actress has a knack for portraying troubled adolescents, both in film and television. You may know Cierra from her latest starring role on the series, "The Secret Life of The American Teenager." This year marked her feature film debut in the drama, "Girl In Progress" in which she co-stars with Eva Mendes, playing a teen who plots a shortcut to adulthood. Cierra's performance has earned her Best Supporting Actress in Film at The Imagen Awards, which honors Latinos in the entertainment industry. On September 21st, she is nominated once again for BSA at the ALMA Awards (American Latino Media Arts). Although it was not her first passion, she is certainly on the road to acting success and a part of the new generation of actresses. When she was 10 years-old, she picked up a mic before ever opening a script. After hearing her sing, Cierra's parents packed up and traveled from Texas to New York, where she appeared on the NBC series, "Showtime at the Apollo." At such a young age, she impressed audiences with her powerful and soulful vocals. From there, she made connections and began to open for the likes of Earth Wind and Fire and Chicago. While acting has taken a front row seat, she continues to sing. This fall, she will release and self-promote her first album. I met with Cierra less than a month before the ALMA Awards. Her enthusiasm was so exuberant; you would've thought the show was the next day…
Being a young Hispanic American actress on the rise, what does it mean to you to be nominated for an ALMA award?
I think it's amazing and I'm so honored to be even thought of for this nomination. I'm going up against so many great actors, and I'm really excited. I'm crossing my fingers. I love my background and I love anything where I can represent it. I also love the movie overall, and the fact that it's not so much a Hispanic movie. It's made by Latinas and it's made for Latins, but it's mainly made for the world, because it deals with something very universal: coming of age.
Are you in touch with your roots?
I am. I'm really close with both of my grandparents and they speak Spanish and my mom and dad are both fluent. I also love going to eat Mexican food and doing things like that. I'm Mexolombian (Mexican, Colombian)!
Your role in GIRL IN PROGRESS required you to deliver a versatile performance about a rebelling adolescent. Could you relate to your character as a young woman growing up?
I did, in the sense that I, too, am growing up. I'm in no rush, but I'm still trying to find myself. It was kind of hard bringing that to the film and going back to being a thirteen year old girl. It was my first feature, so I had to really get into the role. That was a fun process, and I had a wonderful time learning.
For the most part, every scene was with you and Eva Mendes. How was it working with Eva and creating your complicated mother/daughter relationship?
It was amazing. It was a weird audition process and I got to mix and match with her. I went in just for a chemistry reading to see how we both flowed with the scenes and right off the bat, we bonded. Our relationship started off as a sisterly type thing, but it worked out perfectly for the movie, because they were pretty much like sisters—more so than mother and daughter. And as the movie went on, she became like my mom. My mom wasn't there in Canada filming with me, so she was kind of my mom away from mom, and it was nice to have that.
Have you ever had a rebellious moment in your life?
Oh no, definitely not.
Never dyed your hair a crazy color?
No, I wish! I've always wanted to dye my hair. I'm kind of scared of both of my parents. I think the most rebellious thing I've ever done is talking back. I'm guilty of that.
Well, that's normal. Keeping with the 'coming of age' theme, you also co-star on The Secret Life of the American Teenager. Tell me about your character.
I play Kathy; I'm an incoming freshman to Grant High School, and I'm actually six months pregnant.
With your character being pregnant, having the baby, and giving it up for adoption, what kind of message do you think that sends to youth who watch the show?
I think the show really just deals with issues that are very common in society. Growing up in public school, I've seen it so often in the hallways. I love that the characters on the show have such a great relationship with their parents. They're able to talk to them about everything that's going on in their lives, and I think it's great to have that. The show deals with real issues in a responsible way.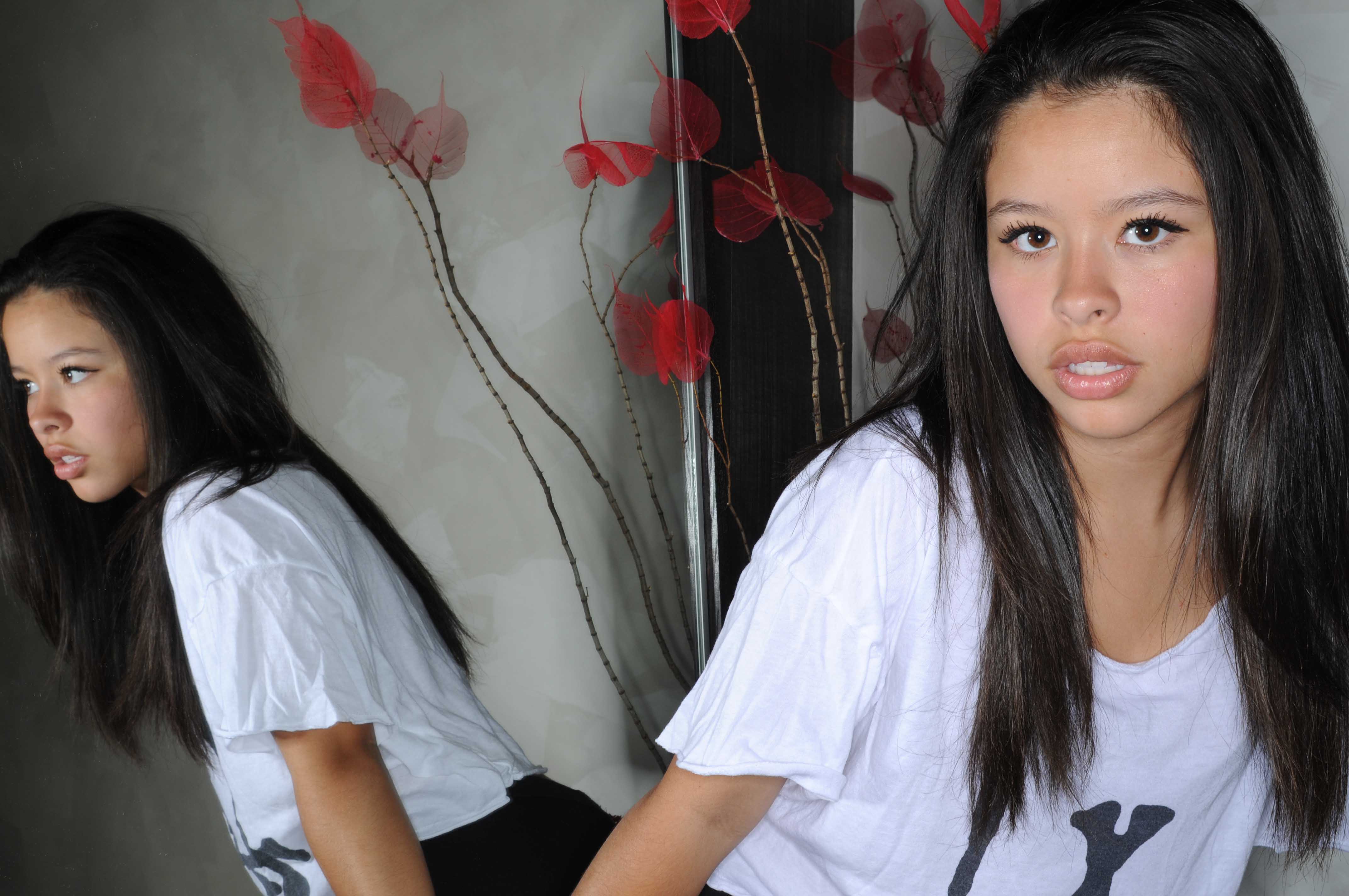 What are your thoughts on shows like Teen Mom and 16 & Pregnant?
As I mentioned, I grew up with that, and I watched them. I think it's good to spread awareness. As an actor, I love taking on roles that have anything with a message. I'm a fan of the show, but I'm definitely not going to go anywhere in that direction. For me, personally, I think it has helped in not wanting to go down that road in any way.
Can you give me a look into the future for 'The Secret Life of the American Teenager'? The finale's happening, so do you know about the next season?
I don't actually. They're very hush, hush about their scripts, so it's really exciting to get the actual script in your hands. All the cast mates are like, "Have you read it yet?!" because no one knows; it's so secretive. I was actually a fan of the show before. I only read my scenes so the rest of it is a surprise!
You started out singing at a very young age, and even performed at the Apollo when you were 10. How did you find the passion for performing, acting, and singing at such a young age?
Well, I had always loved to perform. For as long as I can remember, I was always putting on shows with my sister to Britney Spears or Shania Twain, and just having fun with that. I had never really taken on performing strongly, until my dad came up to me and my mom, and said, "I think she can sing. I really think she can do this." So I got into vocal lessons, and I started doing lots of competitions. Right away, it was like my second home. I was so comfortable up on stage, and I just knew I wanted to do that.
What was it like performing at the Apollo?
It was crazy, because around that time, we had Hurricane Rita, and we had just gotten done with Hurricane Katrina in Louisiana, so we were scared. We got on the plane, and when we got there, I wasn't even really thinking about it. Normally I would be really nervous, but I was just thinking of what I was going to come home to, so I was really glad. When I got up on stage, however, I was worried that they were going to boo me. A lot of things were going through my head, but it was a great experience and it was a lot of fun.
Since you started singing first, how did you get into acting?
I did a competition that was here in L.A., and it had other categories, such as acting, so I thought, "I'm going to be there—might as well try it," and that's how I got my agent. I've been with him ever since.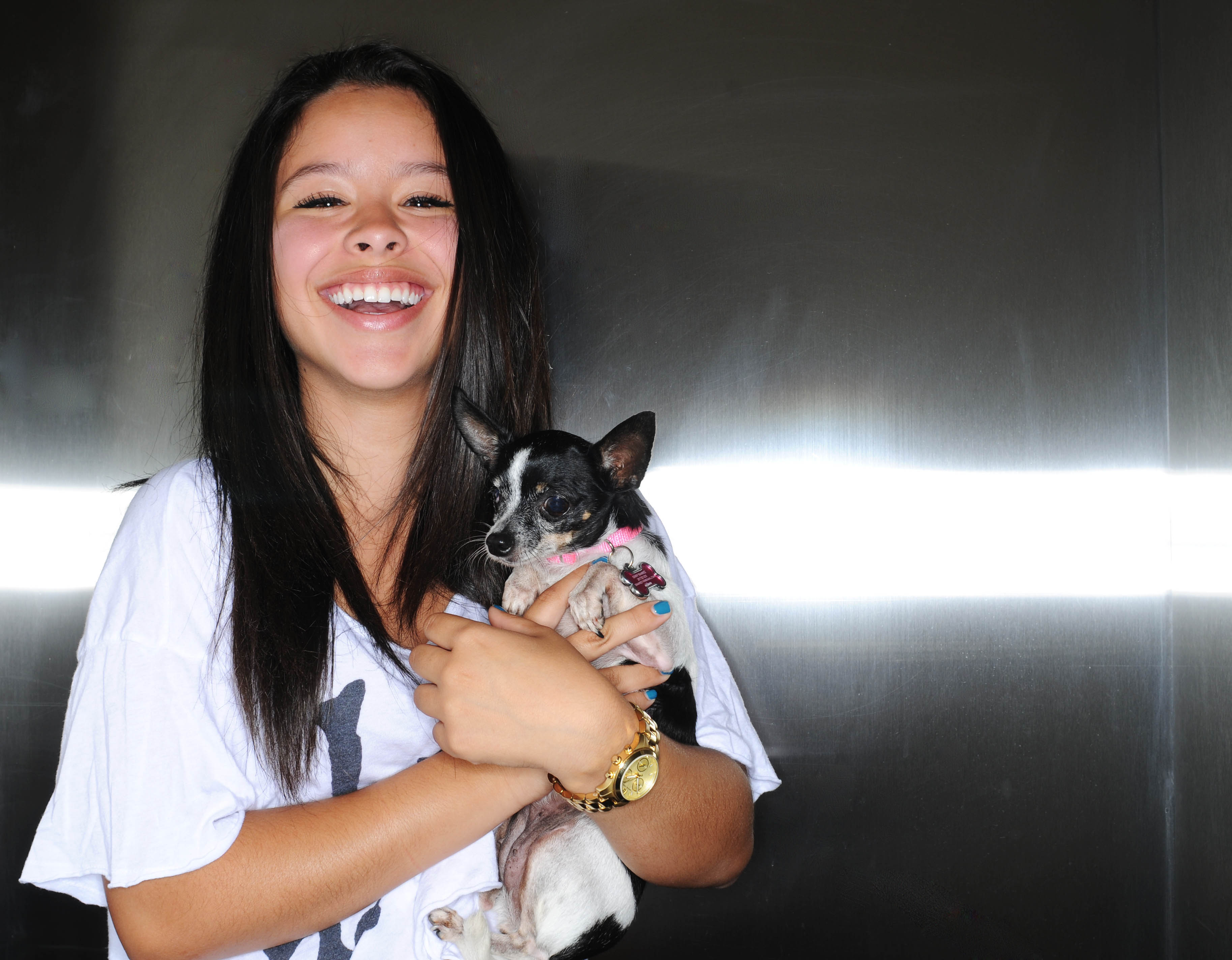 You've opened for bands such as Earth Wind and Fire, and Chicago, etc. How did that happen?
Through people we had met. At the time, I had a manager who kind of helped with that. I got the opportunity to perform and go to Las Vegas. I could not leave my hotel, but it was really fun.
Did you know their music at all?
Oh yeah, I grew up on so many classics. I listen to Etta James; I love Patsy Cline, George Michael, Queen–I could go on.
What are your hopes for your singing and acting career?
Like I said, I love anything with a message, so I'm hoping to get any roles that come my way that deal with really good messages. I love doing anything that people can talk about and can really change them after watching the film, so that's what I want for anything—TV, movies, etc.
Who would you like to work with?
This is kind of cliché, but Angelina Jolie, because as a person and an actress, she's just amazing. I love everything that she's ever done in her entire career. As for singing, I love performing, so I really want to start performing again. I'm in the process of finding my sound, and that's really fun, too. Like I said, I grew up on classics and I love everything that I hear on the radio, so I'm trying to find a nice blend of the two. I'm looking forward to finding that sound.
Are you working on an album?
I am, and it should be out sometime this fall.
How are you going to promote that? Is that going to be through iTunes?
I think so and kind of through YouTube as well, so I can build up some hype.
How do you balance work and school?
I'm actually currently home-schooled. It was a huge transition for me, because I had grown up in public school my whole life and this is recent. It's actually been a really good experience so far, because it's not really home schooling. I wouldn't call it that, because I'm still interacting with a teacher and going to him once a week. I do tests and he gives me work. I graduate this September, so I'm very excited.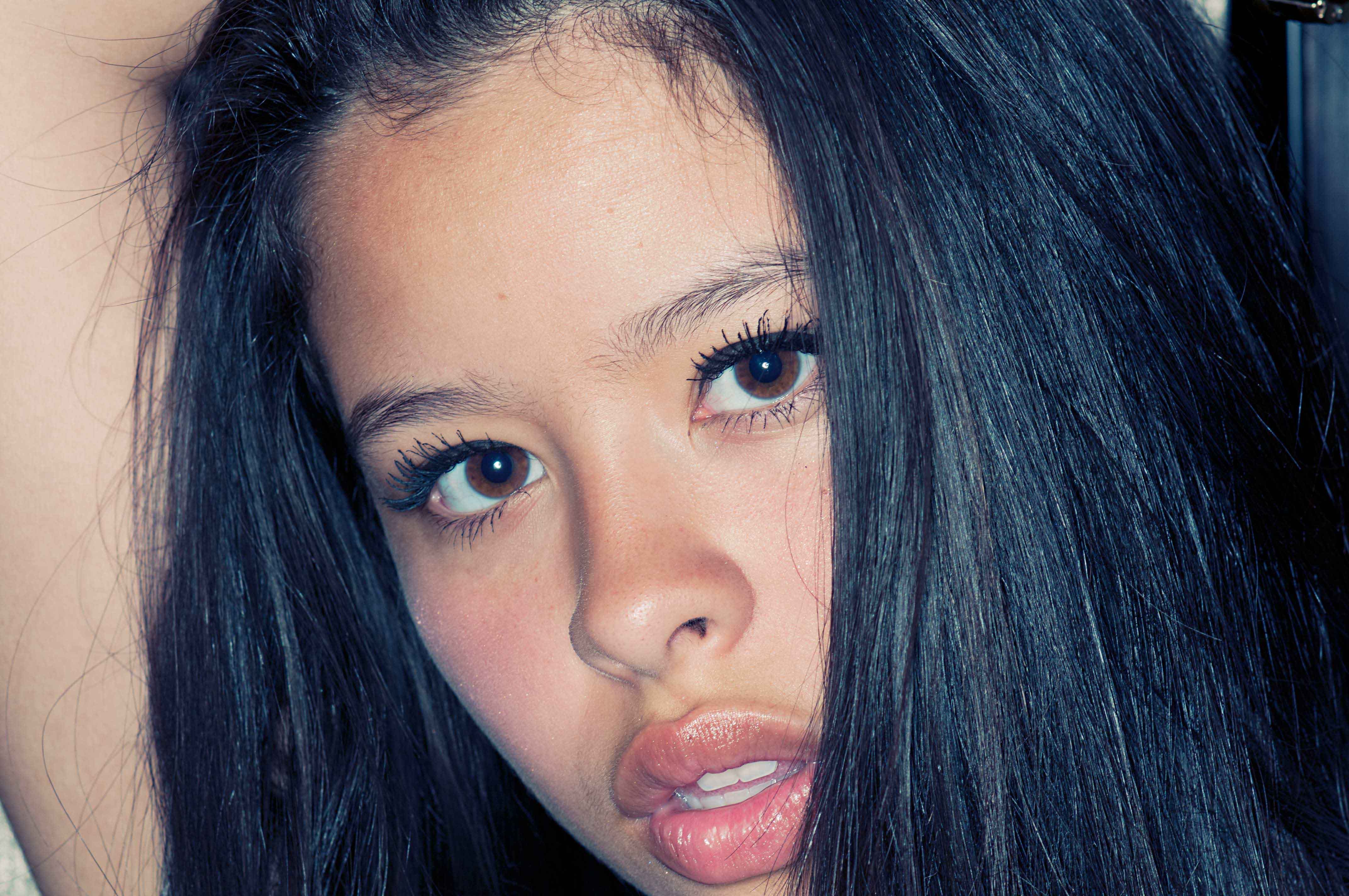 I hear you split your time between Texas, L.A., and New York.
I try to, yes. New York, mainly for music, and Texas is my home. I try to see my family and friends whenever I can, and I actually just got back from there, which was really fun.
What do you do in your spare time?
I love to shop. I'm such a girl. I love the flea markets on Melrose. I've heard about the Rose Bowl one, but I've never been there; I'm planning on going. I just love to shop, I love to hang out with friends and family, and I love singing. I'm singing constantly; every day.
On September 21st, we will be watching Cierra present and hopefully accept an award at the ALMAs. Tune in on NBC at 8/7C.
Twitter: @cierraramirez