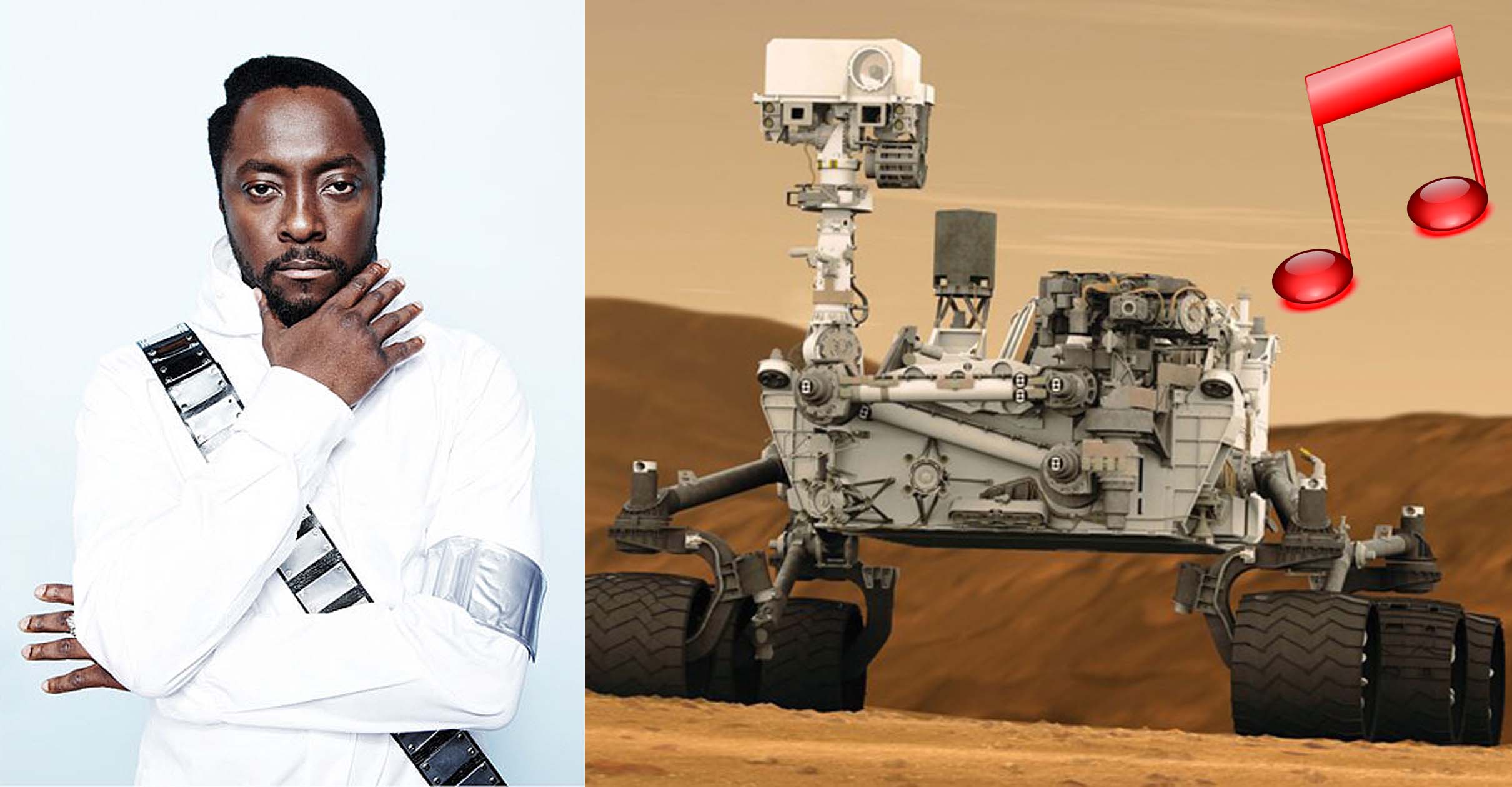 Yesterday, an education program hosted by NASA Jet Propulsion Laboratory (JPL), recording artist will.i.am, 53 high school students from the i.am College Track Center in Boyle Heights/East Los Angeles and Curiosity mission members paid tribute to the legacy of Astronaut Neil Armstrong. During the event, the group celebrated the successful delivery of the world's first song from Mars, back to Earth.  
"Reach For The Stars (Mars Edition)", is an original composition by musician and philanthropist will.i.am, which made the 708 million mile roundtrip to Mars and back to earth. NASA scientists and engineers explained the technical process of how the song travels from Mars and back. The song was designed to inspire young people everywhere to reach for their dreams and to embrace STEAM education and careers in the field. It included two youth choirs who joined will.i.am in the studio, and includes additional vocals by recording artist Lil Jon.
will.i.am's i.am.angel Foundation and Discovery Education, the leading provider of digital resources to K-12 classrooms proven to impact student achievement, announced a groundbreaking youth engagement initiative to bring STEAM (science, technology, engineering, art and math) education to life for millions of students nationwide. The program, i.am.STEAM, which features NASA assets such as the Mars Curiosity Rover, is designed to inspire and cultivate the next generation of problem-solvers and innovators. The program will be made possible by the financial contributions of the i.am angel Foundation and its partners, and will be executed by Discovery Education. 
The event will be replayed on NASA Television. For schedule information, visit: http://www.nasa.gov/ntv .
For information about NASA's education programs, visit: http://www.nasa.gov/education .