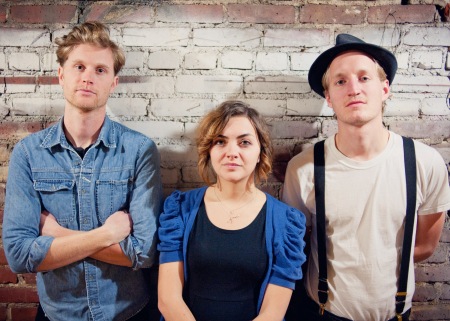 The Lumineers, a Denver-based band with a faithful following, is breaking into the mainstream. Their single "Hey Ho" has been creeping onto the airwaves, and into peoples' hearts with its acoustic sound and earnest lyrics. The song is currently #4 on Billboard's Alternative chart and #48 in the Hot 100, participating in the new revival of great songwriting and unpretentious melodies. As a testament to The Lumineers' popular fusion of musical styles, their self-titled album (which has sold over 150,000 cumulative copies) made it to #2 on both Billboard's Alternative Albums, and its Rock Albums charts, and peaked at #1 on both the Folk and the Independent charts. This diverse record is infused with sincerity, emotion, and just a bit of sadness. This is not surprising considering that the band itself was born out of an artistic expression of pain and healing.
In 2002, when lead singer and front man, Wesley Schultz lost his long-time best friend, Josh Friates to a drug overdose, Schultz turned to Friates' younger brother Jeremiah for solace and comfort. As a way to cope with their grief, Schultz and Fraites began to write and play music together. Originally from New Jersey, the two decided to move to New York City to try to break into the music scene. However, they soon felt that the ruthlessly aggressive attitude of New York didn't fit with their easy-going dispositions. So, the pair packed up and moved west.
Once settled in Colorado, they placed an ad on Craigslist for a cellist. The first person to answer was Neyla Pekarek, and the duo became a trio. Finally feeling complete, the band released their self-recorded first EP in 2011. This album is filled with soft but powerful songs, each steeped in a rustic, yet modern combination of twang and pop. This record successfully merges poetically truthful lyrics with a folksy Americana sound that plays like they recorded it outside in a rural meadow surrounded by fireflies.
The unaffected charm of The Lumineers' music certainly takes us back to our traditional roots, but they're also taking us into the future.
By Darianne Dobbie