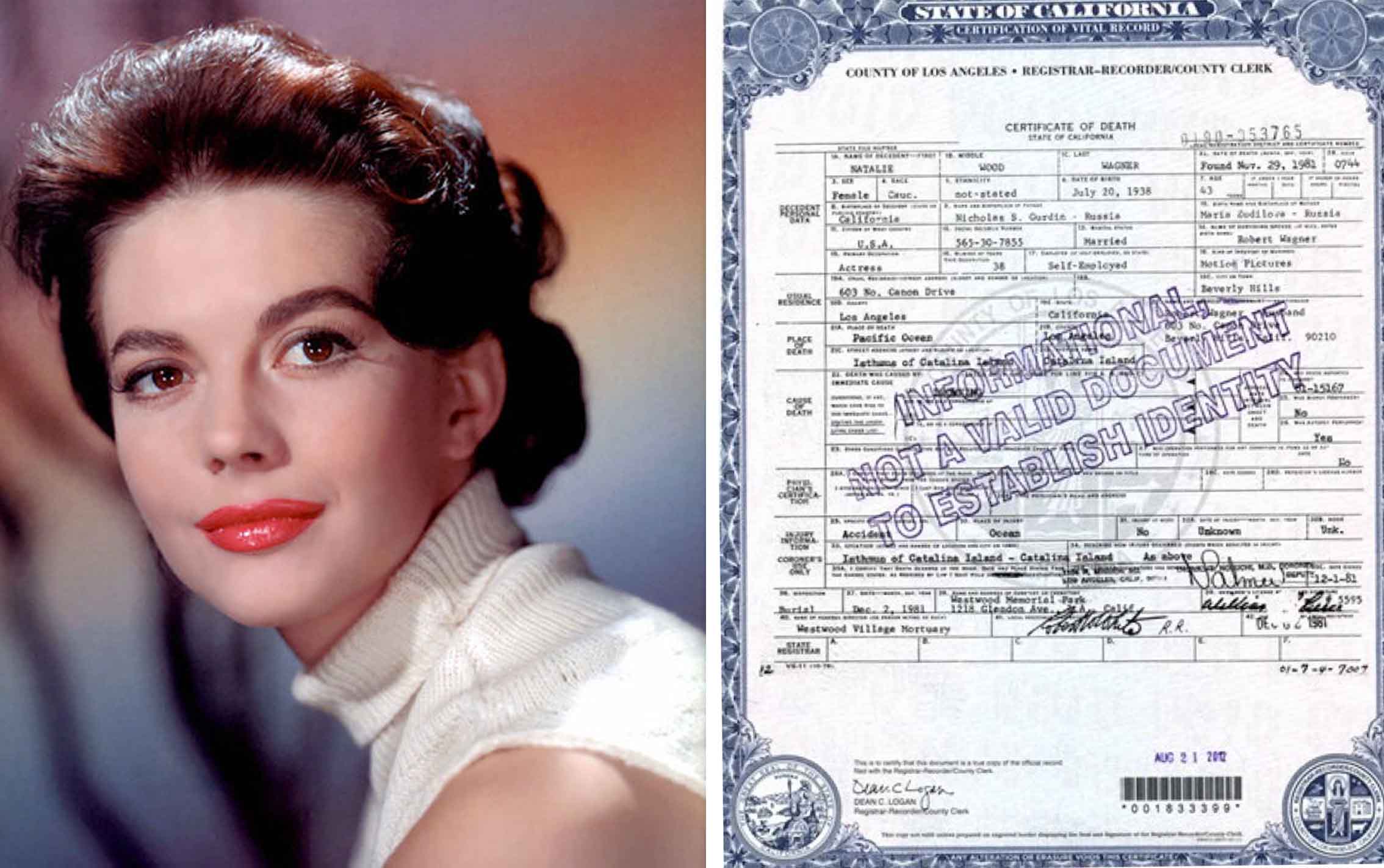 Last November, investigators reopened the case of Natalie Wood's mysterious death. In 1981, Wood died by 'drowning' while on a weekend trip to Catalina Island with her husband, Robert Wagner, actor Christopher Walken and the boat's captain, Dennis Davern. The authorities curiosity was sparked once again after Davern, told "48 Hours Mystery" and the "Today" show that he heard Wagner and Wood arguing the night of her disappearance and believed Wagner was to blame for her death.
While no other leads or progress in the case has been announced, Wood's death certificate has been amended. The document has shifted from calling Wood's death an accidental drowning to "drowning and other undetermined factors," according to a copy of the certificate obtained Tuesday by The Associated Press.
It also now states that the circumstances of how Wood ended up in the waters off Catalina Island in November 1981 are "not clearly established."
The changes to the death certificate were approved by Los Angeles County Chief Medical Examiner Dr. Lakshmanan Sathyavagiswaran in late June and formally recorded on August 1st, 2012.