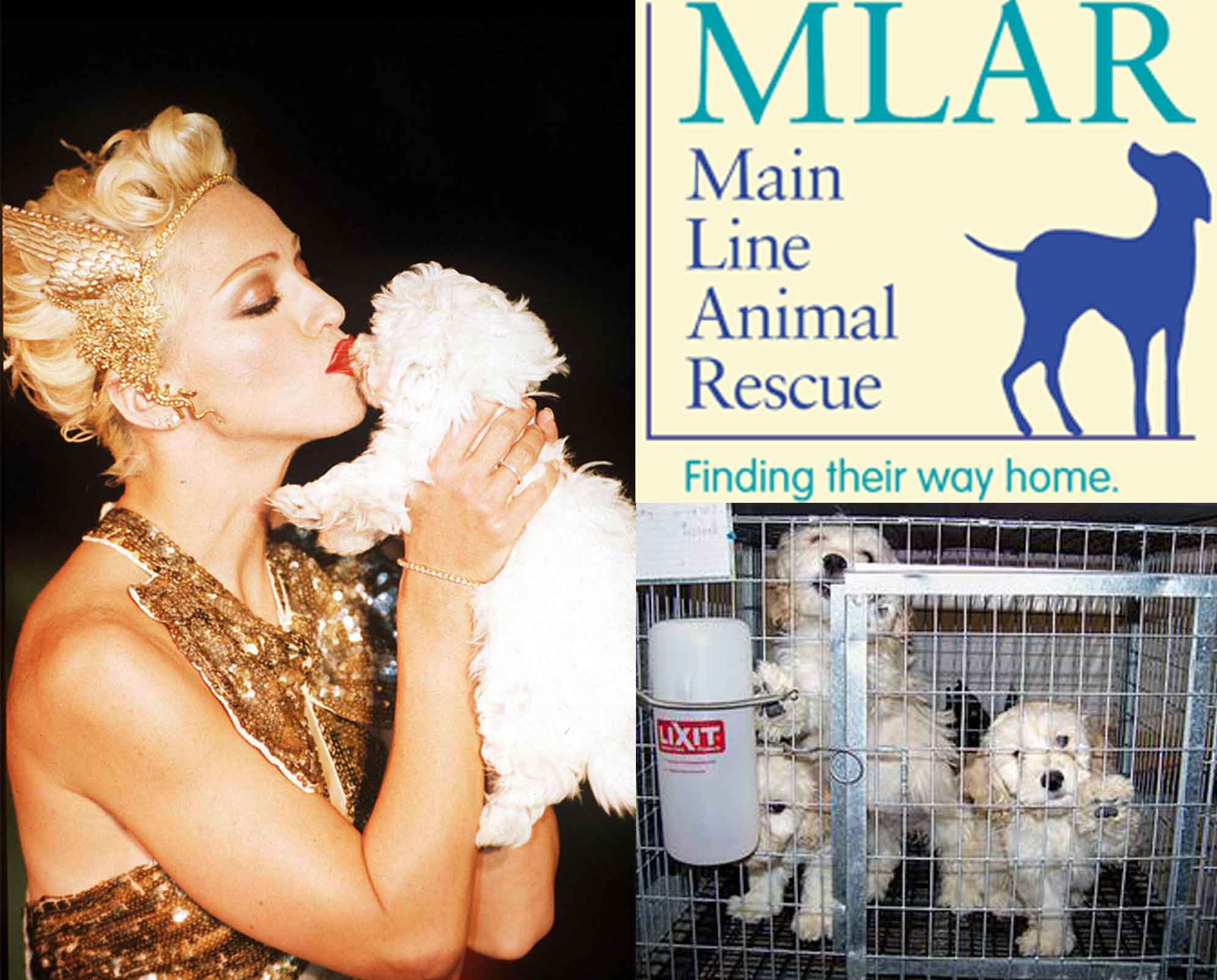 Although Madonna is not known for supporting animal rights and has even received flak on occassion from her friend, Stella McCartney for wearing fur; she has major supporters within the Main Line Animal Rescue community. MLAR's Advisory Board Member, Susan Rosen purchased four tickets to Madonna's 2012 World Tour, which, in turn, she donated to raise funds for the animal charity.
Just to show you how "in demand" and everlasting Madonna's popularity is; the tickets were auctioned for $100,000. It was Nick Adams and Dee Silvers (longtime supporter's of MLAR) who won the bid. To the best of our knowledge, the money is believed to be the highest price paid for concert tickets in history.
For people who are interested in helping the foundation, here are a few facts:
Hundreds of thousands of breeding dogs continue to live in deplorable conditions in puppy mills throughout the United States and Canada. Often confined to tiny, stacked cages for the entirety of their lives, puppy mill dogs are bred every heat cycle until they die or are destroyed. Puppies bred in U.S. puppy mills are often sold in pet stores or over the Internet while their mothers remain behind living lives of abject misery.