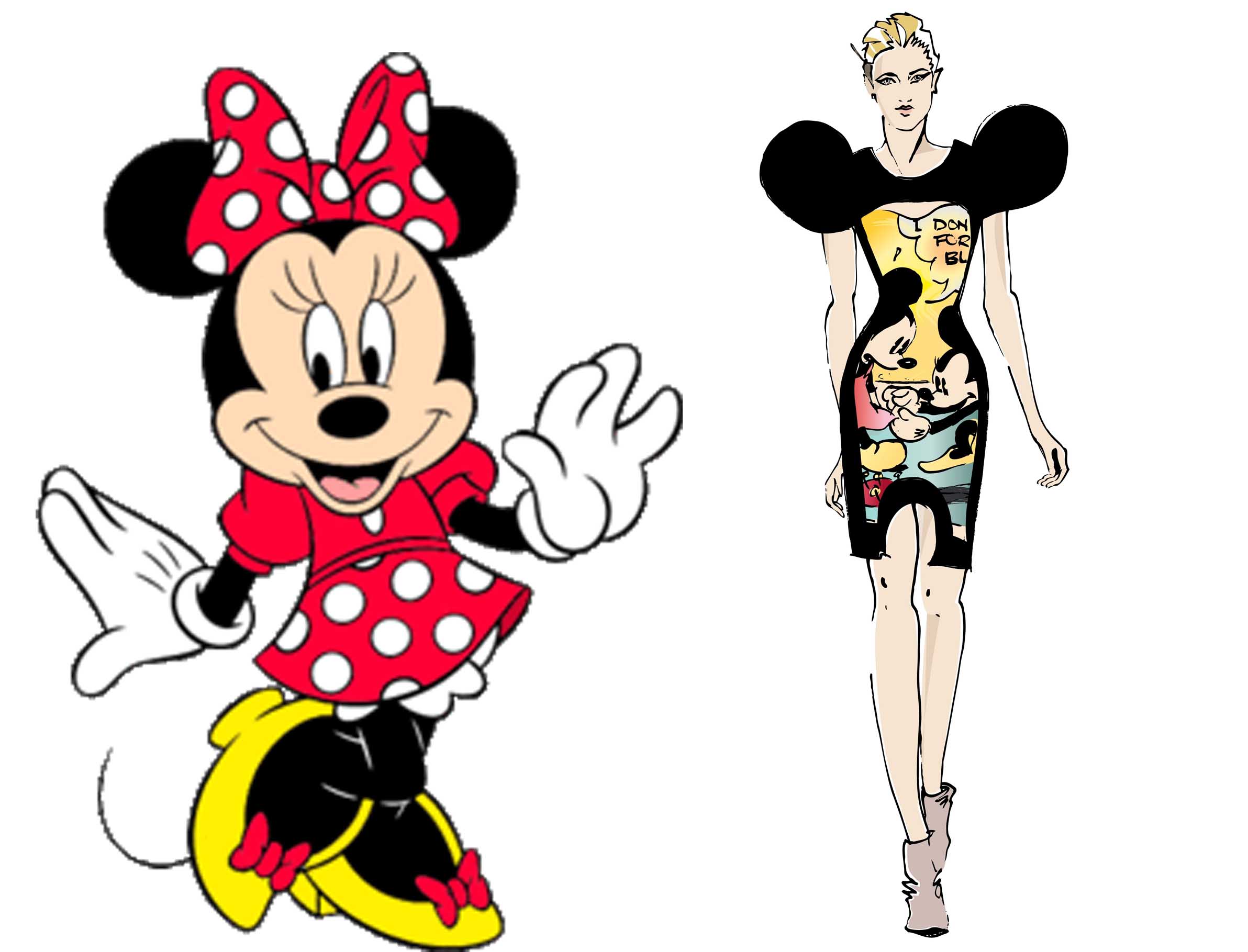 Preview illustration of Richard Nicoll's Inspired by Minnie Mouse design
This September, Disney will celebrate Minnie Mouse as one of its most beloved and enduring cultural icons. Inspired by her unique and distinctive style, a number of international designers will create 'Minnie Mouse Must Haves' one-off garments and accessories, to be unveiled at London Fashion Week and auctioned together with eBay, to support the BFC/Bazaar Fashion Arts Foundation.
Many young girls' first experience of fashion, Minnie Mouse has been an inspirational character since her first appearance as Mickey Mouse's sweetheart in 1928. Celebrating Minnie Mouse's timeless appeal, renowned designers including Giles, Michael van der Ham, Richard Nicoll, Piers Atkinson, Bunney, Husam el Odeh in collaboration with Luke Hersheson, Katie Hillier, Lulu Guinness, Tatty Devine and Terry de Havilland will creatively interpret her signature bows and trademark polka dots. 
Following the 'Inspired by Minnie Mouse' showcase, each of the 'Minnie Mouse Must Haves' will be available at an exclusive auction on the eBay for Charity programme, offering fashion-followers and Disney fans around the world the opportunity to own a unique one-off Minnie Mouse-inspired creation. Proceeds from the auction will be donated by Disney to support the BFC/Bazaar Fashion Arts Foundation, a British Fashion Council initiative to nurture relationships between the creative industries and maintain a reputation for fashion innovation.
See you on the runway, Minnie!