It has been said that, "good-looking people get things handed to them on platters." If that is the case, then Spencer Boldman's platter should soon be filled with opportunities galore. When I met the 19 year-old actor, I found him to be even more striking in person than in his photos.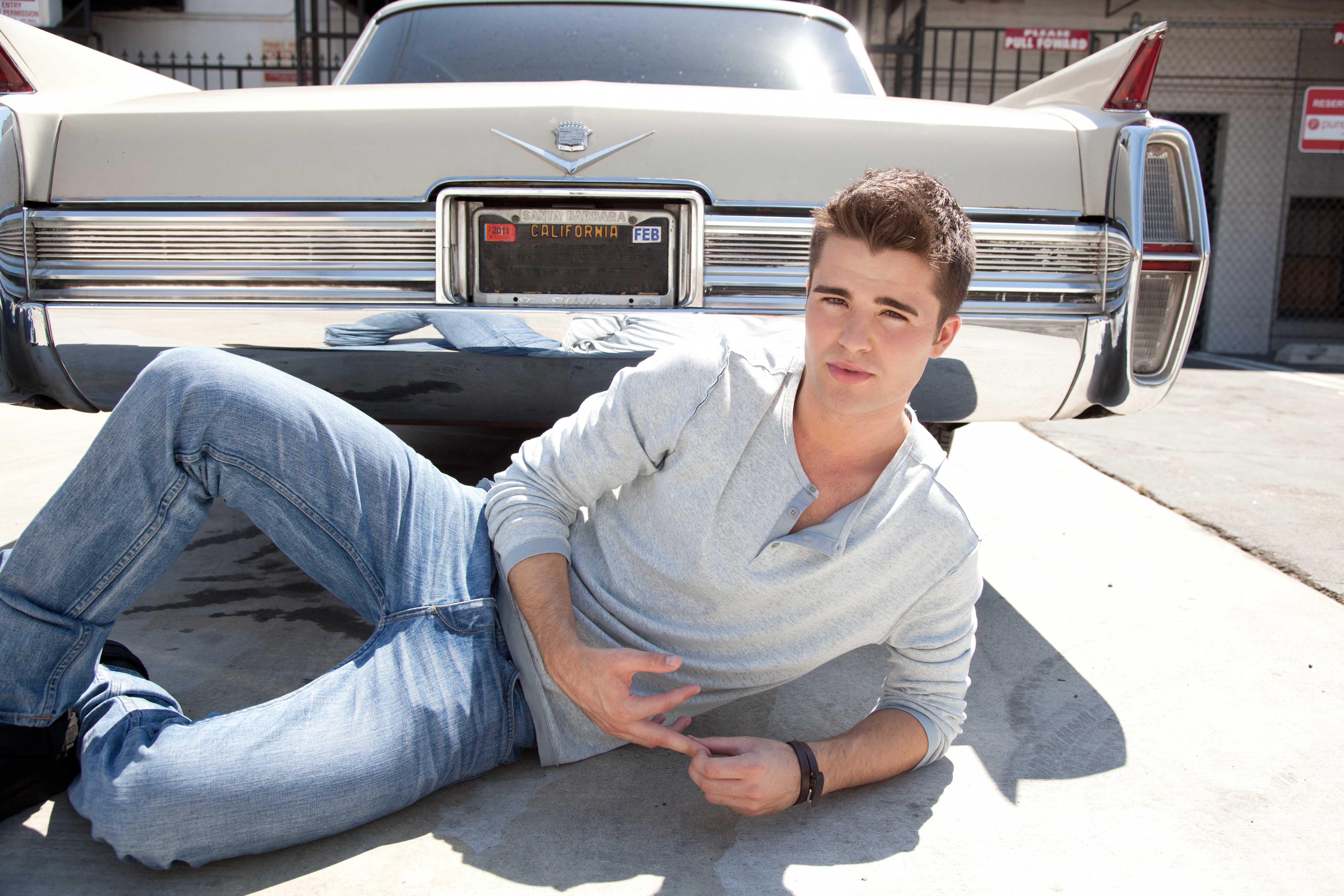 He has a classic look, which reminded me of a young Cary Grant or even Elvis Presley. Spencer is equally gifted with intellect and talent; making him a force to be reckoned with. Originally from Texas, he moved to Los Angeles after signing a contract with Disney. He appeared in the TV movies, JAKE AND JANET SAVE THE PLANET, BILLION DOLLAR FRESHMEN and shows such as, iCARLY and I'M IN THE BAND. Simultaneously, he landed a starring role in the Disney XD series LAB RATS and a part in Jonah Hill's latest comedy with Channing Tatum, 21 JUMPSTREET. In LAB RATS, Spencer stars as a super-human teenager who is learning how to manage his powers. On the big screen, we will see him alongside SNL comedian Chris Parnell playing a High School jock who understudies for Jonah Hill in the school play. Spencer had plenty of stories to tell me about joking and improvising with the comedic heavyweights of Hollywood. Though he has mainly acted in comedies, he hopes to branch off into drama one of these days; as most actors do. Before his silver screen debut, I met with the dashing actor to talk about his career, his thrill for jumping off waterfalls and his love for old movies…
PP: You have a very classic look. I read that you admire actors of the 50's and 60's, such as James Dean.
SB: I love James Dean. Especially, 'Rebel Without A Cause.' I was always so interested in movies even from a really young age, so I would always watch the classic movies from the 50's and 60's when I was 10 or 11 or so. I think that I always wanted to be in movies because it gave me an escape in a sense, and I liked the way that I felt after a good movie, and I wanted to give that back to other people. So I just kind of fell into it, I guess.
PP: You're making your film debut in 21 JUMPSTREET with Jonah Hill and Channing Tatum. How did you get involved?
SB: It's so funny because I have an agent in Louisiana, but I put 21 JUMP STREET on tape here, and we didn't hear for about two or three months afterwards, and I think they started filming a month later. I just loved the part and it would've worked well with my schedule because I was so busy with the Disney stuff that it was a nice little part that I could do in between shooting the show and other things. So I went on tape for it, and I forgot about it. I ended up going back to Dallas, where I'm from, and about a couple of weeks later, I got a phone call and they said that I booked French Samuels. I was so excited. They said that Jonah Hill, one of the producers along with Channing Tatum, cast me off the tape, so it was neat to know that.
PP: Because it's a comedy that involves a lot of improv, I'm sure your audition had to be funny.
SB: I guess he saw, hopefully, from the tape that it was good enough, because my scenes were with him and with Chris Parnell, who was on Saturday Night Live for ten years. I got to do improv with them in the movie, and that was phenomenal.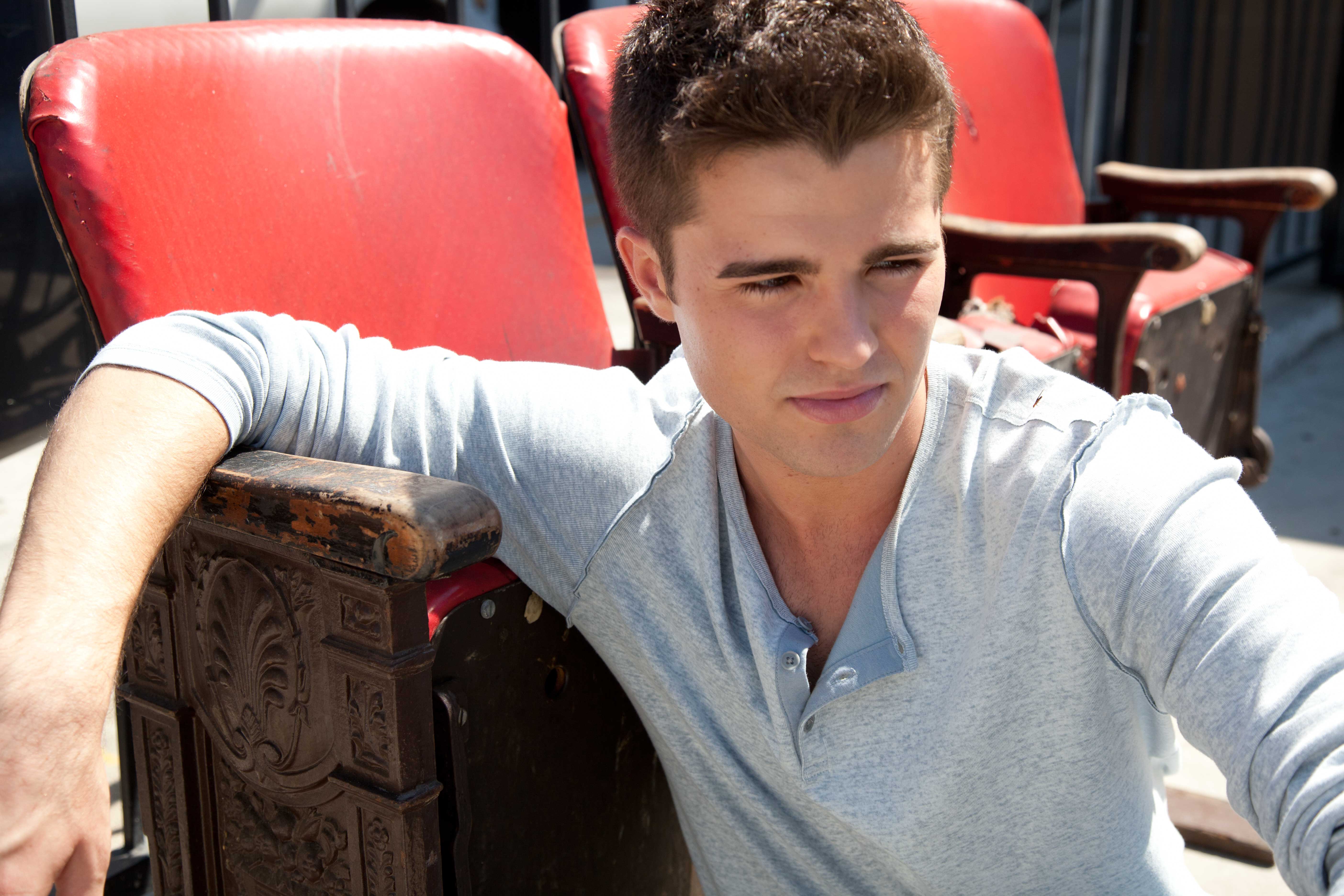 PP: That must have been fun.
SB: Yeah, I think the majority of the movie is improv, because they're all so amazing. What was cool was a lot of great people were in it. Ellie Kemper from THE OFFICE and BRIDESMAIDS had a little part and Johnny Depp has a little cameo in it. What's so cool, especially from a comedy standpoint, was that amazing people were in this and I was able to do scenes with them.
PP: I'm sure you have some hilarious stories from shooting.
SB: Yeah, I have a ton. I'm kind of Jonah Hill's rival in the movie, and there's a big Peter Pan scene where he actually ends up being cast as Peter Pan by Chris Parnell's character, beating me out for the role. So I'm Jonah's understudy, and there's this part where I'm in this harness on stage and Jonah Hill's character comes in and he kind of throws me off the stage and he clips himself into these harnesses. The guy is hysterical. It was hard for me to keep a straight face. That's what's tricky with improv; you never know what's going to come out of your mouth, and these are seasoned comedic actors. I like to say I could hold my own with them. It was a great part. They cut it a certain way so you don't see me. I wasn't bursting out laughing, but it was very hard for me not to, especially when watching the scenes again. They're hysterical.
PP: The movie was originally a TV show.
SB: Yeah, it was. I never watched it, I think I was a little young, but it was originally a drama, right?
PP: Johnny Depp was in it.
SB: He was the heartthrob of the TV show. Then they decided to remake it with a similar premise, but it's a comedy now. So it's a little different, but it's still about cops going into the school undercover, trying to control the drug cartel in the school, because there's a drug problem. One of the students had just passed away so these cops decided to target this specific high school to control it and make it cleaner, but it's absolutely hysterical, and it's not a serious drama.
PP: And the singing — where does that come in?
SB: I had to sing a Peter Pan song, actually, for my audition and I'd done stuff with Disney with singing too. There's a really funny part where we're auditioning for the play in this theater scene with Chris Parnell, and I sing this song and Jonah comes in and once again, kicks me off. He has his time to sing as well, and that again is hysterical.
PP: You are also the star of a new Disney XD show, LAB RATS.
SB: It's from the creators of 'That 70's Show.' It is about me and my two siblings, and we were raised in a lab. We meet this young kid who takes us to his school and what people don't know is we have bionic super powers. It has kind of an Iron Man feel. We're regular humans, but nobody else knows it. We go on missions for the government, but we also try to live normal lives and we want to discover who we are as people, since we've never been able to. So it's kind of like a coming-of-age series while mixed in with something that gives huge responsibility to kids that don't even know who they are as people. It's a great show and I'm really excited for people to see it.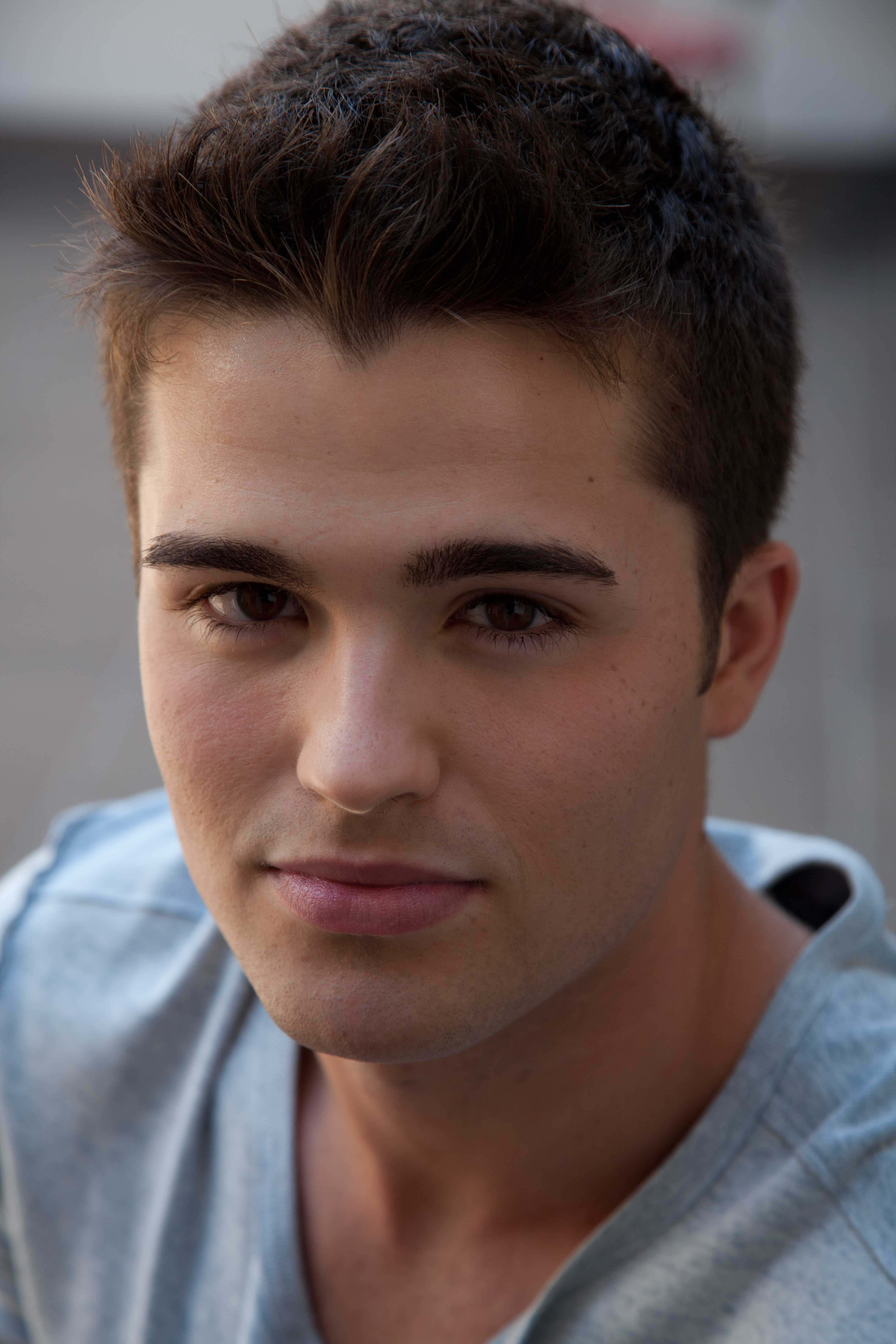 PP: Your character has been compared to Ashton Kutcher's role in That 70's Show. Does it have the same comedic styling?
SB: Yes. Exactly. That's what's funny. What's cool is the creators wanted to mold the cast based on the That 70s Show cast, because it worked for them on TV, so we have a lot of different characters that have obviously different types of personalities. Mine is the action type and he's the loveable goofball. It works, because with the bionic power there's a lot of physicality to the show, and there's a lot of physical humor as well because my character's not the brightest. I think it's relatable too, because I'm very clumsy and I think people in general are clumsy, so I think it works out for the dynamic of the show pretty well.
PP: Do you shoot with special effects and stunts?
SB: We did a lot of harnesses because I have super strength, so a lot of things that I touch are harnessed or, for example, my younger brother was harnessed so I could pick him up. On camera it makes it look like it's TV magic, but there were a lot of green screens as well, because there are tons of special effects.
PP: You seem to be sticking to comedy for the moment. Is that something you want to continue to do?
SB: I probably want to do dramatic movies. I think I'm better as an actor doing drama, than I am actually at comedy, but you get in with Disney and things like that. They're a great company to work for, but I would love to do drama, because my favorite movies are Butch Cassidy and the Sundance Kid and westerns. I also love old movies like Roman Holiday with Audrey Hepburn and Cary Grant, so I know some movies. I would love to take that avenue. I would love to use it as more of a stepping stone into a life-long career.
PP: If you could be in any remake of any old movie, which character would you play, and movie would it be?
SB: Cool Hand Luke; Paul Newman's character. I love Paul Newman, so probably that one. If Warner Brothers or whoever made that one remade it, I'm your guy.
PP: Did you train in acting?
SB: I did and I still do. I think it's really important, even if you're working, to keep training. I'm lucky to have my manager as my acting coach. We still do classes and things like how to work on scripts, constantly, but the best training is to actually work, so to do both, I think is very important.
PP: How did you get from Texas to L.A.?
SB: Well, I had done theater so much when I was younger, so that's kind of how I started getting into acting and I ended up meeting my manager who was an acting coach at the time. I actually had an L.A. agent before I had a local agent in Texas, which is usually not heard of, so I was always going back and forth out here for the past couple of years. Then I was under contract with Disney shortly after the first trip I came out here. It happened so quickly there was no point for me to move out until the show picked up.
PP: What do you do in your free time?
SB: In my free time, I love working out and I love staying active. I actually just went to a waterfall in Malibu and it was really fun. One of my friends knows this really cool spot, and it was actually pretty intense at one part, because you have to climb up to the waterfall and it was pretty steep. I don't know if you're allowed to. There's a trail, but it was intense.
PP: That sounds dangerous?
SB: Yeah, but once we got there, it was really pretty. Then afterwards, we went to this lake and swam to this little mound of rocks and jumped off. It was about 30 feet high, so probably not the best idea before a show, but you have to live a little.
PP: You're into sports, what do you play?
SB: I love sports. I played lacrosse in school, along with football and basketball, but I had to stop because I got so busy with acting. I do anything to stay active, even camping or snowboarding, I love all of it.
PP: What's your dream car and what do you drive?
SB: I have a 2004 Chevy Colorado right now and it's a truck, and I'm from Texas, so I'm pretty proud of it because a lot of people don't have one. As for dream cars, I like simple cars, if an Audi is simple. I don't want a Lamborghini or anything like that. I think they're a little flashy, but they're cool cars. I would probably take one if someone gave one to me, but I would probably get an Audi or something similar.
PP: I saw an Audi sports car yesterday. Very flashy.
SB: Yeah, those are like a hundred thousand dollars, though.
PP: Well, you're working. Maybe in a few more episodes.
SB: Maybe.
PP: Do you support any charities?
SB: Oh, I do. I love Doctors Without Borders and I really like Unicef as well. I like Doctors Without Borders because they go everywhere so it's not just Africa, it's not just Europe, and it's not just America. They go when there's a need for it.
PP: Does Disney have a charity?
SB: They participate in Friends For Change. They do a lot of environmental stuff. They're really big on the environment as well as making a difference in things like healthy eating.
PP: Speaking of eating, I read that you love food. Where do you eat since you're in L.A. now?
SB: I love sushi. My favorite meal of all time is steak with sweet potatoes and broccoli. Then if I had to choose my second favorite meal, it would probably be pancakes!
You can catch LAB RATS on DISNEY XD and 21 JUMPSTREET hits theaters March 16th!
@SpencerBoldman
http://disney.go.com/xd/labrats