I just discovered these combs and brushes from KareCo; perfect to detangle, wet or dry hair.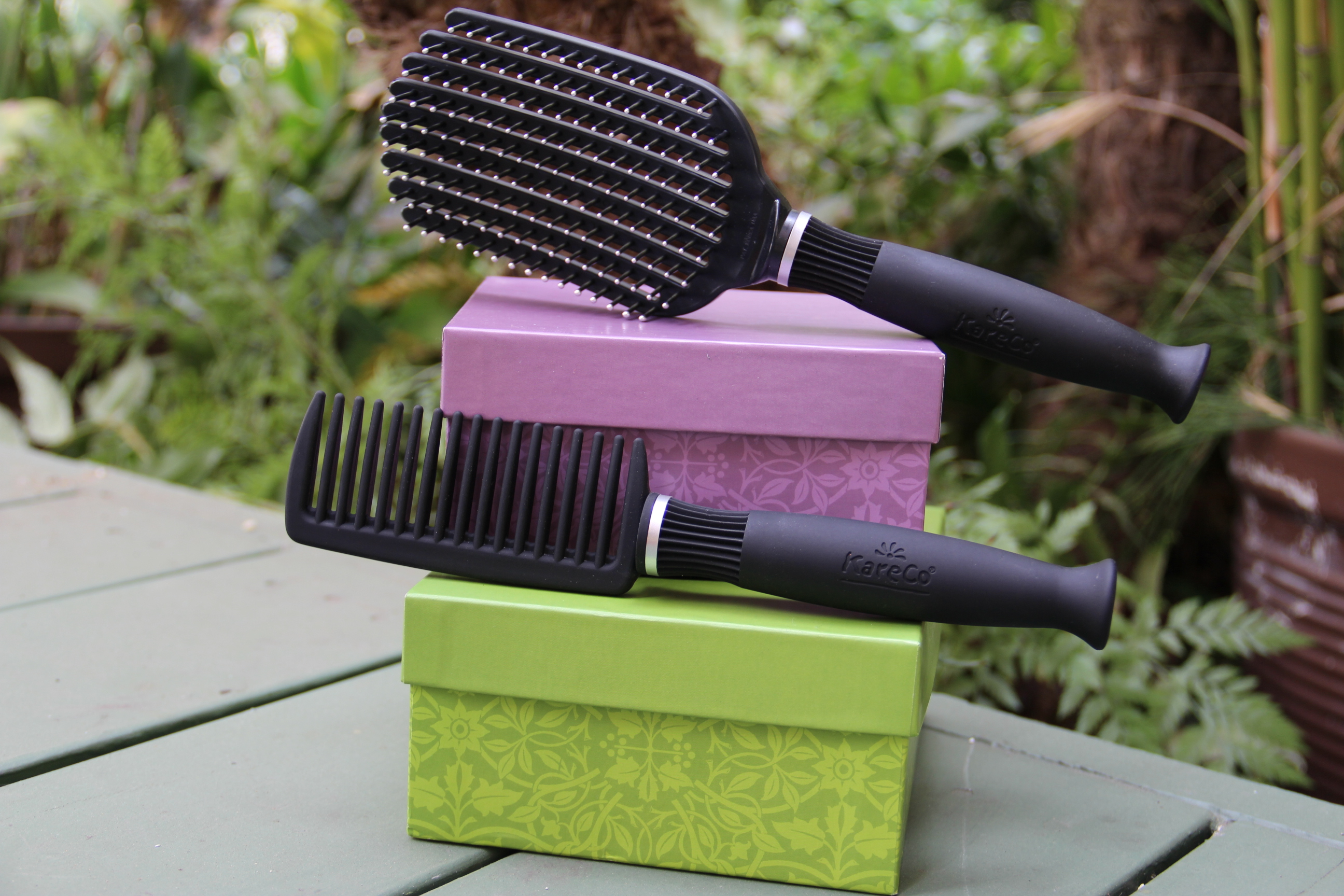 Tangle Buster Brush:
With a uniquely flexible paddle and ionic bristles, the tangle brush massages and glides as it eliminates snags, making it ideal for sensitive scalps and protecting hair from breakage. It even rehydrates, re-conditions and restores hair's natural moisture balance.
Price: $12.50
Tangle Buster Comb:
This wide-tooth comb gently detangles wet or dry locks. Great for young children, as well as for deep conditioning. Similar to the benefit found in Tangle Buster Brush, it will glide, getting rid of snag leaving your hair tangle free.
Price: $11.50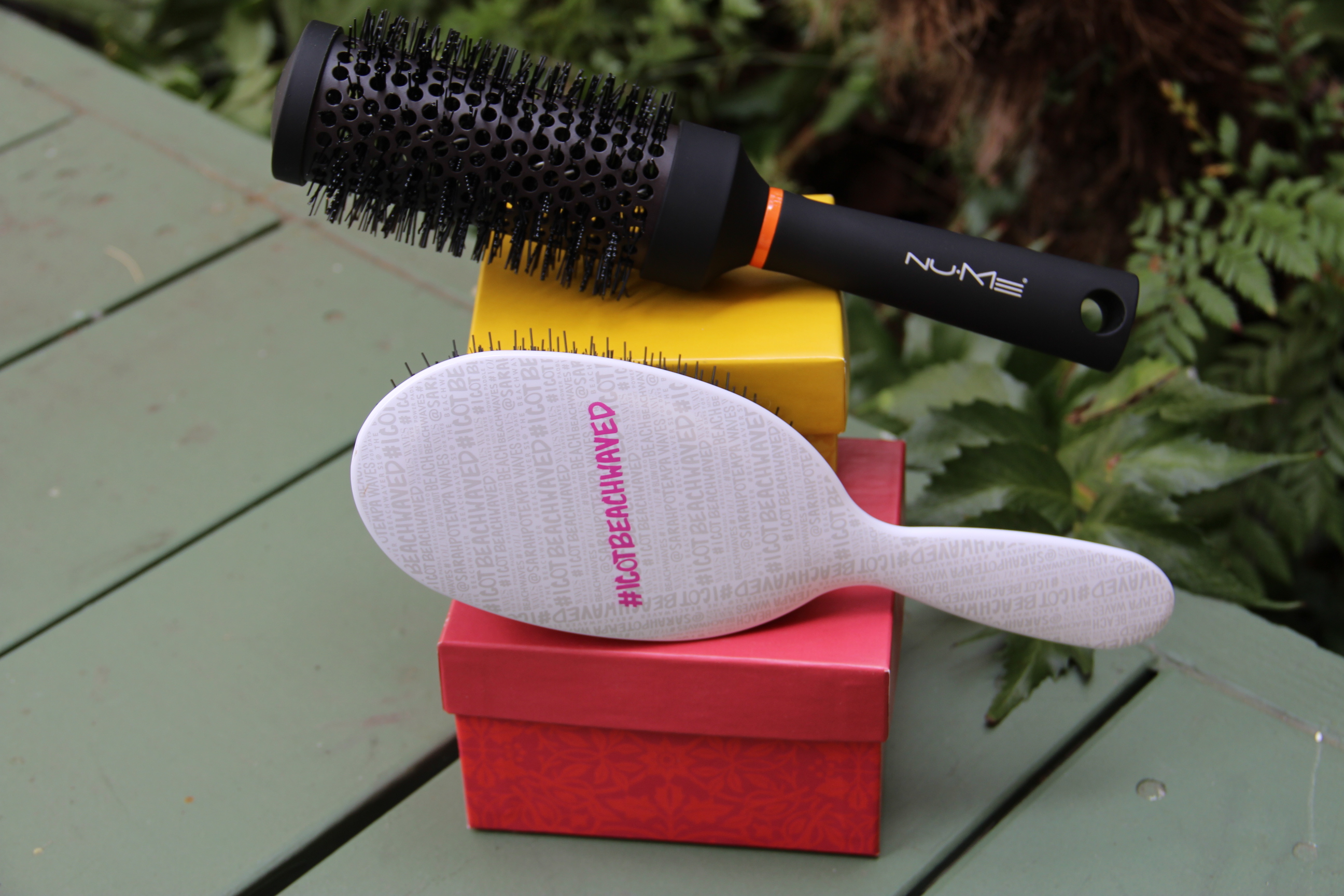 Nume Ionic Round Brush 43mm Black
Perfect for your at-home blowout. The progressive ceramic coating changes from black to white when fully heated; letting you know you're ready to style. As negative ions from the brush's ceramic coating interact with your hair, the result is softer, more voluminous locks.
Price: $34.99
Beachwaver's On Set Pro Brush
Perfect for detangling, Beachwaver's On Set brush is adorned with Swarovski crystals. Whether your hair is wet or dry, this brush easily glides and brushes through tangles and knots because of its combination of nylon and boar bristles. Even better, the brush aids in creating sleek and tight ponytails and updos!
Price: $64.00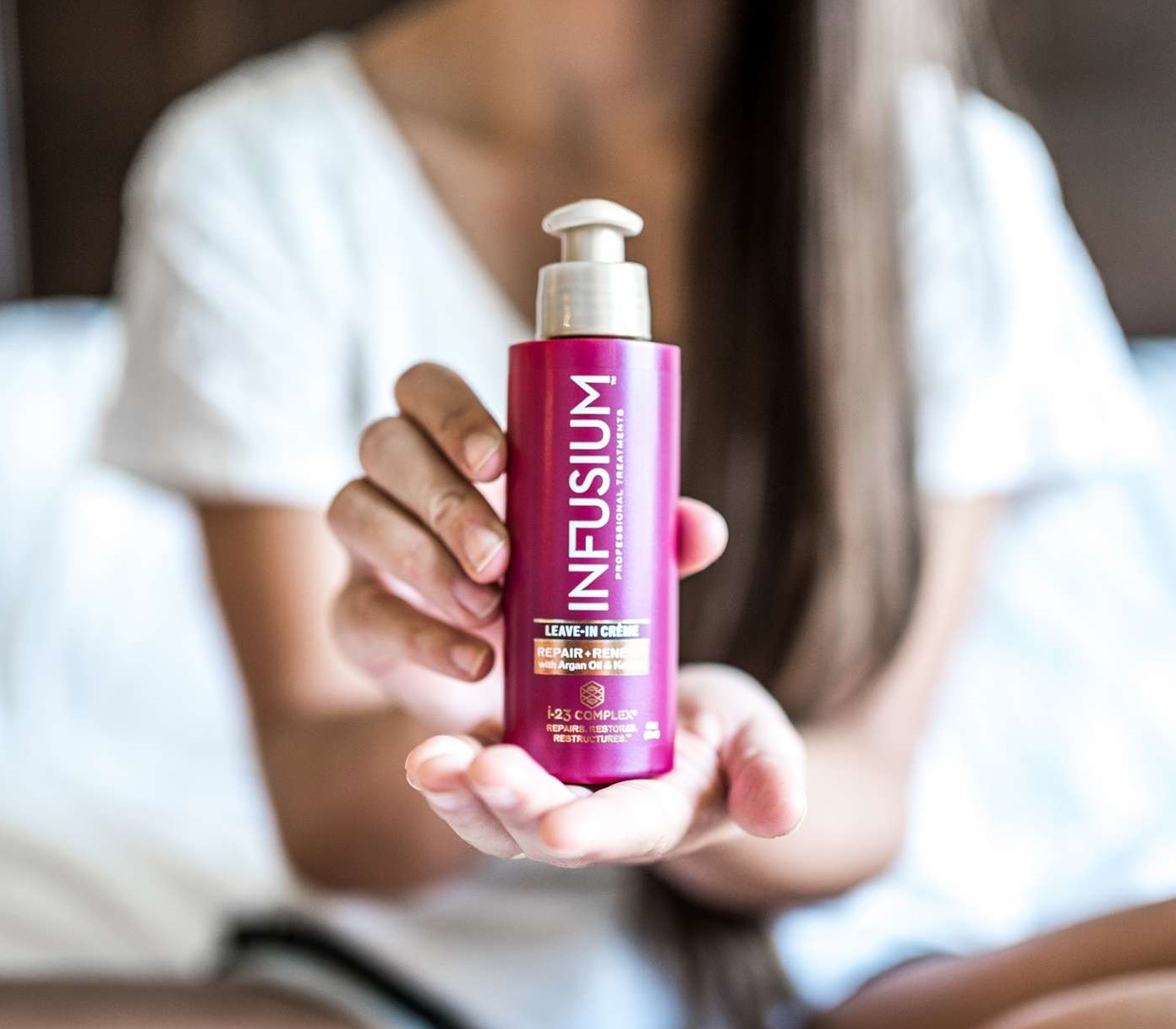 And... a good haircare product to pair with any of these brushes, try:
Infusium Leave-In Crème
Found at Target, Repair + Renew Original Leave-in Treatment formula coats hair with lightweight conditioners to help mend split ends, tame frizzy hair, enhance shine and improve hair manageability. Great for all hair types.