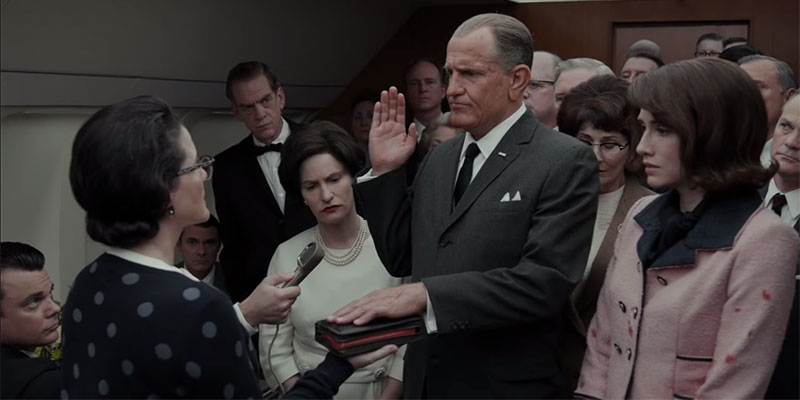 After showing off his lovably grouchy side in the character study "Wilson," and stealing the show as a battle-scarred colonel in "War for the Planet of the Apes," Woody Harrelson delivers yet another larger-than-life performance as the divisive 36th President of the United States, Lyndon Baines Johnson, in the admirably staged biopic "LBJ," costarring Jennifer Jason Leigh, Richard Jenkins, Michael Stahl-David and Jeffrey Donovan.
Directed by veteran filmmaker Rob Reiner ("Stand by Me," "A Few Good Men") from an illuminating screenplay by Joey Hartstone ("Shock and Awe"), this competent biopic peaks behind the political façade to reveal a complex figure whose failures in Vietnam overshadowed the many noteworthy accomplishments he achieved while in office. Moving, revelatory and often quite funny given the politician's crass and cantankerous side, "LBJ" finds the right structure to properly relate Johnson's unlikely tale, crosscutting between his presidential run in 1960, his decision to join JFK's ticket, his struggles working in concert with attorney general Bobby Kennedy, and his selfless promotion of JFK's political agenda following his tragic assassination. Inhabiting their historical roles with full-fledged dedication, the talented ensemble cast goes a long way in bringing this biopic to life, though none more so than Woody Harrelson in a towering title role that could very well lead him to the Oscar podium.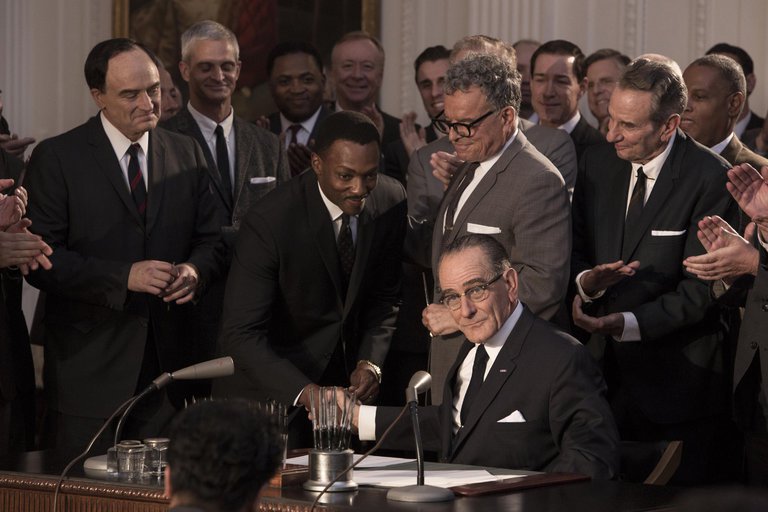 Charting the seminal events of Johnson's political career, "LBJ" kicks off in 1960, when Senate Majority Leader Lyndon Johnson (Woody Harrelson), freshly defeated in the Democratic primaries by Massachusetts' junior senator John F. Kennedy (Jeffrey Donovan), reluctantly agrees to join the fresh-faced politician's presidential ticket. Despite the vice-presidential role being largely considered a thankless position, Johnson hopes to legitimize his seat by staging a deal between Southern Democrat segregationists and the administration in passing the controversial Civil Rights Bill.
Despite his wide-ranging legislative experience and his deep roots in Southern politics, Johnson's efforts to enact actual change are largely sidelined by campaign manager turned attorney general Bobby Kennedy (Michael Stahl-David), leaving Johnson powerless and beset by insecurities – not exactly the makings of a lasting political legacy. But that all changes when President Kennedy is tragically gunned down in Dallas, leaving Johnson with the Herculean task of not only filling JFK's shoes, but also helping unite and heal the deeply divided nation. As Johnson transitions into his presidential role along with the help of his devoted wife Lady Bird (Jennifer Jason Leigh), he sets about honoring his predecessor's legacy by battling with narrow-minded politicians like Georgia Senator Richard Russell (Richard Jenkins) to champion the Civil Rights Bill.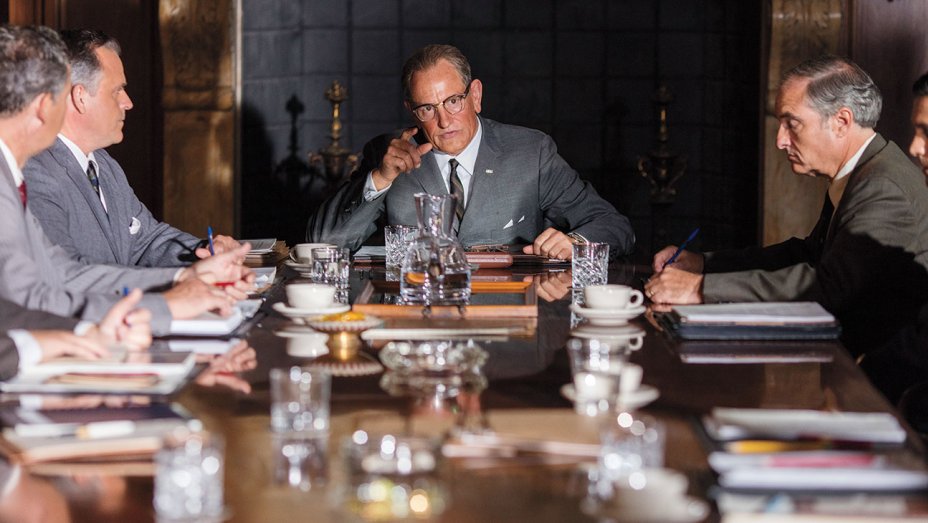 Uncomplicatedly staged and assuredly directed, filmmaker Rob Reiner crafts a handsomely produced and emotionally charged biopic whose no-frills approach works well with the material at hand. Representing Johnson as a sympathetic figure whose crude sense of humor and rugged Southern charm render him an unlikely but undeniably effective politician, the script offers audiences an enlightening and entertaining inside look at a largely overlooked president. And while the story occasionally plays like a "greatest hits" of Johnson's political career and only allows for a surface deep depiction of certain events, the film's dramatic peaks are remarkable enough to forgive these lesser moments.
With his third superb performance of the year, Woody Harrelson knocks it out of the park as the hilariously vulgar and irrationally insecure 36th president, using his Southern roots, imposing stature and well-noted sense of humor to bring the political figure vividly to life. The exceptional handiwork of makeup designer Ve Neill and prosthetics master Arjen Tuiten also work wonders in believably bringing the distinctly featured Johnson to the big screen. As for supporting actors, Jeffrey Donovan nicely captures JFK in all his youthful, politically savvy glory, and Jennifer Jason Leigh is unsurprisingly sensational as Johnson's strong-willed wife Lady Bird, while Richard Jenkins leaves a lasting, if unpleasant impression as the bigoted Georgia senator stubbornly set in his racist ways.
An engaging cinematic appraisal of an unconventional politician, Woody Harrelson's towering performance makes "LBJ" worth the history lesson.
By Lucas Mirabella
Rated R for language
Running Time: 98 minutes