Just how far can you stretch a silly plot about a pair of bumbling cousins posing as drug dealing gangsters to retrieve their stolen kitten? If you're the killer comedy team of Keegan-Michael Key and Jordan Peele and your film is called "Keanu," the answer is, pretty damn far.
Hands down the best kitten gangster film in the history of cinema, this crazy crude big screen debut from the Comedy Central stars proves that their bawdy brand of humor is durable enough to break through sketch comedy barriers. Directed by longtime "Key and Peele" director Paul Atencio from a script by Peele and Alex Reubens, it's hard to overstate just how delightfully deranged "Keanu" truly is, so much so that they even enlisted Keanu Reeves to voice the title role. Sharply satirizing nearly every movie cliché in the book – from gangster shootouts and drug deals gone awry to implausible romances and unstoppable bad guys – the film remains deliriously entertaining throughout, and really hits the funny bone when exploiting its protagonists' feeble attempts to maintain their gangster cover.
Keanu is just your average cuddly kitten with the distinct misfortune of having King Diaz (Ian Casselberry), a prominent Los Angeles drug kingpin, as an owner. When the sadistic Allentown Brothers (Key and Peele) turn King Diaz's warehouse into a bloodbath, Keanu escapes the carnage and shows up on the doorstep of a heartbroken stoner named Rell (Jordan Peele), who quickly identifies the kitten as his ticket to happiness.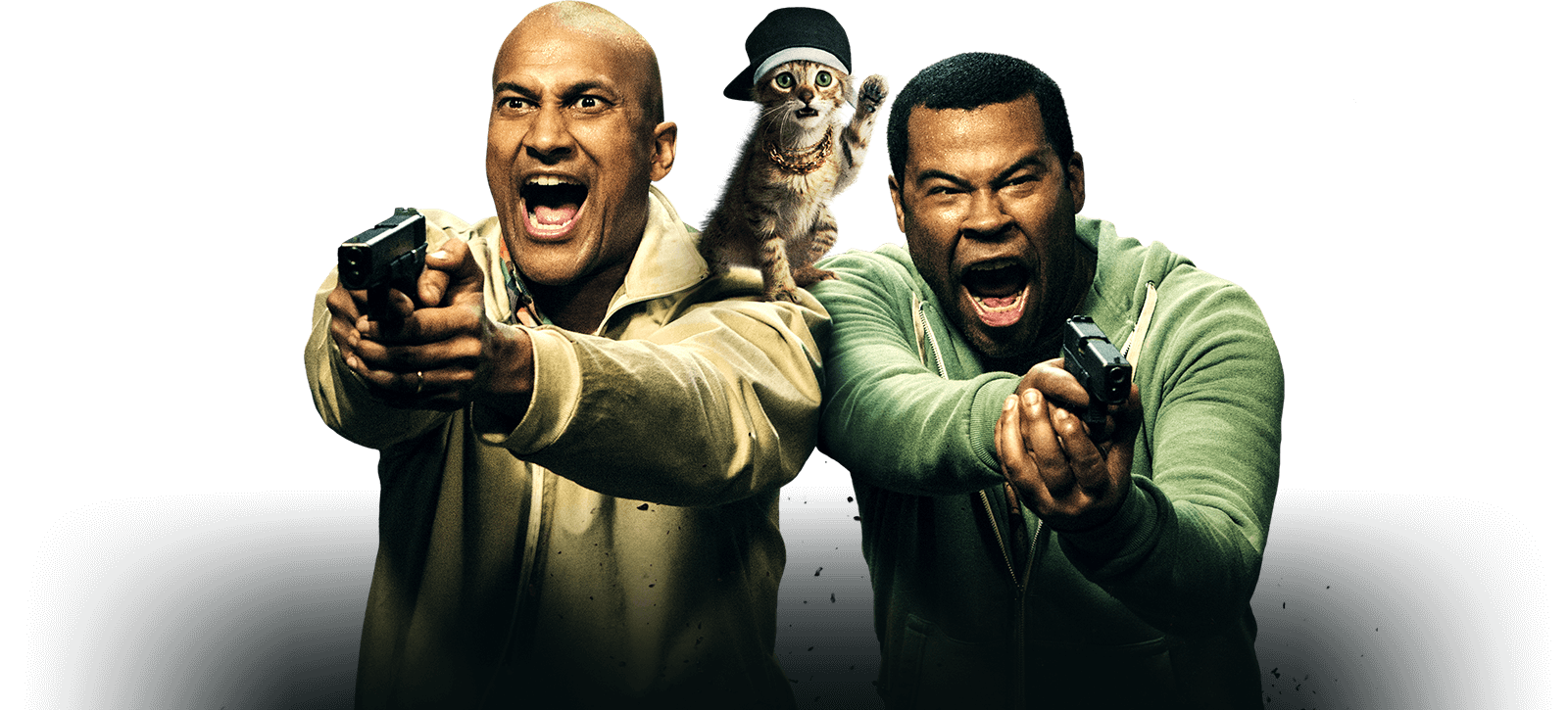 Two weeks later, after taking in a Liam Neeson flick with his uptight cousin Clarence (Keegan-Michael Key), Rell returns home to find his house ransacked and his beloved Keanu missing. Following a brief consultation with his weed slanging, cornrowed neighbor Hulka (Will Forte), Rell discovers that, in a case of mistaken identity, Keanu was kitten-napped by a high-level dealer named Cheddar (Method Man).
In a fabulously pathetic attempt to intimidate Cheddar and retrieve Keanu, the clumsy cousins stroll into the dealer's strip club lair in the guise of a couple thugs named Shark Tank and Tectonic. But when Cheddar mistakes the pair for the infamous Allentown Brothers, and they cut a deal to sell his drugs in exchange for Keanu, Clarence and Rell get caught up in one magnificently murderous mess.
One of the central dilemmas of absurd comedies such as this one is that there eventually comes a point when the premise wears thin; thankfully, "Keanu" is the goofy gift that keeps on giving. Comedy highlights include a heated debate about the street cred of musician George Michael, a bloody good extended cameo with a certain "Scary Movie" star, and basically every scene involving Will Forte's "wigger" weed dealer. Now that they've established how much mileage they can get out of a ludicrous premise like the gangster kitten at hand, expect to see a lot more comic gold from Key and Peele gracing the silver screen.
Having honed their chemistry and comic skills over the course of five seasons on their hit sketch comedy show, here the gifted jokesters have the outlet for their talents to reach full bloom, and nary a scene passes without fall-down-funny moments. However, even though they snag many of the biggest laughs, the duo still leave plenty of space for their costars to shine, most prominently Tiffany Haddish ("The Carmichael Show"), Darrell Britt-Gibson ("The Wire"), Jason Mitchell (Eazy-E in "Straight Outta Compton") and Jamar Malachi Neighbors as Cheddar's disciples.
A film best paired with a baseball bat-sized blunt, you don't need to be a "Key and Peele" devotee to dig this thuggish kitten saga, but you'll probably be a convert once the end credits roll.
Running Time: 98 minutes
Rated R for violence, language throughout, drug use and sexuality/nudity.