"Blindspot" premieres on September 21st – airing Monday at 10/9c on NBC.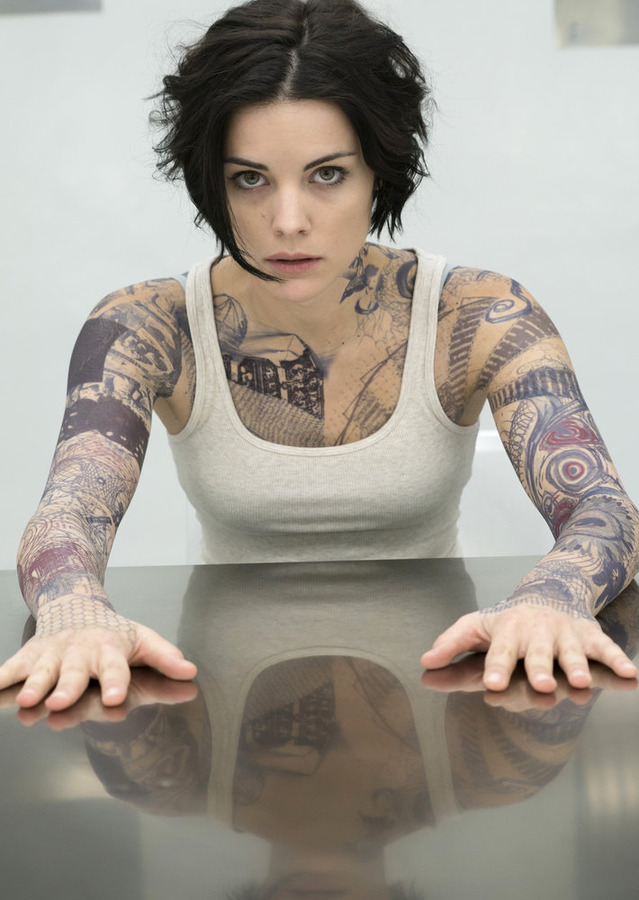 Like a model, the beautiful Jaimie Alexander stood taller than 5'9" in heels and a sleek tailored white dress on the night of her interview. At first glance, she may appear to be an actress perfectly fit to play the ingénue, but one should never judge a book by its cover. Especially, when it comes to Jaimie Alexander. In the best of ways, she's strong, she's tough and she's hard-hitting. Ever since Jaimie made her first mark on screen in the ABC Family series "Kyle XY," her career has flourished; often portraying resilient women with a knack for fighting. She continues to add to her impressive film and TV credits, from co-starring opposite Arnold Schwarzenegger in "The Last Stand," to "Savannah" with Chiwetel Ejiofer and "Loosies" with Peter Facinelli and Joe Pantoliano. The world came to know Jaimie as Lady Sif, the famous comic book character in the Marvel blockbuster epic "Thor" franchise and ABC's "Marvel's Agents of S.H.I.E.L.D." Although most would think that a Marvel project is quite a coup for an actor's resume, Jaimie seems to be the most thrilled with her current venture. NBC has locked her in as their leading lady in their upcoming crime drama, "Blindspot." Discovered naked and covered in fresh tattoos from head to toe, her Jane Doe character is taken in by the FBI. The series follows Doe as she reveals her true identity, all while uncovering a conspiracy connected to her tattoos.
Jaimie brings to the role her genuiness, vulnerability and of course, her kick-ass fighting skills. At a crowded NBC press party, Jaimie lit up as she talked about "Blindspot," what drove her to pursue acting and why she's a natural-born fighter.
There are countless procedural shows, but "Blindspot" is very unique. I'm curious what your thoughts were when you read the script.
Here's the funny thing, I had a lot of offers for this pilot season, which I was so grateful for. As I was reading scripts, nothing was resonating. I was thinking, "Man, for some reason no one seems to be able to write a strong female character unless she's super-human." It's like they need her to be ethereal and otherworldly to justify her fighting skills and the fact that a female could fight like this.
I ended up getting this script and I thought, "Oh my God, I've been waiting for this for my entire career." I love playing Lady Sif in the Thor films. It is what it is. That is a superhero character; she's fancy with her moves. But this character is so based in reality that she's relatable.
I think the thing that really struck me [about this character] the most wasn't the fighting, but more about the fact that she feels so lost and is such an outcast. I think that I would have to say that every single human on earth has felt that before. The fact that she doesn't remember who she is and is literally going off of her intuition and gut instinct, she just pours it out and puts it right in front of everybody.
Do you think that the show is relatable because of your character?
The best thing about it is that all anybody really wants in life is human connection. That's why the show is so relatable. It's entertaining, but it deals with real stuff. When I saw how well rounded this character was, and how everything made sense and it wasn't a cliché – I didn't realize it was a procedural.
Where do you think the struggle lies when it comes to writing strong female characters?
This show is created by a man, Martin Gero ("Bored to Death"). This was his idea. And I told him, "Martin, you wrote this character – I don't think you understand. This is what all of us are looking for. You wrote it and you're a guy." He said, "thank you, I just don't see why a female can't do what a male can do." And I said alright I'm not going to let you down.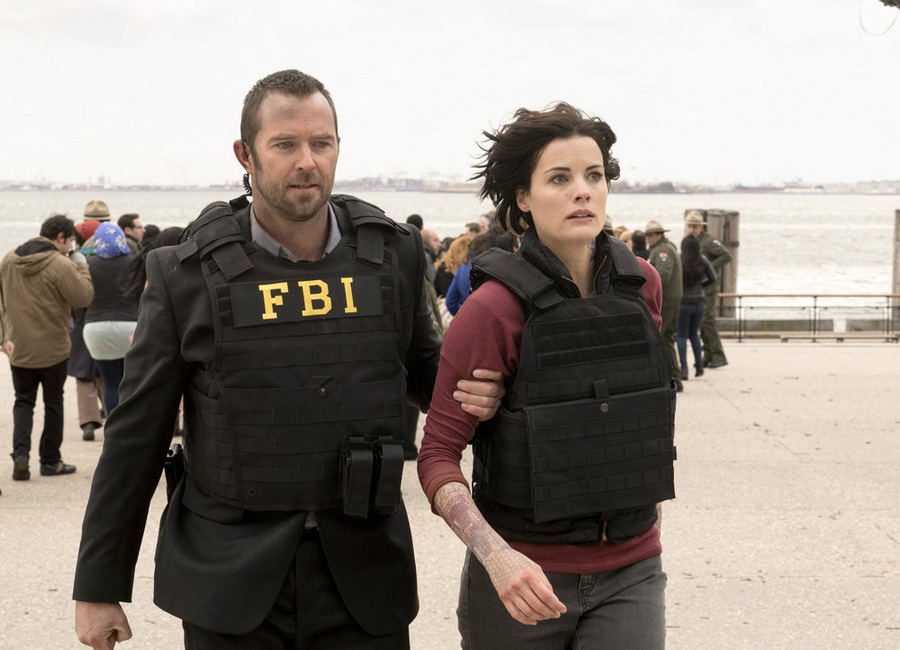 Did you speak with Special Ops?
Yeah, I've been training with them in New York. They came up from D.C. I went through Navy Seal training for an actor – not the real thing. Things that would make me aware of things that Jane might have gone through.
You seem to have a knack for playing bad-ass women who can kick butt. Is fight choreography a passion of yours?
It is, not on purpose. I kind of had a rough upbringing. I think by the time I got to high school I started going to the wrestling matches at my school. I thought, I don't see why women can't do this. I knew I could do it – so I started the team at my high school. It was a good way to keep me and some other girls at my school out of trouble. But also, discipline. No complaining, learn how to do things on time, perseverance. It shaped me and gave me the backbone I needed to do roles like this.
Your character's tattoos are sealed in TV audiences minds. Tell me about the preparation?
For full body it takes 7 to 7 ½ hours. Usually, I'll be in a three quarter length shirt or a tank top so I'll be doing less. They use a medical adhesive called prozate, it's a glue. They lay the paper on my skin; wet it, powder it. And the trick of the trade to make them look fresh and new is Monistat chafing gel. I don't know who figured that out or how, I don't want to know, but they look great and I'll be yeast free for the rest of my life.
Originally published in LATF The Magazine