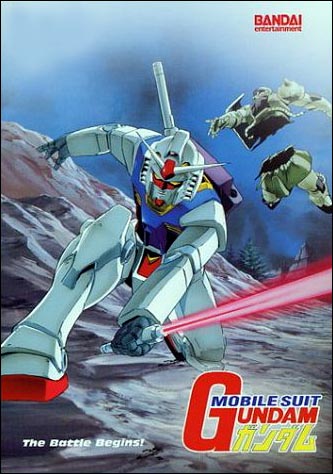 Following the last year's special screenings of "The World of Hideaki Anno" which gained huge popularity, this year, the 28th Tokyo International Film Festival (TIFF) will continue to focus on Japanese animation, presenting a special program of "Mobile Suit Gundam", a monumental work of robot animation.

This will be the first-ever major screening occasion to showcase the Gundam franchise as well as the first time in TIFF history that the festival will present special screening of animated works specific to a single series.
It is nearly 35 years since the theatrical version of Mobile Suit Gundam was released. Numerous works, whose creators have publicly stated they were influenced by Gundam, have been worldwide big hits. One such work, the Guillermo del Toro-directed "Pacific Rim", remains fresh in audiences' minds, and thus the influence of Gundam continues to reverberate throughout the world.

In addition to screening theatrical-released films, special events that are only feasible at TIFF, will be held to bring the "Gundam" series to the wider world as the series continues to influence Japanese people's view of the future and the universe.
The 28th Tokyo International Film Festival will be held from October 22 to 31, 2015 at Roppongi Hills and other venues in Tokyo.
Photo: www.soundtrackcollector.com