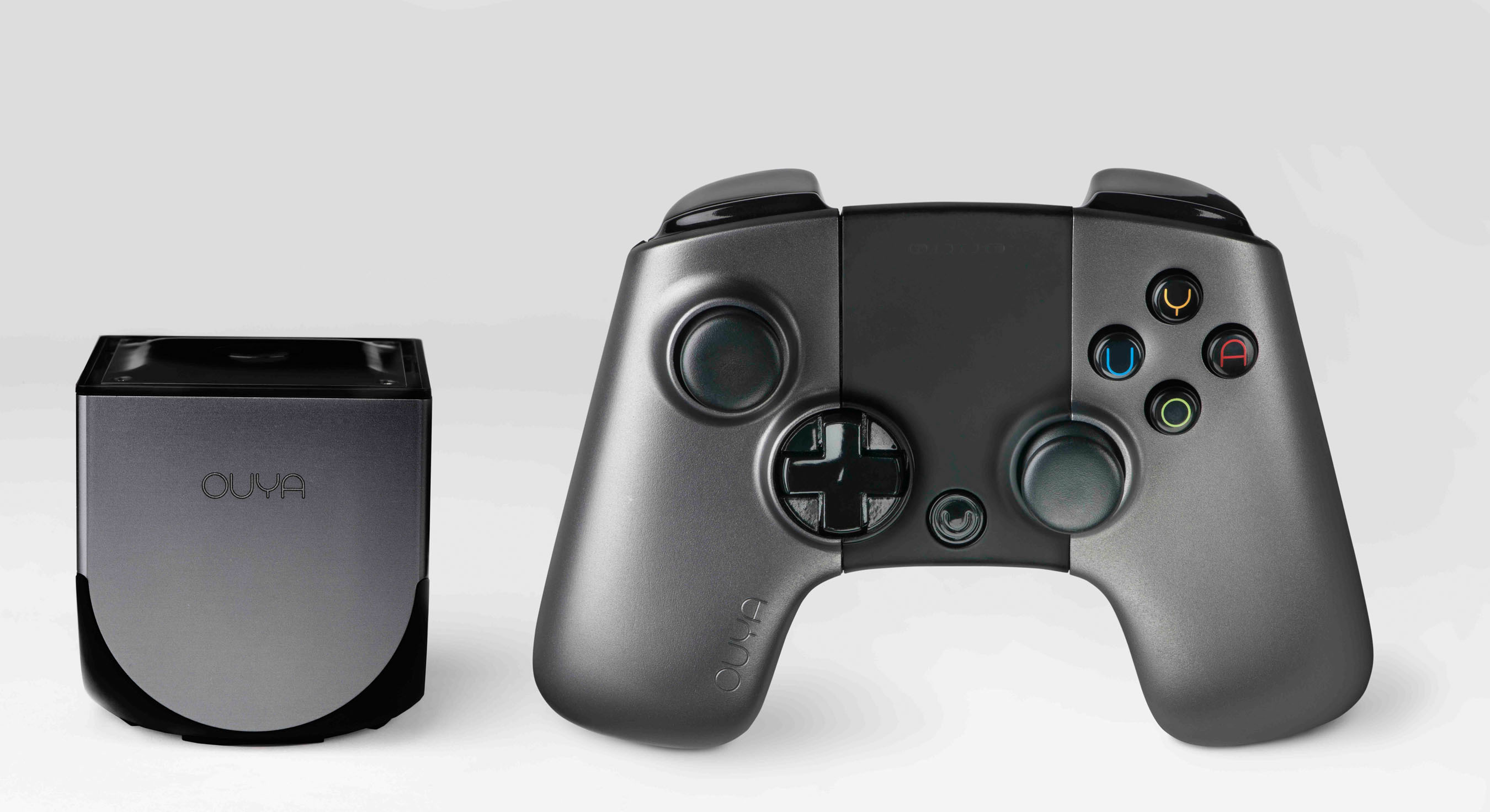 One little video game console. 170+ new games and growing. 17,000 registered game developers. And gamers ready to play. Ouya is here.
Ouya, a new kind of video game console, launches today at retail locations across the U.S. for only $99.99. With a current library of more than 170+ free-to-try games and media apps in 1080p HD, Ouya is the most affordable, accessible, and innovative new video game console on the market today.  
Whether racing in "Flashout 3D", answering trivia in "You Don't know Jack", or exploring an otherworldly RPG in "Chronoblade" (an Ouya exclusive from the creators of the "Grand Theft Auto" franchise), Ouya has something unique for every gamer, at every age. Plus, with streaming services such as Twitch.tv, TuneIn, and Plex loaded on, this little box will answer every digital entertainment need.
On Ouya, gamers can try out every game with no obligation to buy, and new games are uploaded constantly. Games are ranked based on the "fun factor," not revenue or number of downloads, with all games and apps digitally delivered – meaning no more discs to buy, and you own your games forever.  To date, more than 17,000 game creators worldwide have registered to make an Ouya game — from established publishers like Sega and Square Enix, to emerging studios like Double Fine Productions, Tripwire Interactive, and Kim Swift's Airtight Games, and up-and-coming indie creators like Matt Thorsonand Adam Spragg – ensuring a steady stream of games spanning familiar genres to mind-blowing, out-of-this-world game experiences.
"It's incredible to think that a little under a year ago Ouya was just an  idea — we wanted  to do something completely new in console gaming: build a $99 game console, with no discs to buy, open to all developers, and affordable to all gamers," said Julie Uhrman, CEO and co-founder of Ouya. "Today, Ouya is real. Console gaming has never needed something new more than it does now."