El Pollo Loco is spicing things up for the holiday season with their new carnitas menu:
Carnitas Tacos: This dish comprises two corn-blend tortillas filled with pork carnitas, avocado salsa, cabbage, cilantro, and onion, all topped with fresh avocado. It's a convenient choice for those seeking a handheld, flavorful option.
Carnitas Stuffed Quesadilla: Our quesadilla is prepared with a flour tortilla filled with tender pork carnitas, fresh avocado, melted cheese, zesty pico de gallo, and avocado salsa. It offers a satisfying combination of flavors.
Carnitas Wet Burrito: This burrito consists of a flour tortilla enveloping pork carnitas, pico de gallo, pinto beans, and sour cream. It is then generously covered in authentic green enchilada sauce, cheese, and garnished with fresh cilantro.
To celebrate the launch of these new menu additions, we are leveraging TikTok influencers in an exciting campaign called "Carnitas O'Clock." This campaign aims to showcase our fresh, high-quality ingredients featured in the latest holiday offerings through engaging beats highlighting the juxtaposition between the hours of slow simmering meat and the fleeting moments it takes to savor it.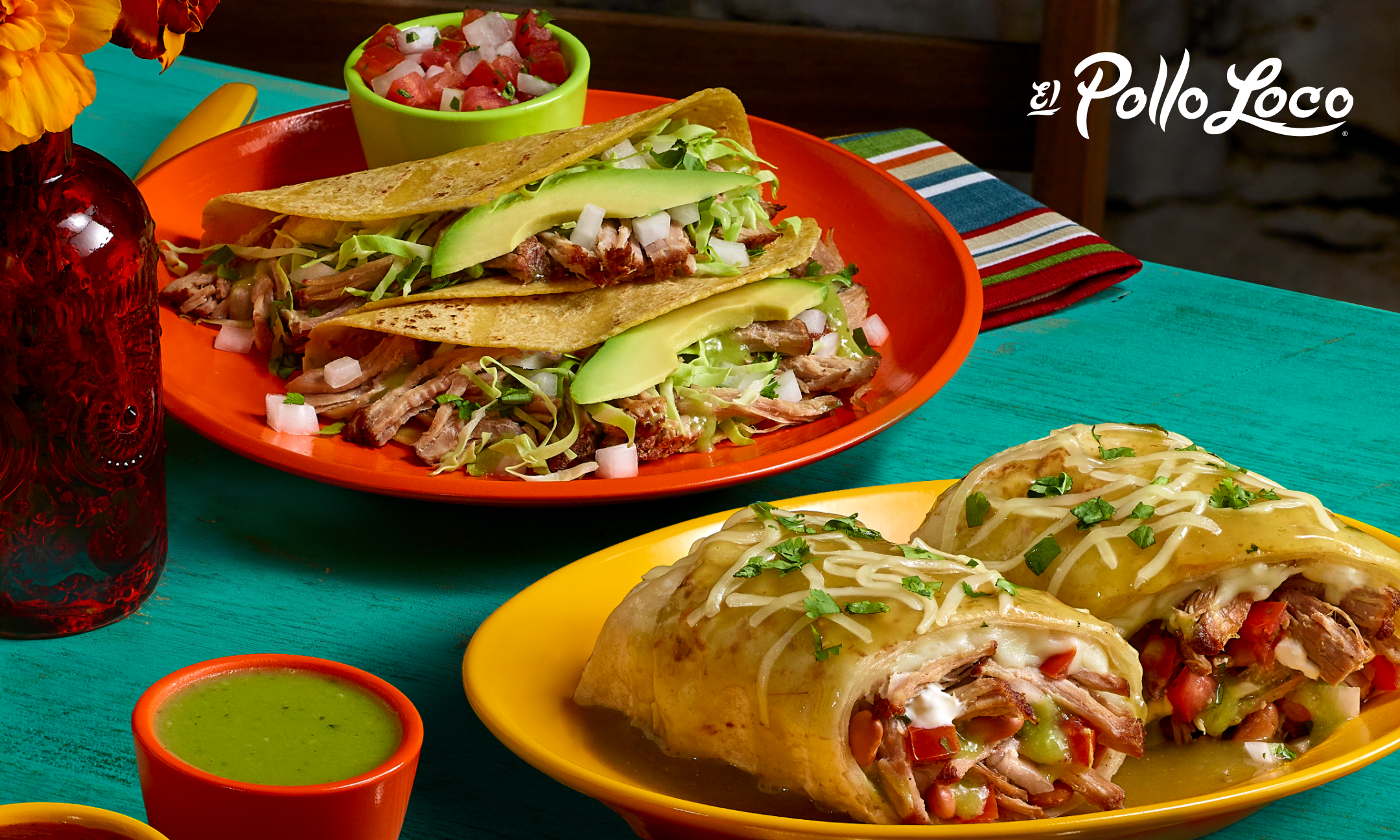 El Pollo Loco also introduces the Festive Family Meal, designed for those looking to add a touch of tradition to their gatherings. Starting at $24, this offering includes eight pieces of our signature fire-grilled chicken, three generous side dishes, and warm, delectable tortillas.