Boston resident Sarah Bohan ran this weekend's Chicago Marathon for TEAM PAWS Chicago, one of the largest No Kill animal welfare organizations in the country.
For 482 runners on TEAM PAWS that meant fundraising. But Sarah took the group's No Kill mission literally.
Sarah saved a scared, skinny, dirty, matted kitten under a bridge at Mile 21. Sarah was running a personal record pace – until her instincts took over.
"I saw this white fluffy thing scurrying under a bridge and recognized it as a dirty, scared cat that was obviously a stray separated from its mother," she said. "At that point, my personal record was out the window and I knew what I had to do.  I walked with another runner for about a mile asking spectators if they could care for this cat until we found a woman who owned cats who promised us she would."
Gia and Sarah ran the rest of the race together.
Together they encouraged struggling runners, including a participant having difficulty finishing the race.
Even while saving kittens, finished the race in an impressive 3:31:35.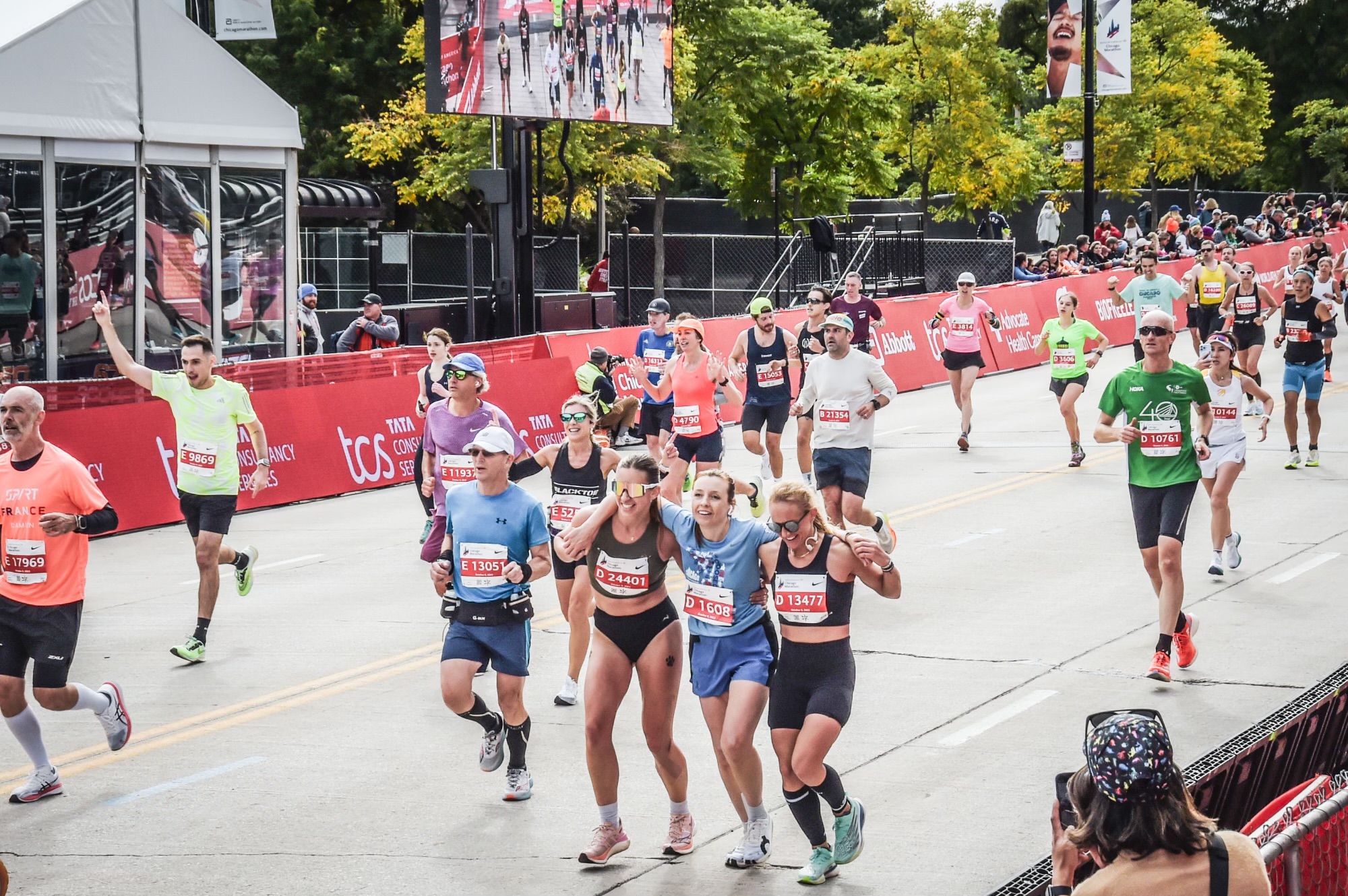 PAWS Chicago is one of the largest comprehensive No Kill animal welfare organizations in the nation, building programs to end the killing of homeless pets. PAWS is best known for healing, rehabilitating and finding homes for about 5,000 homeless cats and dogs each year at its state-of-the-art homeless pet hospital, where it treats over 25,000 dogs and cats annually.
PAWS Chicago also operates the city's largest high-volume spay/neuter clinic, providing 15,000 low- or no-cost spay/neuter surgeries each year. Since its founding in 1997, when more than 42,000 pets were killed in the city, PAWS Chicago has led a 92.5 percent reduction in homeless pet euthanasia in Chicago. PAWS Chicago has earned the highest 4-star ranking by Charity Navigator, the nation's largest independent evaluator, since 2003.
For more information, visit www.pawschicago.org and follow PAWS Chicago on Facebook, Twitter, and Instagram.