In April of this year, Isla Animals Rescue was evicted from their shelter space by the government of Isla Mujeres, leaving the rescue organization homeless like the abandoned animals they've worked so diligently to protect since 2001.
At the time of their eviction, Isla Animals had already adopted out more 100 dogs, performed more than 500 sterilizations and rescued more than 180 dogs from the streets (and some kitties too!) since the beginning of 2023.
In spite of the unthinkable setback, founder Alison Sawyer and the organization's director, Trina Noakes, remained steadfast in their commitment to taking animals off the streets. They were blessed with a piece of property that they could use as a temporary location; they made plans to build a brand new shelter in Cancun with exactly the features and facilities needed (called Isla Animals Oasis); and they broke ground on Oasis in June.
Isla Animals shares the progress they're making on Oasis on social media, but behind the smiling faces of the volunteers lies extreme frustration and exhaustion, says Sawyer.
"We know this is temporary. We know this will pass and things will be better," Sawyer said. "But the road to get there is excruciating. It's full of obstacles, lack of understanding and unrealistic expectations we battle daily. Our hearts are breaking having to say NO to animals in need."
In the aftermath of the eviction and having to make do in a temporary shelter, the ripple effects have been devastating, most notably:
• Before being evicted, the organization could house 80 dogs. Now they can hold 25 max in the temporary location.
• Before, the shelter was easy to find and had 10 to 80 visitors a day. Now, the shelter has 2 or 3 visitors a day; some days, none at all.
• Before, people could interact with all of their dogs. Now, they can only hold puppies in their location, leaving older dogs with much less exposure and chances to socialize.
• Before, they had enough donations to cover food (and during COVID, they offered free food … hundreds of kilos a week!). Now, they can barely cover the costs of food with the donations at the temporary location (not to mention rent, electricity, water, etc.).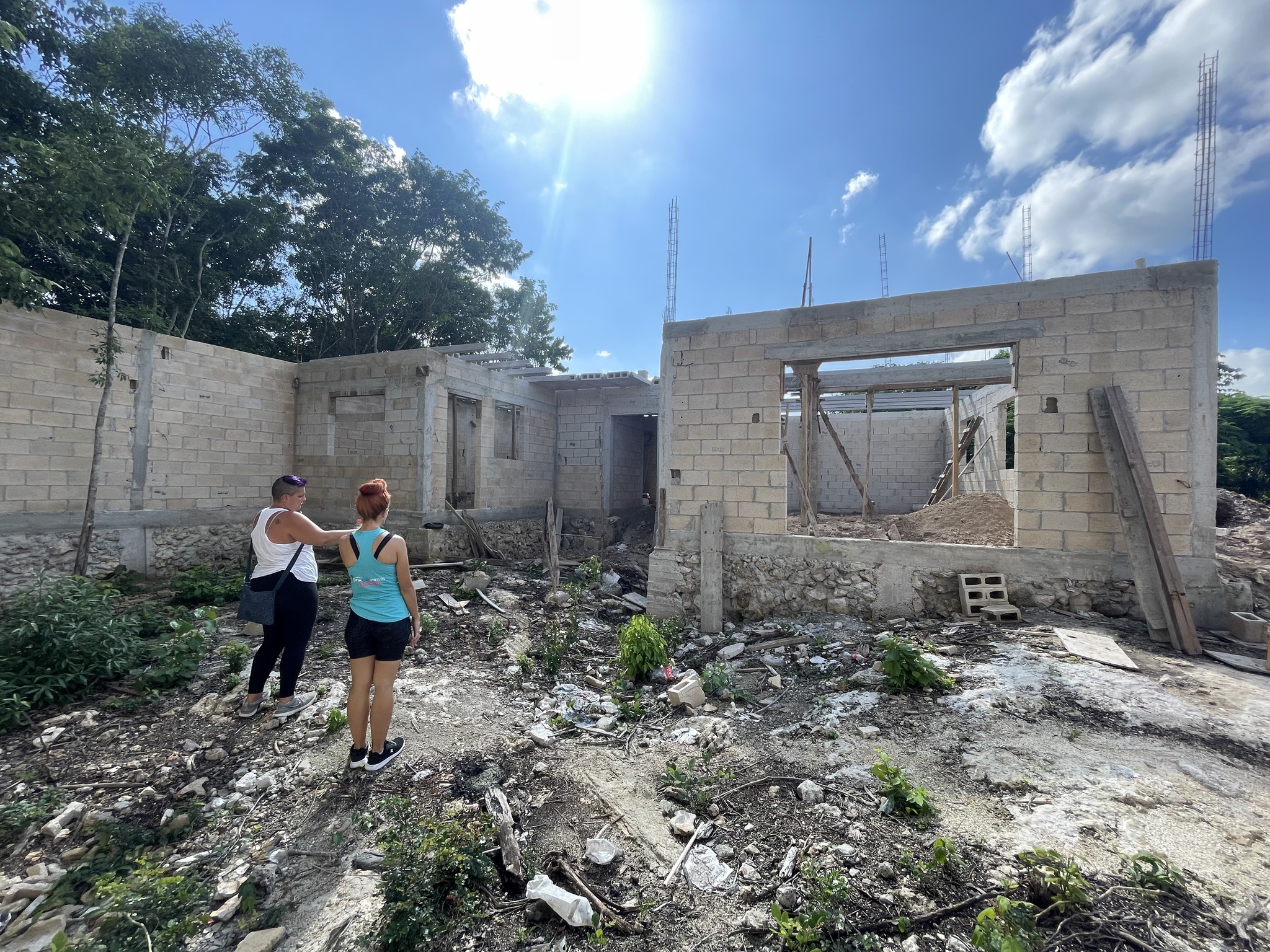 • Before, they were 100% dedicated to the animals. Now, they are spread thin between building a shelter, buying materials, finding a plumber, supervising construction work and building their social media presence so they can share what they do with the world.
• Before, they did every spay and neuter they could. Now, they are forced to analyze each case and make sure it's something they can afford to do.
"We are to the point where we need to make some tough decisions," Noakes said. "We have raised less than half of the funds we need to complete Oasis, yet we have built about 60% of it. We should be celebrating such an achievement. Instead, we are worried about being forced to slow down the construction work. We are worried about the impact that reducing our spay and neuter projects and outreach programs will have."
The sooner Oasis is built, the sooner Isla Animals can get back to saving more animals in crisis. But they are in critical need of the public's help.
"The ripples go beyond us, our pride and our tiredness," Sawyer added. "The ripples affect the community, as we cannot support the food and medical needs of the animals; we cannot rescue as many abandoned animals; and we cannot help as many people on Isla Mujeres and beyond."
Isla Animals has launched a Go Fund Me campaign (https://gofund.me/7fe42686) to raise money for the new shelter.
More information can be found (and donations can also be made) at https://www.islaanimals.org/.
Follow Isla Animals on social media at:
Facebook: https://www.facebook.com/IslaAnimals
Instagram: https://www.instagram.com/islaanimals/