As we are entering a new season, I like to give my home a sense of fall by choosing a color scheme which will reflect the time of the year. It does not need to be expensive to be beautiful. In fact, this can be accomplished with simple flower arrangements, added cushions and changing rugs.
I recently came across, My Magic Carpet, a company started by Monica Dailyn.
They partnered with Genevieve Gorder, a beloved interior designer who infuses her soulful style and infectious passion into each piece, making her extensive collection of rugs a must-have addition that will transform your home.
It is the perfect fusion between aesthetics and practicality. The best part… My Magic Carpet is machine washable.
Simply put it in the washing machine and voila! You have a new-looking and hygienic rug in perfect shape, in minimal time. What more can you ask for?  For people who have pets such as myself, it is perfect. No matter what happens in your living space, no more worries about their dander, mess, spills or any other kinds of accidents.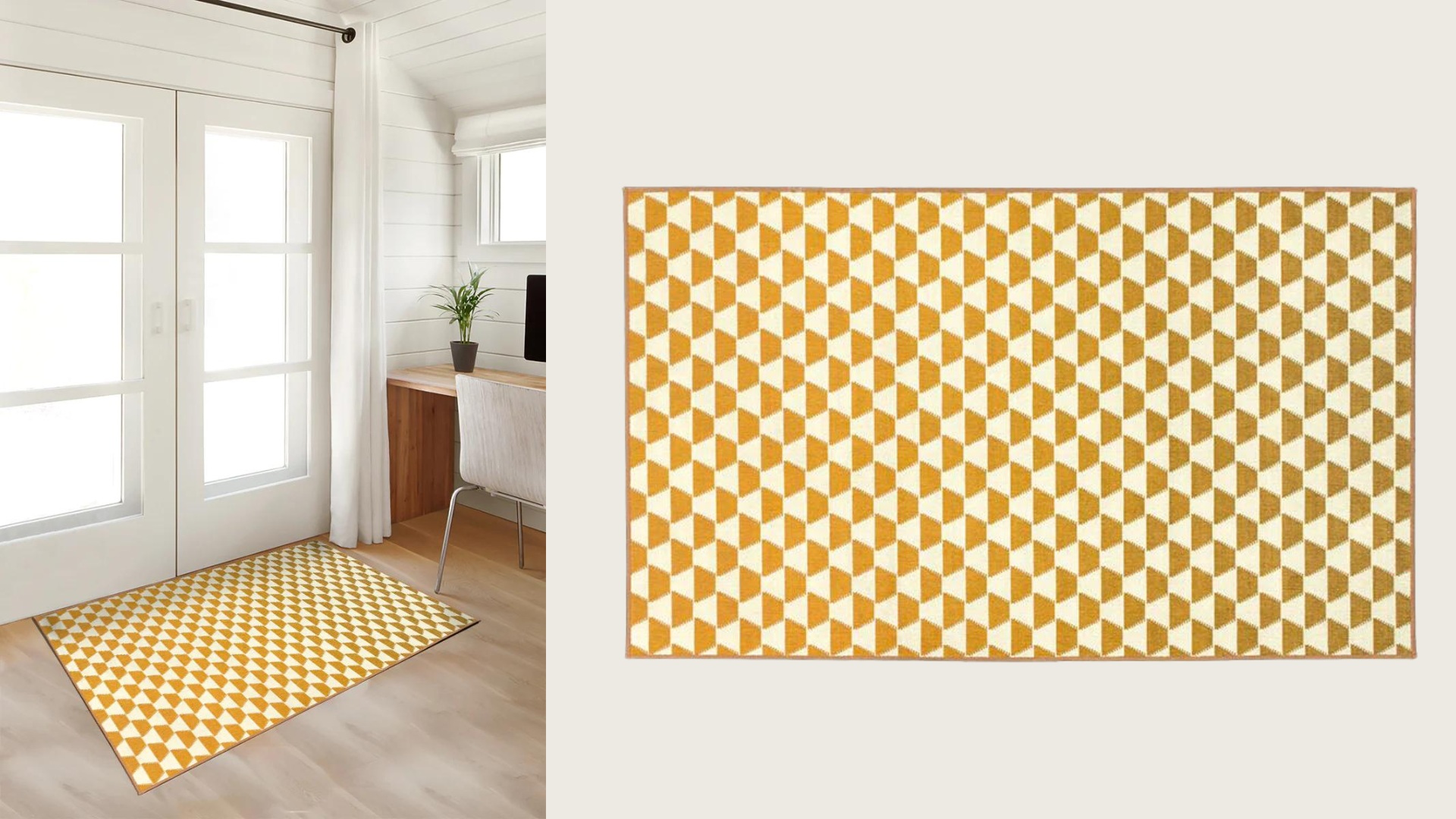 You can now just enjoy your time with your pets. Wash it whenever needed with detergent just like you wash your laundry. No more expense of hiring a carpet cleaner or bringing it to a dry cleaner.
I decided to give my kitchen a new and brighter look by adding 2 Yanis Yellow Gold rugs on my black wooden floor.
Each rug consists of non-allergenic, stain-resistant 100% microfiber polyester, including a waterproof inner liner and a non-slip, patent-pending, webbed back.  Between you and I, this look is just glorious!
Take a moment to check it out for yourself.