Helen Woodward Animal Center is pleased to welcome the arrival of more Maui orphan pets.  Amongst those making their way to San Diego for a chance at a better life are a kitten (found in a car's engine in the Lahaina debris) and five Jack Russell Terriers. The six orphan pets join 18 furry Maui refugees who arrived at Helen Woodward Animal Center just two weeks ago, with the help of Alaska Airlines. Each of these orphan pets come from the Hawaii Animal Rescue Foundation and each of their transports will open up precious kennel space for animal shelters on the island.
The unprecedented early August Maui infernos have claimed 115 lives, devoured over 2,170 acres of the island, and displaced almost 3,000 pets. Despite national efforts, both personal and political, the people of Lahaina, Kula, and Olinda still need help as they embark on the monumental task of rebuilding their lives. One of the most heart-wrenching and difficult tasks ahead is reuniting families with their lost pets. With over 350 lost pets recovered within the last two weeks, local shelters simply do not have enough space to hold them, making the transport of orphan animals a crucial part of opening kennel space to assist Maui families.  When the Hawaii Animal Rescue Foundation first called for aid in August, Helen Woodward Animal Center was there to help. The Center took in nearly two dozen orphan pets that called Maui shelters home prior to the fires. Of those initial animals, 11 have already found their forever homes in California.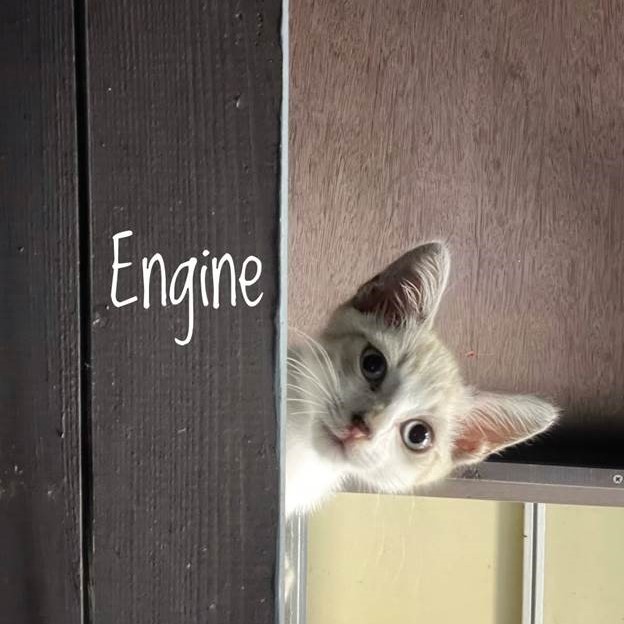 Now, the Foundation has called upon the Center once again. On August 26th, Maui County officials allowed animal rescuers into the Lahaina burn zone. There, lost pets were in bad shape and in desperate need of help.  So too, were stray animals, particularly small kittens born within the last few weeks who have struggled to find food or shelter on the ravaged island.  One small kitten named Engine had made a burned engine block his home for a time and his little mews told rescuers he was ready for a different life.
"They asked us if we could help them out and take on this poor kitten who's had the hardest start to their life," Client Services Supervisor, Rachel Hollenbeck said. "These orphan pets have nowhere else to go and deserve a happily ever after. How could we say no?"
Engine, along with five Jack Russell Terriers between the ages of 5 years old and 11 months will board their flight to San Diego within hours.  The orphan pets are expected to arrive around 7:45PM tonight and will be available for adoption as soon as they pass their medical checks.
Those interested in adopting can visit www.animalcenter.org or call (858) 756-4117 x 313.