One of my favorite new tools is "The Cordless Water Flosser for Teeth, Gums & Braces" from Guru Nanda.
This portable water flosser comes with a 300 ml built-in reservoir for effective oral cleaning. Its compact design makes it easy to use at home, at the office and while travelling. The 2000 mAh battery gets fully charged in just 4 hours which will last for 60 minutes and is easily rechargeable with the USB cable included with the pack. The lasting days may depend on how many minutes you use the water flosser.
This cordless water flosser is a complete oral-care solution. With 1400-1800 times/minute of high-pressure water pulse, it is efficient in promoting healthy teeth and gums by helping remove plaque and food particles in-between the teeth. It not only effectively massages your gums but also aids in bad breath while helping reduce gingivitis and is perfect for use on braces.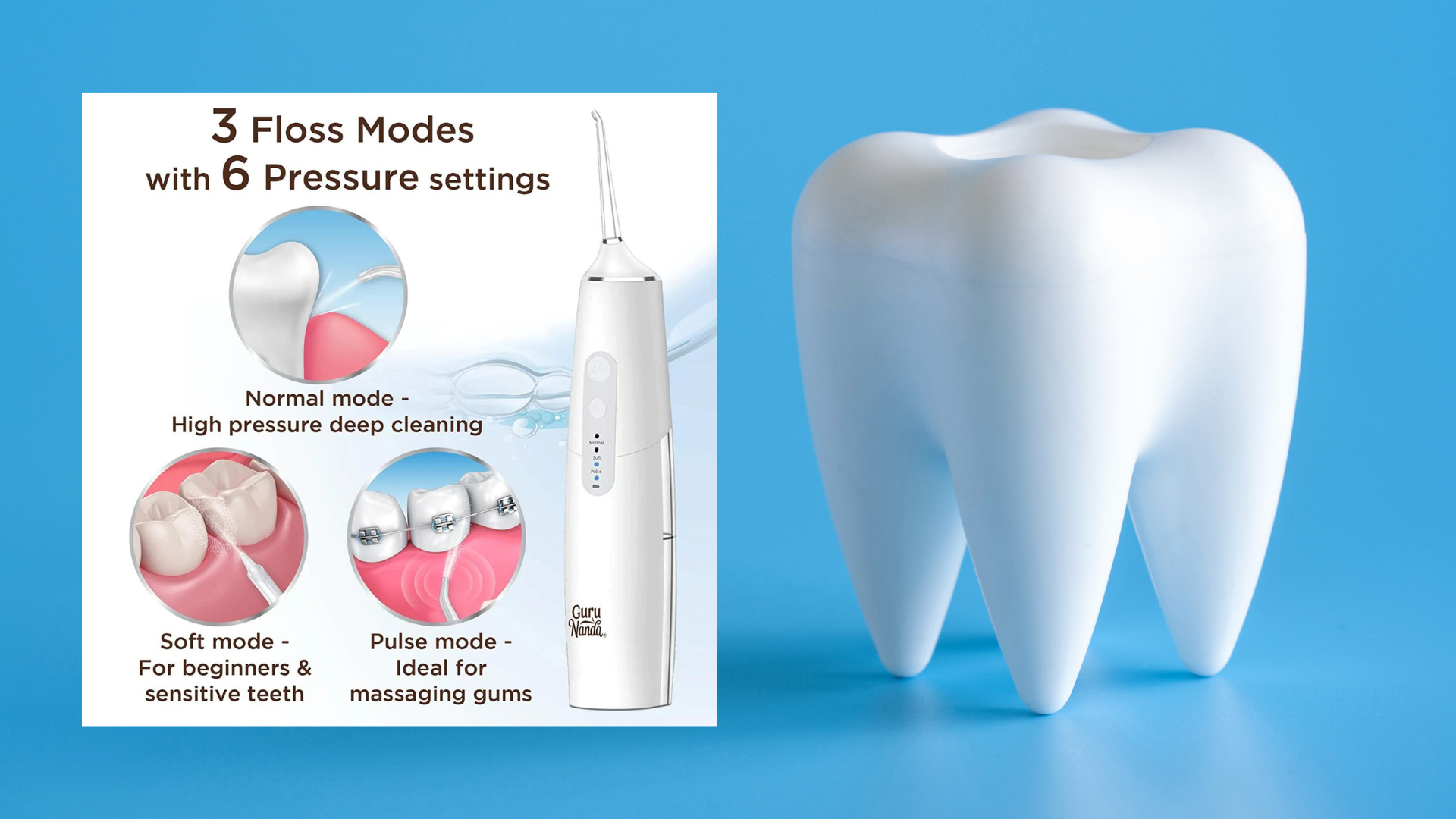 The highly compact Guru Nanda dental flosser comes with a detachable water tank, that allows you to thoroughly clean the limescale and plaque deposits and prevent foul smells from emitting from the tank. Its IPX7 waterproof technology ensures that there are no leakages, and the product is safe to be used anytime and anywhere, while the ergonomic handle provides ease of usage.
KEY FEATURES: The water flosser comes with a 360-degree rotating nozzle and three cleaning modes with 6 pressure settings for complete mouth cleaning. While normal mode helps with high pressure cleaning, soft mode is for beginners and sensitive teeth, and pulse mode is ideal for massaging your gums. It comes with 2 standard jet tips for daily cleaning, 1 periodontal pocket tip for patients of orthodontics and periodontitis with sensitive teeth and gums and 1 orthodontic tip for removal of food residue.
Most definitely a must-have.
For more info go to www.gurunanda.com