Paul Reubens, the creator of "Pee-Wee's Playhouse," who was best known for portraying Pee-Wee Herman, has died at the age of 70, according to his estate.
The comedic actor was privately battling cancer over the past six years. In a posthumous statement, Reubens said:
"Please accept my apology for not going public with what I've been facing the last six years. I have always felt a huge amount of love and respect from my friends, fans and supporters. I have loved you all so much and enjoyed making art for you."
The official Facebook page of Reubens said: "Last night we said farewell to Paul Reubens, an iconic American actor, comedian, writer and producer whose beloved character Pee-wee Herman delighted generations of children and adults with his positivity, whimsy and belief in the importance of kindness. Paul bravely and privately fought cancer for years with his trademark tenacity and wit. A gifted and prolific talent, he will forever live in the comedy pantheon and in our hearts as a treasured friend and man of remarkable character and generosity of spirit."
Reubens was born Paul Rubenfeld on August 27, 1952 in Peekskill, New York.
He started out doing guest appearances on shows in the 1970's, including "The Gong Show." He debuted the character of Pee-Wee Herman in 1978.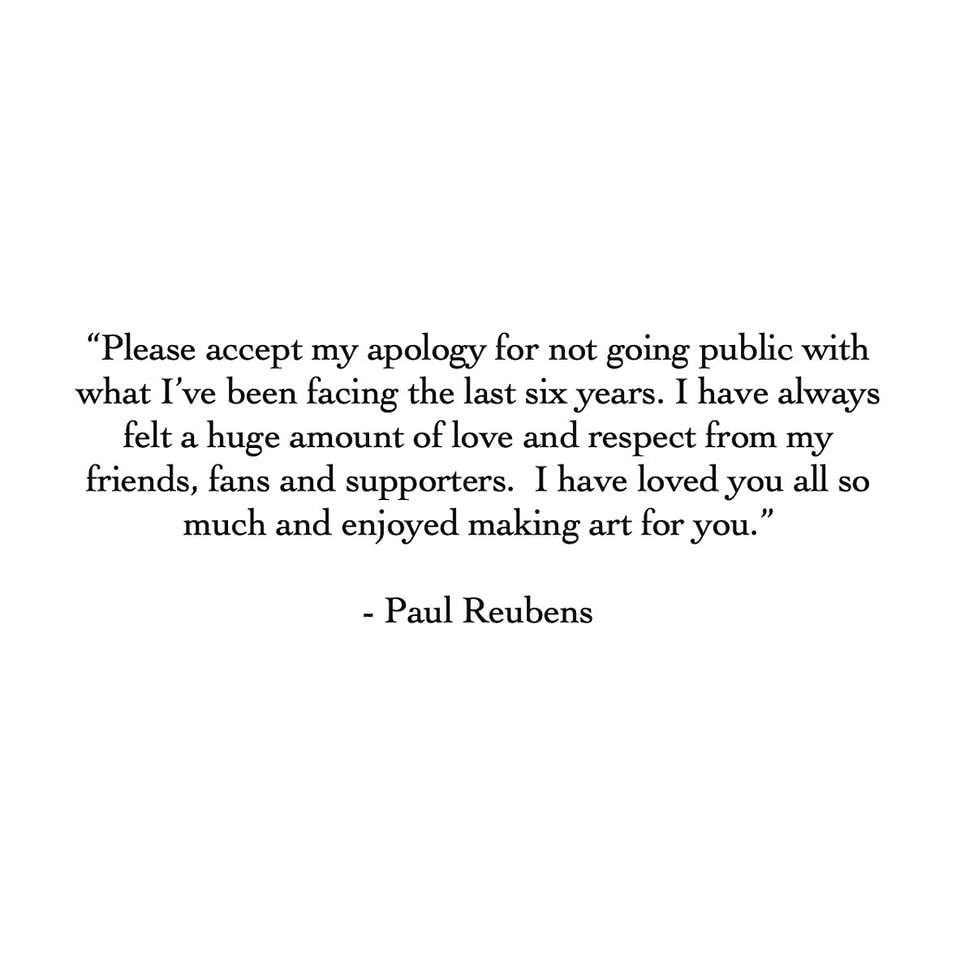 According to the actor's IMDB bio, Reubens drew inspiration for Pee-Wee's geeky behavior from a youth he had attended summer camp with, and derived his creation's boyish voice from a character he played as a child actor. Pee-Wee appeared for only 10 minutes of The Groundlings show, but he nonetheless built up a considerable following and turned out to be a star of the '80s and early '90s. The Pee-Wee Herman Show (1981), ran for five sellout months at the Los Angeles's Roxy nightclub, and HBO taped the performance and aired it as a special.
CBS dropped the long-running children's show in the 1990's after Reuben was arrested for "indecent exposure."
The children's program saw a number of film spin-offs including "Pee-wee's Big Holiday" in 2016.